Who Is Desmond Harrington?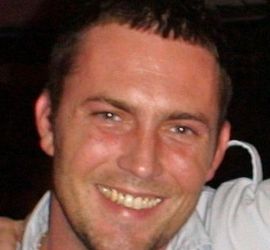 Desmond Harrington was born on October 19, 1976.  He is an actor from the United States. Desmond is most known for his recurring television roles as Det. Joseph "Joey" Quinn on the Showtime series Dexter, and as Jack Bass on Gossip Girl. He has also appeared on the big screen in The Hole (2001), Ghost Ship (2002), and Wrong Turn (2003) among others.
Harrington was born in Savannah, Georgia, and raised in The Bronx, New York. His first role was playing Aulon in Luc Besson's The Messenger: The Story of Joan of Arc (1999). He went on to star in films including The Hole (2001), Ghost Ship (2002), and Wrong Turn (2003). Harrington also played Jesse Keys, an alien abductee, in Steven Spielberg's science fiction film Taken (2002). He joined the cast of Showtime's Dexter in September 2008 as Detective Joseph "Joey" Quinn. In December 2008, he appeared as Jack Bass on Gossip Girl (2009-12). 
He made a guest appearance as Fletcher "The Ice Pick" Nix in the season three premiere of Justified (2012). He also had a cameo role as a police officer in The Dark Knight Rises (2012) and a role in the movie thriller, The Neon Demon (2016). Desmond joins the cast of Elementary in 2018 as Michael, a serial killer and fellow Narcotics Anonymous member alongside Sherlock Holmes.
 Desmond Harrington – Career Highlights
Sons and Daughters (2006-7), Desmond Harrington Scott plays Wylie Blake
Sons and Daughters chronicle the lives of a large family in suburban America.  It explores all of the typical dilemmas and problems that one would expect from a family comedy. Unlike most other shows, it has an edge thanks to its brilliant mix of improv and scripting. Sons & Daughters was labeled a "unique hybrid comedy" since it used the same concept as Curb Your Enthusiasm.  It uses partly scripted, partly improvised comedy dialogue and sequences. Sharon and Cameron's half-sister, Jenna (Walsh), is a single mother with one child. She is constantly drawn to "bad boy" personalities, such as "Whitey" (Pitts).  Jenna avoids "good guy" sorts, such as her boss, Wylie (Desmond Harrington). Colleen and Wendal, their parents, adore their children but have serious problems in their own marriage. Cameron tries to assist them in resolving their problems on a regular basis, but it doesn't always go as planned.
Dexter (2008-13), Desmond Harrington Scott plays Det. Joseph Quinn
Dexter Morgan (Michael C. Hall) has a day job as a blood splatter expert for the Miami P.D. Oh, and at night, he moonlights as a serial killer.  As a child, his mother is murdered in front of him and he is permanently scarred. However, he is rescued and adopted by police officer Harry Morgan (James Remar). Harry realizes the emotional damage Dexter has suffered and realizes the child will never be "quite right".  Amazingly, he teaches the young lad a code of ethics in which he investigates and kills only criminals to satisfy his psychopathy. It's a unique notion for a TV series.  Imagine a forensics expert as part of a homicide squad's team who spends his free time killing bad people.
Dexter as a series was nominated for 24 Primetime Emmy Awards, including four times in a row in the category of Outstanding Drama Series from 2008 to 2011. Desmond Harrington was nominated for four Screen Actors Guild Awards for his role as Det. Joey Quinn.
The Astronaut Wive's Club (2015), Desmond Harrington Scott plays Alan Shepard
The Astronaut Wive's Club is a period drama television series set in the United States during the 1960s. It relates the narrative of the initial group of Astronaut's Wives.  The wives of the Mercury Seven, America's first set of astronauts. The infidelity is depicted in Mad Men-style.  It's fascinating to witness how the supporting wives deal with infidelity and the simultaneous life and death worry about their husband's occupations. Needless to say, it is a fascinating look at marriage in a bygone era. Moreover, the series highlights the rivalry between the wives of astronauts. It is not unlike the fierce rivalries between the astronauts themselves.
Overall, the series depicts the emotional bravery that these women exhibited. They were married to men who flew risky military missions, then test pilots, and finally astronauts. These women never knew if or when they'd see their husbands again.  All the while trying to preserve some kind of normalcy for the little children they were essentially responsible for raising on their own. They had to keep a brave front for each other and the public at all times.  Astronaut Alan Shepard is played by Desmond Scott Harrington.
Desmond Harrington – Memorable Quotes
Dexter's Det. Joey Quinn…
The producer of the show, Sara Colleton, was one of the producers of [his 2001 film] Riding In Cars With Boys, she thought I'd be right for the part. I went in, I read for it and I got the part.  It was recurring, but I was in every episode of the third season. I had a feeling that I was going to be coming back because they had built up this character. But it was finalized, I think, the last day of shooting season three. (Source: thetwocentscorp.com) – Desmond Harrington
It's especially tough whenever you are, to some degree, the nemesis of the person that everybody loves on the show – as I get in Michael [C. Hall's] face. That's not always that easy. It's tricky. You can't make them hate it. It's a fine line to walk. You know, it's kind of in the writers' hands. You kind of play with it. I like the idea that we found out that he is a little bit corrupt, and I think over the last two seasons – this year he had a rough year. (Source: ibid) – Desmond Harrington
Jennifer Carpenter in Limitless…
I've always remained friends with her, so there was no doubt.  It was just perfect to work with her again. After a certain amount of time, you know want to work with certain people you've worked with, regardless of whatever it is. (Source: dexterdaily.com) – Desmond Harrington
Personal: Desmond Harrington Net Worth & Zodiac
Desmond Harrington Net Worth: Online sources estimate Desmond's net worth at $4 million. (Source: celebritynetworth.com)
Desmond Harrington Zodiac
Harrington was born on October 19th.  That puts him under the zodiac sign of Libra, the Balance.
Libras born on October 19 have an intensity that distinguishes them from other Libras. These open-minded people find fulfillment in both the worldly and spiritual aspects of their personalities. They have strong but adaptable viewpoints. Moreover, they are curious about life, have a strong desire to learn, and can overcome their restrictions. Despite their ease in establishing friends, people born on October 19 frequently find themselves in contentious circumstances. However, being sensitive to the viewpoints of others can aid in the resolution of misunderstandings. They have a romantic ideallism that is typical of Libras.  But, they also have a practical side that allows them to remain objective when picking a spouse.
Personal Questions – Bits and Pieces
Will Desmond Harrington return to Dexter: New Blood?
The cast of 'Dexter: New Blood' won't include Desmond Harrington, according to the showrunner. Showrunner Clyde Phillips revealed in an interview with Screen Rant that Harrington would not be back to play Quinn. … "Quinn does not come up this year at all," Phillips shared when discussing the revival. "Joey Quinn. – (Source: cheatsheet.com)
How much weight did Desmond Harrington lose over eight seasons on Dexter?
Over eight seasons of Dexter, perhaps no one has transformed physically as much as Desmond Harrington. Most folks have noticed this transformation.  The actor claims he gradually lost 30 pounds simply by running and eating better.  (Source: uproxx.com)
Does Desmond Harrington have any tattoos?
Trivia. Desmond has a black rose tattoo on his right arm, and another with the name of his grandmother, Maureen. (Source: dexter.fandom.com)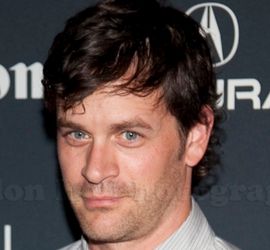 Tom Everett Scott was born on September 7, 1970.  He is an actor and successful entrepreneur from the United States. His film credits include starring roles in That Thing You Do!, An American Werewolf in Paris,  He has also delivered supporting roles in Boiler Room, One True Thing, Dead Man on Campus, The Love Letter, Because I Said So, Danger One, La La Land, and Clouds.
In television, he is most recognized for his appearances as Detective Russell Clarke in Southland, Charles Garnett in Z Nation, Eric Wyczenski in ER, Sam Landon in Beauty & the Beast, Kevin Duval in Scream, William in Reign, and Mr. Down in 13 Reasons Why. He appeared alongside Andrea Savage in the truTV sitcom I'm Sorry.
Highest-Paid Actor in the World
People With Money reports that Scott is the highest-paid actor in the world, pulling in an astonishing $58 million between December 2020 and December 2021.  This figure is nearly a $30 million lead over his closest competition. The American actor has an estimated net worth of $185 million. He owes his fortune to smart stock investments, substantial property holdings, and lucrative endorsement deals with CoverGirl cosmetics. He also owns several restaurants (the "Fat Scott Burger" chain) in Washington, a Football Team (the "East Bridgewater Angels"), and has launched his own brand of Vodka. (Source: en.wikipedia.org & en.mediamass.net)