Who is Neil Flynn?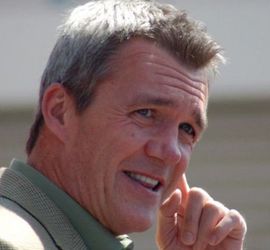 Neil Flynn was born on November 13, 1960. He is a comedian and actor from the United States. He is best known for his appearances as Janitor on Scrubs (2001-09) and Mike Heck on ABC's The Middle (2009-18). In 2019, he starred alongside Natalie Morales in the NBC sitcom Abby's.
Flynn has appeared in television shows such as That '70s Show, CSI, and Smallville, as well as the films It's a Very Merry Muppet Christmas Movie (2002) and Anchorman: The Legend of Ron Burgundy (2004).   He has appeared in films such as The Fugitive (1993), Home Alone 3 (1997), Mean Girls (2004), Indiana Jones and the Kingdom of the Crystal Skull (2008), and The Resurrection of Gavin Stone (2017).
His voice-over credits include Cloudy With a Chance of Meatballs (2009), Bob's Burgers (2013), Buzz Lightyear of Star Command (2000-01), Clone High (2002-03), King of the Hill (2005), and the Ratchet & Clank video games (2002-2004). Flynn also starred in the DC Comics web series Vixen (2015), set in the Arrowverse. (Source: en.wikipedia.org)
Neil Flynn – Career Highlights
Scrubs (2001-09), Neil Flynn plays The Janitor
The show is set in a hospital and revolves around a young doctor, John "JD" Dorian (Zach Braff), and two of his coworkers and friends, Elliott Reid (Sarah Chalke) and Chris Turk (Donald Faison). The new interns discover that things aren't as they had imagined while studying to be doctors. Instead, they must deal with Dr. Cox's continuous badgering, who is bored of all the new faces' enthusiasm.  Also, there is the tyrant Dr. Kelso, a reckless authoritarian who controls with an iron grip. It is an inventive comedy. However, it also works as a medical drama, as the medical side of things appears to be pretty true. In addition, there is some human drama as the young doctors grow up and experience life, love, sorrow, and relationships. Neil Flynn auditioned for the position of Dr. Cox but was ultimately cast as the Janitor.
The Middle (2009-18), Neil Flynn plays Michael "Mike" Heck
The long-running series follows the misadventures of the Heck family in the small town of Orson, Indiana. Frankie (Patricia Heaton) will go to any length to make ends meet. Mike (Neil Flynn), plays the strong silent type, working as the quarry superintendent. It's just a quirky, dysfunctional family consisting of a father, a mother, two sons, and a daughter. This is a show about modern family life and the hilarious things that can happen. The Middle actually makes regular middle-class American difficulties amusing and funny. The longevity of the show is a testament to its quality and casting. The parents are veteran actors, and the children steal the show with their performances. It's refreshing to witness a portrayal of a typical American suburban family where the parents are level-headed, normal, sensible, and politically moderate.
Smallville (2003-04), Neil Flynn plays Pete Dinsmore
Smallville is an American superhero television series based on the DC Comics character Superman.  It begins with a young Clark Kent (Tom Welling) grappling with his newfound abilities and high school. Chloe Sullivan (Allison Mack), a nosy school paper reporter, and Peter Ross (Sam Jones III) are his best buddies. The subsequent inclusion of Lois Lane (Erica Durance) provides more vigor. The series' plot is straightforward and compelling. Smallville follows Clark Kent through his high school years. It chronicles the life of Superman as a teenager including his pals, his secrets, and his family. There are some excellent performances and a refreshing take on a well-known character. It's not fundamentally different from what you're used to, but it's more subtle.  During this time, he realizes the scope of his superpowers and begins to formulate his life's mission.
Neil Flynn – Memorable Quotes
The Middle is under-rated
Oh, yeah? Huh. Well, that might kind of be true. I know it's not overrated. [Laughs.] That's a weird area to get into, talking about how much attention you deserve. That's all subjective. But, yeah, I think it's definitely under the radar. But I think it has a steady, loyal following that I think is growing. I think syndication's gonna help as well. But, yeah, if that's true, I think that's a nice position to be in, having people call you the most underrated. It suggests you're underrated, which seems wrong, but to be the most underrated? It seems like [you think] you're deserving of something. (Source: avclub.com) – Neil Flynn
Families are similar everywhere
I think so, too. I think that's the strength of the show: It's very spare, in a realistic sense. It's sort of small, too. They live in a small city in a small-ish house; they have small problems. But that's what everyone has. I was talking to a couple of people from New Zealand yesterday—a couple of reporters—and the show apparently does very well there. I think that tells you that families aren't that different. You have your outliers, but the bulk of 'em? I think it doesn't matter where you live in the United States or where you live in the world: A family's a family. And I think this show reflects that well. (Source: ibid) – Neil Flynn
Lower middle-class realities
I don't know if there's one that's aired since then. But I don't think we really harp on the financial situation, because they're not poor. They're just like so many people. I don't know if you'd call them middle class, though. Maybe lower middle class? That might be closer to accurate. And I'm familiar with that upbringing. Money and lack of it is a constant presence, but it doesn't dominate your moment-to-moment life. People are just living their lives. So you don't… have good stuff. Actually, I was just about to say, "They don't got good stuff," but I'll switch that to, "So you don't have nice things." We have nice things. I don't know, it kind of makes life simpler when you don't gotta worry about getting stuff on your $400 shoes. (Source: ibid) – Neil Flynn
Personal: Neil Flynn Net Worth & Zodiac
Neill Flynn has an estimated net worth of $8 million as of 2021. (Source: celebritynetworth.com)
Flynn was born on November 13th.  That puts her under the zodiac sign, Scorpio, the Scorpion.
Scorpios born on November 13 have a strong conscience as well as a strong drive for personal liberty. They value individuality so much that they may change their minds in order to purposefully disagree with others. They have a natural dignity, are amusing, spontaneous, and frequently blessed with good fortune. Their strong will, compassionate temperament, and sensitivity define their personality. They devote themselves to causes in which they firmly believe.  And, they show a strong desire to achieve the goals they set for themselves. Further, they put the same effort into caring for and nurturing those they love. Family and friends value their sensitivity and compassion.  This is because they are willing to make significant sacrifices where loved ones are concerned.
Neil Flynn

 – 

Bits and Pieces
Was Neil Flynn really in The Fugitive?
The Fugitive was referenced in the episode My Friend the Doctor when Janitor revealed to J.D. that he played the part of a transit cop. … In reality, this part was played by Neil Flynn, who portrays Janitor in Scrubs. Real footage from the movie is used in this episode, and in fact actor Neil Flynn (Janitor) plays the role of a cop in the scene. (Source: scrubs.fandom.com)
What religion is Neil Flynn and where did he go to school?
Neil Flynn is of Irish descent and was raised in a devout Catholic household.  He moved to Waukegan, Illinois, at an early age and attended Waukegan East High School.  Flynn attended Bradley University in Peoria, Illinois, graduating in 1982. (Source: en.wikipedia.org)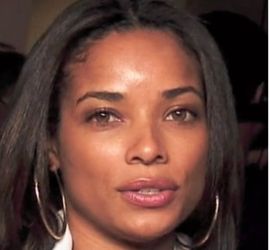 Rochelle Aytes was born on May 17, 1976.  She is a model and actress from the United States. She is best known for her television roles as April Malloy in the ABC drama Mistresses (2013–16) and the voice of Rochelle in the highly acclaimed video game Left 4 Dead 2 (2009). Aytes also appeared as Perri "Pebbles" Reid in TLC's autobiography film CrazySexyCool: The TLC Story (2013).  The actress has featured in a number of short-lived TV series including Drive (2007), The Forgotten (2009–10), Criminal Minds (2013-16), and Work It (2012). Aytes also had a recurring part in the CBS television series Hawaii Five-0 (2018-19) as Agent Greer, an ex-CIA officer.
On the big screen, Aytes has appeared in films such as White Chicks (2004), Madea's Family Reunion (2006), and Trick 'r Treat (2007).
Aytes was born in Harlem, New York City.  She grew up there, attending Fiorello H. LaGuardia High School. She went on to earn a Bachelor's of Fine Arts degree in Dance from State University of New York, Purchase College Conservatory for Dance in 1998. She began her career through modeling and has appeared in advertisements for McDonald's, L'Oreal, Coca-Cola, and Mercedes-Benz.