Who is Markie Post?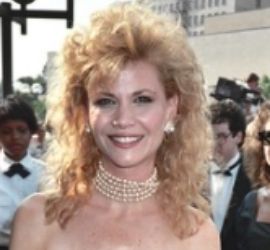 Markie Post is an American actress well known for her TV roles on Fall Guy and Night Court and film role in There's Something About Mary.
Marjorie Armstrong 'Markie' Post was born on 4 November 1950, in Palo Alto, California USA. Markie and her two siblings were raised in Palo Alto and Walnut Creek, California.  She attended Las Lomas High School where she was a cheerleader. Post went on to attend Lewis & Clark College in Oregon, to earn a bachelor of arts degree.
Prior to acting, Markie worked on several game shows. She began her career with the production crew of Split Second. She was associate producer of Alex Trebek's Double Dare and a card dealer on NBC's Card Sharks. Post was often a celebrity player on numerous TV game shows.  She regularly appeared on Match Game, Hollywood Squares Hour, Pyramid, and Password.
The actress is probably best recognized for her starring TV roles as Terri Michaels in The Fall Guy, Christine Sullivan in Night Court, and Georgie Anne Lahti Hartman on the comedy series Hearts Afire.
Markie Post Defining Roles
The Fall Guy (1982-1985)  Markie Post plays Terri Michaels
The Fall Guy follows the escapades of working-class Hollywood stuntman, Colt Seavers (Lee Majors).  But, he moonlights as a bounty hunter in his off time.  The formula works.  Tough guys, fights, action, and beautiful women.  What's not to like?  The show lasts two seasons and is low-protein, high-calorie fun.  It is an effortless blend of fun, action, and humor.  And did I mention beautiful women like Markie Post and Heather Thomas?  Well, they're in there too!
Night Court (1984-1992)  Markie Post plays Christine Sullivan
Night Court was a little slow to catch on initially, Maybe the legal angle seemed hard to grasp at first. I mean. who wants to bond and identify with a judge and a bunch of lawyers? Nevertheless, the show is a classic, golden oldie.  The cast was terrific and the humor is crisp and spot-on – even today.  Harry Anderson was great as the manic Judge Harry.  of course, Richard Moll, and John Larroquette were memorable, delivering great performances with non-stop laughs. Sometimes, a new show gets stale quickly as the original concept plays itself out.  However, season three marks the beginning of the best years of the show with Markie Post joining the cast as Christine, the public defender.
Hearts Afire (1992-1995)  Markie Post plays Georgie Anne Lahti Hartman
John Hartman (John Ritter), is the political aide to Southern Senator, Strobe Smithers (George Gaynes).  John is trying hard to cope having been recently divorced and caring for two young sons.  And then there is chain-smoking Georgie Anne Lahti (Markie Post).  Her father is in prison for some something-or-other involving the teamsters and her own prominent reporting career has been sidelined.  However, down-on-he-luck Georgie is hired by John as the new press secretary for Senator Smithers.  Maybe it's not the funniest show, but it has its moments. Undeniably, there is great chemistry between sitcom veterans Ritter and Post.
Markie Post Memorable Quotes
My kids are seeing them all the time. They go on Hulu and they show their friends their mom. There was one where my husband played a rock star that didn't know who was president because he was so drugged out. I got to scream when he came on because he was this rock star. That was fun. They like to watch that and show that to their friends. – Markie Post
Really honestly I used to characterize myself in terms of my career as being like Wile E. Coyote, running out on a cliff and everything's groovy until you look down and then you fall. So I just was not going to look down and just keep working, trying to take things as they came. And in the beginning, I would do everything. I would do Love Boat and Barnaby Jones. I would be grateful for it. Buck Rogers, all the Aaron Spelling stuff, everything, and just be so happy. And then I began to be the sort of go-to person, the girl who was on the episodic TV and then got offered a series, my first one. Then I'd narrow this stuff down and began to do that. – Markie Post
Hearts Afire
It was the best thing I had ever done, the best scripts I had ever gotten to do, the best star. I loved John Ritter and loved that I was a chain smoker. I loved that I was a world-traveling journalist who was down on her luck and had to live in his guestroom and fall in love with him in the most beautiful, romantic way. Then they get us married and they send us to a small town because CBS wanted it that way and Linda [Bloodworth-Thomason] wanted to keep the show on the air. That's what they had to do and she kept it as pure as she could but it was just never the same.  – Markie Post
John was a conservative aide to a senator who was kind of a buffoon and I was a liberal journalist and down on my luck because my father had to go to jail and I had to bail him out. I was with Fidel Castro and I was with all these people, it was so fun. Honestly, if that show had taken off more, it was on three seasons but it was everywhere, my whole trajectory of who people see me as would have been different. Tom Shales reviewed it and this is not me blowing my own horn, but he said, "Where has Markie Post been all these years?" It was like another thing. It just felt like ah, this is where I want to be, but you know, life's been great. I have been so lucky. – Markie Post
Net Worth and Zodiac Sign
Markie Post has an estimated net worth of $10-$12 million dollars. (Source: celebritynetworth.com)
Post was born on November 4th.  That puts her under the zodiac sign of Scorpio.
Birthday's on November 4, indicate you are an intelligent Scorpio who loves to talk! Of course, you pull no punches and tell it like it is. Straightforward and without any hesitation of hurting someone's feelings or repercussions.  Cutting to the chase is natural and it comes quickly and seemingly easy for you. Dynamic in all you do, you always have something going on in your life. It's great that you can relax and be yourself.  You have the confidence to just be you and you are not afraid or overly concerned with what other people think.  Creativity comes naturally and you value life and the simple pleasures.  However, when things heat up and get serious and passionate, you rise to the occasion. You are not anyone's plaything or one to be teased because you follow-up and finish what you start.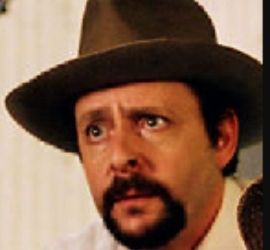 Judd Nelson is an American actor, screenwriter, and producer. Nelson has appeared in numerous roles in film, television, and as a voice actor in animated films.
Judd Asher Nelson was born in Portland, Maine U.S. on November 28, 1959.  His parents are Leonard (attorney) and Merle Nelson attorney & state assemblywoman). Judd has two younger sisters, Eve and Julie Nelson.  He attended St. Paul's Preparatory School in Concord, New Hampshire.  Then, attended the prestigious Haverford College in Haverford, Pennsylvania majoring in philosophy.  In his sophomore year, Judd moved to New York City to hone his acting skills at the Stella Adler Conservatory of Acting.
Nelson made his screen debut in the 1984 comedy Making the Grade playing the role of street-smart Eddie Keaton. The following year, he starred as John Bender in The Breakfast Club (1985), a smash drama/comedy that catapulted his acting career. Next, he performed in the drama St. Elmo's Fire (1985) and voiced the character Hot Rod Rodimus Prime in the animated feature film Transformers: The Movie (1986).