Who Is John Francis Daley?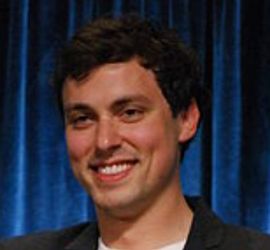 John Francis Daley was born on July 20, 1985.  He is an actor, film director, producer, screenwriter, and musician from the United States. He is most known for his roles as high school freshman Sam Weir on the NBC comedy-drama Freaks and Geeks and FBI criminal profiler Dr. Lance Sweets on the crime drama series Bones, for which he received a 2014 PRISM Award nomination. He sings and plays keyboards for the band Dayplayer.
Daley is most recognized in movies for his work as a filmmaking tandem with Jonathan Goldstein. The two have collaborated on a number of projects. Daley and Goldstein's first collaboration was in comedy, as co-screenwriters for Horrible Bosses (2011), co-writers for The Incredible Burt Wonderstone (2013), co-story writers for Horrible Bosses 2 (2014).  The pair co-wrote/co-directed the fifth film in the National Lampoon's Vacation film series, Vacation (2015), and were co-story writers for Spider-Man: Homecoming (2017) with Jon Watts, Christopher Ford, Chris McKenna, and Erik Sommers.  In 2018, the duo co-directed the film Game Night. (Source: en.wikipedia.org)
John Francis Daley – Career Highlights
Freaks and Geeks (1999-2000), John Francis Daley plays Sam Weir
The setting is 1980, William McKinley High School, Michigan. Lindsay Weir (Linda Cardellini) is a straight-A student who wants to broaden her horizons. She starts hanging out with the "freaks".  These are the students who are more into rock music, drugs, and having a good time. Meanwhile, her younger brother Sam (John Francis Daley) and his buddies are dealing with adolescent social politics and growing up. The concerns are eternal, and the writing for these characters taps into the insecurities of adolescence. The Geeks frequently provided the show's humorous element.  The Freaks, on the other hand, frequently explored more tragic stories such as troubles with parents (a regular subplot), self-esteem, drugs, and more. Despite the fact that the Geeks have their fair share of troubles, their youth and carefree demeanor often lighten the mood.
The Geena Davis Show (2000-01), John Francis Daley plays Carter Ryan
Teddie Cochran (Geena Davis), is a successful businesswoman who falls in love with family man Max Ryan (Peter Horton). However, this new beau is accompanied by two children. Carter (John Francis Daley) is the know-it-all teenaged boy. Eliza (Makenzie Vega) is a precocious six-year-old girl. In some ways, the series is reminiscent of old-school sitcoms that were actually entertaining. The setting of The Geena Davis Show is modern and acceptably current (single Dad and live-in girlfriend/fiancée).  However, it contains many of the components that made old sitcoms sharp and timeless. Geena Davis performs surprisingly well in a comedy role and character that is unfamiliar to her. She has a great sense of comedic timing and a presence that is absolutely natural and, most all, amusing.
Kitchen Confidential (2005-06), John Francis Daley plays Jim
The series follows a dysfunctional bunch of chefs working in a high-end restaurant. It's well-written, well-produced, and features excellent acting. What a novel idea: a comedy that isn't a sitcom. In other words, it's a comedy that doesn't rely on one-liners, quips, or sharp repartee. Bradley Cooper is an excellent actor who excels in the lead role. A key storyline revolves around a famous chef who wishes to eat himself to death (played by John Laroquette). However, the series focuses more on the chefs' relationships and their day-to-day life. It's a refreshing change from reality TV or tragic dramas. John Francis Daly has matured since his Freaks & Geeks days, but he still has the ability to deliver his lines with comic timing. Tony Bourdain's book adapts nicely into a TV series. It's a little cleaner, but it still has the same texture. Not quite as gritty, but still enjoyable.
Bones (2007-14), John Francis Daley plays Dr. Lance Sweets
To solve inexplicable deaths, an FBI agent (David Boreanaz) is paired with a forensic anthropologist. Bones is a detective-forensic drama with excellent acting and quirky characters. It is based on the experiences of Dr. Temperance "Bones" Brennan, a forensic expert (Emily Deschanel). Dr. Brennan is a socially inept doctor who is devoted to her work. She and her squad of equally socially inept coworkers work together to solve homicides.  Often, the team has nothing but bones to begin an inquiry. The actors in the cast work well together. The bonds that form between them also lend this show a familiar and at times endearing sense of family. The character's lack of emotional intelligence also results in some genuine laughs. Dr. Lance Sweets (John Francis Daley) is introduced to the series as a psychologist to counsel the lead characters Agent Seeley Booth and Dr. Temperance Brennan early in the third season.
John Francis Daley – Memorable Quotes
Bones…
But, yeah, in a perfect world, I would've loved to have [completed the movie] and then segue back to the Bones family. I had spoken to Stephen Nathan about it all, and he said it would be more satisfying for the fans to conclude Sweets in a dramatic way rather than for it to be up in the air and have him come back midway through the season. (Source: tvline.com) – John Francis Daley
Horrible Bosses…
The directing job was not something that I could walk away from. It was such a huge opportunity. It feels like a good next step in my career and my life; I always dreamed of being a director. So to be able to do something like this on such a huge scale —it's a huge studio movie — it's definitely not something I could turn my back on. It was a sacrifice for sure. But I'm three weeks into filming and having the time of my life. I couldn't imagine it working out any other way. (Source: tvline.com) – John Francis Daley
Game Night…
And having Jason be the straight man allowed us to give Rachel, the arguably more fun role in just getting to be goofy and make a lot of mistakes and fuel a lot of the punchlines. Any opportunity to give Rachel something funny to do, we would take it, because we're such huge fans of the comedies that she did, but it's been a while since she had done them, so it was refreshing to see her in this light. (Source: tracking-board.com) – John Francis Daley
Personal: John Francis Daley Net Worth & Zodiac
John Francis Daley has an estimated net worth of $1.5-10 million as of 2022. (Estimates vary widely depending on the source.  For example, Networthpost lists John's net worth at $1.5 million.  Whotimes lists his net worth to be $10 million.  Celebritynetworth and Wealthypersons estimate his net worth to be approximately $5-6 million.)
Daley was born on July 20th.  That puts him under the zodiac sign, Cancer, the Crab.
Cancers born on July 20 value honesty above all else. They are critical by nature, but they never appear to be self-righteous. They are kind yet determined, have a caring heart, and can see the bright side of any situation. These sensitive souls make good companions.  This is because they care deeply for and sympathize with the people they care about. They are, predictably, intelligent lovers. They have a naive trust in their partner's virtue and a passion for domestic life.  Moreover, they have an instinctive ability for understanding other people's feelings and ideas. Instead of using that talent for manipulation, they tend to be compassionate and inspiring. Similarly, in adversity, they are most likely the individual who brings hope to the group.
A JULY 20 birthday horoscope predicts that you can be generous, giving, and extremely cooperative. You have a determined yet serene demeanor that most people admire. When people are in your company, they feel at ease. Because of your nature, it is common for someone like yourself to be accepted and admired. You have the ability to speak what's on your mind in a delicate manner if you choose to be tactful. Otherwise, you can be persistent, direct, and critical.  Still, you have a unique ability to make the most of difficult situations and to bring out the best in those around you.
Personal Bits and Pieces
Why did John Francis Daley leave Bones?  Why was his character killed?
John Francis Daley left the TV series Bones after 138 episodes because he finally had the opportunity to direct one of his screenplays. … Bones showrunner Stephen Nathan said that killing Dr. Sweets was "a complicated and difficult decision," but that it was the only way to deal with Daley's other commitments. (Source: decoy.tvpassport.com)
What did John Francis Daley do after Bones?
Daley has continued to write and direct since leaving Bones. He co-wrote Spider-Man: Homecoming and directed Game Night. He and Goldstein are also both attached to the Dungeons & Dragons movie that is slated to come out in 2022. (Source: looper.com)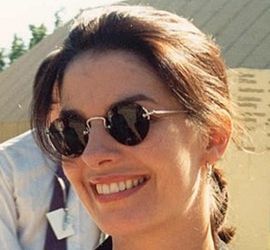 Sela Ward was born on July 11, 1956.  She is an actress, author, and producer from the United States. Her breakout television role was playing the lead character, Teddy Reed in the NBC drama series Sisters (1991–96).  Her portrayal won her first Primetime Emmy Award for Outstanding Lead Actress in a Drama Series in 1994. She won her second Primetime Emmy Award and a Golden Globe Award for Best Actress – Television Series Drama for her portrayal of Lily Manning in the ABC drama series Once and Again (1999–2002). Ward later had recurring roles as Stacy Warner in the Fox medical drama House, as well as Jo Danville in the CBS police procedural CSI: NY (2010–2013).  The actress also played Dana Mosier in the CBS police procedural series FBI (2018–2019).
Film roles: Sela also appeared on the big screen including the films The Man Who Loved Women (1983), Rustlers' Rhapsody (1985), Nothing in Common (1986), Hello Again (1987), The Fugitive (1993), My Fellow Americans (1996), The Day After Tomorrow (2004), The Guardian (2006), The Stepfather (2009), and Gone Girl (2014). (Source: en.wikipedia.org)