Jonathan Tucker Biography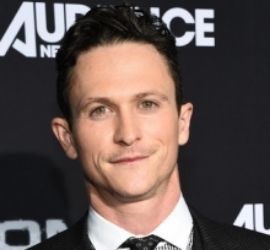 Jonathan Tucker was born on May 31st, 1982 in Boston, Massachusetts.  His mother is Maggie Moss, a public relations and marketing analyst executive.  His father is Paul Hayes Tucker, a professor of art at the University of Massachusetts and a leading expert on the artist, Claude Monet. Historian and ambassador, Carlton J. H. Hayes is Jonathan's paternal great-grandfather.
Jonathan tops the list as the highest-paid actor in 2021 earning a cool $58 million dollars from July 2020 to July 2021.
Tucker is married to Tara Tucker, daughter of author Liaquat Ahamed. They were married on June 16, 2012.
Tucker is the founder of the Pegasus Fund.  It is a not-for-profit charity camp for disadvantaged students in the Los Angeles, California area. Pegasus' mission statement: "The Pegasus Fund supplements the academic journey of top-performing students in underserved communities by sending them to summer camp as a means to help prepare them for the new geographic and social environments of the private secondary schools they plan to attend".
Education
Jonathan Tucker was raised in Charlestown, Massachusetts, and attended The Park School in Brookline, Massachusetts. Sill a schoolboy, he attended the Boston Ballet and played Fritz in their production of The Nutcracker for 5 years beginning when he was in the third grade. He featured in a Boston Ballet calendar before attending The Thacher School in Ojai, California. Tucker said of his ballet experience, "Ballet is one of the more difficult rigors that I've ever done. The Ballet instructors are some of the most intimidating people I've met."  Tucker was offered early admission to Columbia University.  However, he chose not to attend in an effort to pursue his acting career full-time.
Early Career
Tucker first appeared in the early 90s films Botte di Natale (1994), Two If by Sea (1996), and Sleepers (1996) before being cast as Tim Weiner in the film The Virgin Suicides (1999). Next, he starred as Matthew in the film 100 Girls (2000). A year later, he co-starred in The Deep End (2001) with Tilda Swinton and Josh Lucas. In 2003, Tucker was cast as the character Morgan in a remake of the 1974 horror film The Texas Chainsaw Massacre (2003). In 2004, he appeared in two different films, Stateside and Criminal.
Jonathan is best remembered as Dennis Cooper in the film Hostage (2005). Tucker plays one of the brothers holding a family hostage. He appears with Tommy Lee Jones in the film In the Valley of Elah (2007) as a burned and dismembered soldier recently returned from Iraq. During this period, he also plays Tommy Donnelly in the TV series The Black Donnellys.  He was later cast in The Ruins (2008), a horror film about plants that prey on humans.  He appears opposite John Hurt portraying an emerging artist Patrick Angus in the film An Englishman in New York (2009).
Jonathan Tucker – Career Highlights
Texas Chainsaw Massacre (2003)  Jonathan Tucker plays Morgan
Horror movies have a bad reputation.  They often have poor acting, rely too much on visuals like blood and gore, and poor production.  Also, the genre also suffers from poor sequels and terrible remakes.  However, this remake of the 197os original finds a way to redeem itself and deliver.  On the plus side, the production value is good and the special effects demonstrate 30 years of advancement.  The film is a remake, yet, it distinguishes itself from the original in many ways.  More good news, the characters have more substance and the storyline is different enough to keep the audience interested and guessing.  Ultimately, the movie is clearly intended to be brutal, bloody, and terrifying.  Nothing groundbreaking, but an unexpected, yet solid entry into the slasher sweepstakes.
Hostage (2005)  Jonathan Tucker plays Dennis Kelly
A guilt-stricken former hostage negotiator becomes an average citizen when his own family is held, hostage.  Unfortunately, the plot is rather complicated.  Also, most of the action is in and around an isolated southern California mansion on the cliffs.  The mansion is owned by a dirty mob accountant who keeps all the off-shore banking information on a DVD.  Two un-related gangs contribute to the violence and destruction.  The first gang shows up intending to just steal the family SUV.  In the meantime, the second group of gangsters kidnaps the police chief's family.  They then use his family as hostages to coerce the chief into locating the DVD and delivering it to them.
The Ruins (2008)  Jonathan Tucker plays Jeff
Four American college students vacationing in Mexico meet a German tourist, Mathias who is searching for his brother, Heinrich.  The story is an adaptation of the novel with the same name.  However, the story does not use the typical scare tactics of most horror films.  Instead, it builds psychological tension a la Stephen King delivering grim, gorry terror and hopelessness.  The travelers are first held hostage by locals at a jungle ruins site.  Ultimately, the predator turns out to be quite different than the average horror genre antagonist.  Unfortunately, the ending leaves some questions unanswered.  But, the film entertains and delivers a good psychological scare.  You cant ask for more than that from a low-budget horror film.
Jonathan Tucker – Memorable Quotes
Monsterland
Sometimes you get a lot of preparation for a role, for lots of different reasons, like the pre-production has longer or shorter time frames. This was a really short time frame. Sometimes, and it certainly was the case with Monsterland, that can be really exciting because everybody is all hands on deck. It's like being in the pit of a Formula One race car race, where everybody is moving with purpose and spirit, and speed. And so, we really tried to figure out how we could incorporate who I am and the work that I was doing on the character before I got to New York to shoot it, and all of the elements they had already established tonally and with other characters. – Jonathan Tucker
Westworld
As I'm sure you can imagine, I was a big fan of the first season. I sat on a panel at ATX, an Austin television festival. Which is a really great festival. For people into television, I think it's the best event of the year. They were doing westerns and tropes, and I was on a panel with (Justified producer) Graham Yost. I met Jonah (Jonathan Nolan), and Lisa (Joy) there. Lisa had written on Pushing Daisies with Bryan Fuller, who has been a really important person and collaborator in my life and professional career. One of the great privileges of working for a long time is these circles do get small. Lisa had seen me on American Gods and thought there might be a place for me on the second season of Westworld. – Jonathan Tucker
Kingdom
I also don't think everybody wants all the time to be tuning in to a show like Kingdom where sometimes we want to have something slightly resolved during the week. Sometimes we want to be wowed, and awed, and allow our imagination to expand with some big questions and ideas about the universe and about our time here on Earth. I think our show does a really good job of that. Then, there's all the fun tech stuff and the special effects are great, but I think it's really a bit of a ride. Every week you get a bit of a really good, fun ride. – Jonathan Tucker
Jonathan Tucker Personal: Net Worth and Zodiac
Actor Jonathan Tucker tops the list as the highest-paid actor in 2021 earning a cool $58 million dollars.  Mediamass.net reports he has an estimated net worth of approximately $185 million dollars. 
He owes his fortune to smart stock investments, substantial property holdings, lucrative endorsement deals with CoverGirl cosmetics. Also, he owns several restaurants (the "Fat Tucker Burger" chain) in Washington, a Football Team (the "Boston Angels"), has launched his own brand of Vodka (Pure Wondertucker – US), and is tackling the juniors market with a top-selling perfume (With Love from Jonathan) and a fashion line called "Jonathan Tucker Seduction". (Source: en.mediamass.net)
Jonathan was born on May 31st.  That puts him under the zodiac sign Gemini, the twins.
May 31 birthday horoscope reveals a Gemini who is very determined, shrewd, and capable with tremendous creativity and a dextrous personality. Also, you are competent, with a serious side. However, your twin personality makes you amiable with a playful tendency to share your views and debate with others. But, you are willing to lend a helping hand to a friend in need. Often, your point of view can be a little traditional which makes you appear old-fashioned. Sometimes, you can be opinionated, but you don't let arguments boil over or your opinions hurt any feelings.
The May 31st birthday personality is loving and resilient.  As a result, you are a person who generally recovers from disappointments quickly. Nevertheless, you are private and do not share your dreams with just anyone. Also, you work extremely hard to have and provide all the comforts life has to offer. However, a word of caution is in order.  Do not live for today instead of planning for the future.  Instead, make goals and stick to them. Usually, you can achieve whatever you set out to accomplish.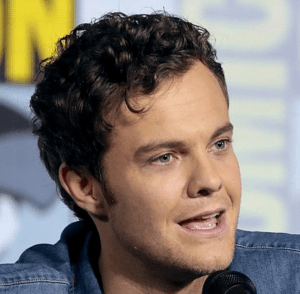 Jack Henry Quaid was born on April 24, 1992.  He is an American actor and voice actor. His parents are both famous actors – mother, Meg Ryan, and father, Dennis Quaid.
Education – Early Career
Jack attended NYU's Tisch School of the Arts for three years.  Quaid made his acting debut with a minor role in the dystopian film The Hunger Games (2012) before his break-out role as vigilante Hughie Campbell in the Prime Video superhero series The Boys (2019–present). Among other roles, Jack appeared in the romantic comedy Plus One (2019), and as part of the main cast of HBO's Vinyl (2016).  He has had numerous voice acting roles including  Brad Boimler in Star Trek: Lower Decks (2020-present). Jack is set to star in the upcoming fifth installment of the Scream franchise scheduled for release in 2022.
Following his involvement with the Hunger Games, Quaid took part in a series of independent films, including his own film Roadies.  Quaid was also part of the comedy troop Sasquatch Sketch from 2013 to 2017. The group produced dozens of comedy videos and performed live in the Los Angeles area.