Who is Sela Ward?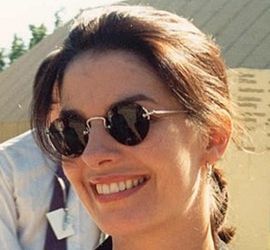 Sela Ward was born on July 11, 1956.  She is an actress, author, and producer from the United States. Her breakout television role was playing the lead character, Teddy Reed in the NBC drama series Sisters (1991–96).  Her portrayal won her first Primetime Emmy Award for Outstanding Lead Actress in a Drama Series in 1994. She won her second Primetime Emmy Award and a Golden Globe Award for Best Actress – Television Series Drama for her portrayal of Lily Manning in the ABC drama series Once and Again (1999–2002). Ward later had recurring roles as Stacy Warner in the Fox medical drama House, as well as Jo Danville in the CBS police procedural CSI: NY (2010–2013).  The actress also played Dana Mosier in the CBS police procedural series FBI (2018–2019).
Film roles: Sela also appeared on the big screen including the films The Man Who Loved Women (1983), Rustlers' Rhapsody (1985), Nothing in Common (1986), Hello Again (1987), The Fugitive (1993), My Fellow Americans (1996), The Day After Tomorrow (2004), The Guardian (2006), The Stepfather (2009), and Gone Girl (2014). (Source: en.wikipedia.org)
Sela Ward – Career Highlights
Sisters (1991-96), Sela Ward plays Teddy Reed
The series focuses on the relationships of four extremely different sisters In Illinois.  Each with a diverse temperament, but they always manage to be there for one another. Their recently departed father, Dr. Thomas Reed, had been absent and a workaholic, and their long-suffering mother, Beatrice, had turned to liquor to cope with his neglect and affairs. The departed father desired a son so badly that he gave each of his daughters a male nickname. Beatrice would tell the girls that people will come and go, as will friends, but you will always have your sisters. The series delivers detailed writing of challenging experiences and childhood reflections. It also presents the characters as children and adults.  This is a nice touch giving the audience better insight. Sela Ward's depiction of Teddy Reed earned her a Primetime Emmy Award for Outstanding Lead Actress in a Drama Series in 1994.
Once and Again (1999-2002), Sela Ward plays Lily Manning
Rick Sammler (Billy Campbell), a divorced father of two, meets Lily Manning (Sela Ward), a recently divorced mother of two. It's a modern family, complete with ex-spouses and the complications of broken marriages and children with separated parents. The script is one of the show's strongest points. For a change, the writing is clear and natural, looking at everyday life in a nuanced, elegant, and honest way. So few shows accurately reflect divorce, aging, growing up, arguing, love, confusion.  Basically, the very things that make us human. The performances embrace vulnerability with heart and comedy, never being corny. Acting is another great strength. This is an extremely talented ensemble. Sela Ward won her second Primetime Emmy Award and the Golden Globe Award for Best Actress – Television Series Drama for her portrayal of Lily Manning.
CSI: NY (2010-2013), Sela Ward plays Jo Danville
CSI: NY is a stylish and new take on the CSI genre. New York is visibly dark and solemn, and the cast does a good job of matching the tone of the series. It lacks the soap opera side involving the characters that the other two CSI love to depict. Instead, each show solely focuses on the crime being investigated. Unlike the CSI presentations from Miami and Las Vegas, the crime is the star of the show and takes center stage. Unfortunately, the primary characters are not seen in New York-centric locations. It would be entertaining to watch them chase crooks around Central Park, the Empire State Building, or Madison Square Garden. As an ex-FBI agent from Virginia, Jo Danville (Sela Ward) joins the squad as the new Assistant Supervisor. Her specialty is DNA evidence, and she believes that everyone is innocent until science demonstrates otherwise.
Graves (2018-19), Sela Ward plays Margaret Graves
Former Republican President Richard Graves (Nick Nolte) is idolized by his supporters.  Unfortunately, he is despised by almost everybody else. Twenty years after leaving the White House, he begins to have reservations about his legacy. He believes that his actions will continue to harm the country for decades unless he takes corrective steps now. Margaret (Sela Ward), his wife, is considering running for office. The series clearly falls short as an academic investigation of the murky worlds of politics, journalism, and the legislative process. Rather, it makes the fatal mistake of appearing to be a half-hour sitcom rather than a one-hour primetime drama. On the plus side, Nick Nolte is delivering some of his best work to date. Sella Ward's portrayal of the ex-First Lady is all you'd expect from both the movie persona and the actress playing her.
Sela Ward – Memorable Quotes
Southern upbringing…
Must be all those charm school classes Mama made me take. Some have told me I've been so gracious to all these people when they come up at the book signings. I don't know any other way to be. It's just how I was raised. (Source: buffalonews.com) – Sela Ward
The loss of her Mother…
My mother was very influential in my life and a strong voice of reason and sanity, of right and wrong. I've never lost anyone in my immediate family. She had been ill for so long I thought I was prepared. You never are. Actually seeing someone die before your eyes. I miss her to this day. (Source: ibid) – Sela Ward
Memories of Elvis Presley…
He was such a legend. It was probably one of the last years of him performing because I moved to Memphis straight out of college and he died the year I was there. It was awful sad to see how bloated he was and overweight. He was such a gorgeous, gorgeous guy. (Source: ibid) – Sela Ward
Personal: Sela Ward Net Worth & Zodiac
Sela Ward has an estimated net worth of $5-100 million as of 2022. (Estimates vary widely depending on the source)
Ward was born on July 11th.  That puts her under the zodiac sign, Cancer, the Crab.
Those born on July 11 tend to be generous and kind.  However, they may not always appear to be upbeat.  This is because they keep their emotions solidly in check or buried within themselves. Despite their passion for people, they can appear reclusive, with the demeanor of a hermit. Friendship is very significant in their lives.  Despite being self-sufficient, others play an important role in their lives.  As a result, these individuals tend to reach out to others. In a romantic relationship, they seek someone with whom they can express their deepest feelings and fantasies.
If you were born on July 11th, you are a dreamer who brings your fantasies to life. However, you are a stickler for details and you're known for being meticulous. But, on a positive note, you never leave anything half-finished. As a result, you frequently exceed others' expectations. It's just that you know there's more to life than what's provided to you. This increases your motivation and causes you to work more enthusiastically. You stand by your principles, and you are likely to stand out as a knowledgeable individual.
Personal Bits and Pieces
Did Sela Ward attend college?
Sela graduated from the University of Alabama in 1977, with a Bachelor of Fine Arts degree in art and advertising. Sela was also a cheerleader for the Crimson Tide football team, a Homecoming Queen, and a member of the Chi Omega sorority. After graduating, Sela moved to New York to work for an advertising agency. (Source: mswritersandmusicians.com)
Where is Sela Ward now?
Sela Ward was born in Meridian, Mississippi. She and her family currently live in Los Angeles. However, she and her family still have land and a little house in Meridian. (Source: ibid)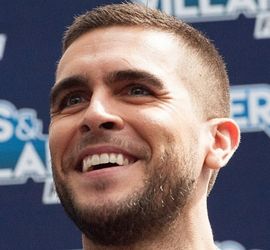 Josh Segarra is an actor from the United States born on June 3, 1986. He is best known for his recurring appearances on television shows including The Electric Company (2009-2011), Sirens (2014-15), Chicago P.D. ( 2014-16), Arrow (2016-19), Orange Is the New Black (2018-19), and The Other Two (2019-Present). His other television credits include Homeland, The Following, Blue Bloods, and The Good Cop to name a few.
In theater, Josh starred as 'Boland' in The Second Stage Theater's production Dogfight.  The versatile actor also starred as 'Mick' in the Off-Broadway and Broadway runs of the critically acclaimed production Lysistrata Jones. and as 'Emilio Estefan' in the musical On Your Feet!.
Segarra was born in Longwood, Florida. He is of Puerto Rican descent and is bi-lingual fluent in English and Spanish. He learned to sing in his Pentecostal church and initially aspired to be a professional wrestler. His early passion for theater was nurtured when he starred as the "Cowardly Lion" in the Orlando Youth Theatre's production of The Wizard of Oz. Segarra is a graduate of NYU's Tisch School of the Arts.