Who is Joseph Mazzello?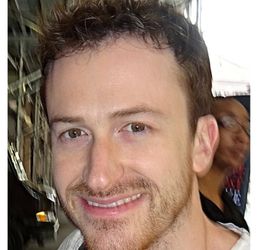 Joseph Mazzello is an American actor, director, and screenwriter. He is known for his film roles in Jurassic Park (1993), The Social Network (2010), Bohemian Rhapsody (2018), and his recurring role as Eugene Sledge in the television series The Pacific (2010)
Joseph Francis Mazzello was born in Rhinebeck, New York, on September 21, 1983.  He was raised in Hyde Park, New York, and is the son of Virginia and Joseph Mazzello, Jr. He has an older sister, Mary, and a younger brother, John, both of whom have starred in movies. His father is three-quarters Italian and one-quarter German-Jewish, and his mother is Irish and English. Mazzello attended Our Lady of Lourdes Catholic School. He is a University of Southern California alumnus, having enrolled in the USC School of Cinematic Arts in 2001.  This is after receiving a recommendation letter from filmmaker Steven Spielberg. Mazzello paid for his education with the proceeds from a small role in The Lost World: Jurassic Park (1997).  He jokingly refers to his degree and tuition payment as Spielberg's graduation present. (Source: en.wikipedia.org)
Joseph Mazzello – Career Highlights
Bohemian Rhapsody (2018)  Joseph Mazzello plays John Deacon
Bohemian Rhapsody grossed over three-quarters of a billion dollars at the movie box office and won four Oscars. One of them was for Best Actor. and was also recognized for editing, sound mixing, and sound editing. Unfortunately, it didn't win Best Picture.  Nevertheless, the film is a breath of fresh air, and a pleasant,  uplifting video. The familiar soundtrack of Queen songs is the film's second-best feature. The performances are fantastic, and the plot is outstanding. Yes, there are some cliches, but that's how stories go. Malek earned his Oscar with excellent support performances by Lucy Boynton, Joseph Mazzello (Tim in "Jurassic Park"), and an indistinguishable Mike Myers.
The Social Network (2010)  Joseph Mazzello plays Dustin Moskovitz
The filmmakers' intention was NOT to create a historical history of Facebook.  Rather, it was to create an engaging story that people would enjoy. In order to accomplish this, characters were modified and facts were removed or ignored. The film ends up being an entertaining and engrossing drama of achievement, defeat, lies, and deception. The film maintains a steady pace throughout, thanks to plenty of sharp and compelling dialogue. This is especially impressive when one considers that the majority of the "activity" takes place in computer code or in stuffy conference rooms between two legal teams. This is where structure comes into play, and the film seamlessly transitions between the two lawsuits and the events as they unfold.
Three Wishes (1995)  Joseph Mazzello plays Tom Holman
It's a feel-good film about family values and, eventually, finding contentment.  It's about learning to be happy in what you have rather than longing for a new life. People either loved or loathed this film.  It may just come down to the genre and the fact that some people enjoy fantasy films while others do not. Mary Elizabeth Mastrantonio (The Abyss, Limbo) is excellent in the role.  However, Joseph Mazzello, who plays her oldest son, Tom, gives the strongest performance. Despite being third-billed, Mazzello had the greatest screen time and should have received an award for his work. And, don't forget the dog. Even though he/she is a dog, the dog is extremely adorable and happens to be very talented.
Jurassic Park (1993)  Joseph Mazzello plays Tim Murphy
Jurassic Park features riveting action and is a testament to the director's vision and energy. The acting is solid. Sam Neill and Laura Dern give strong performances for memorable characters. Jeff Goldblum is fantastic, and Wayne Knight as Dennis Nedry is comfortably muted and subdued. Child star Joseph Mazello (Shadowlands), captures the screen as Tim. Of course, this is one of those rare films in which the special effects take precedence over the actors.  The combination of CGI and animatronic models is still astonishing to this day. The scene in which the T-Rex escapes is without a doubt one of the most suspenseful moments in cinema history.
Joseph Mazzello – Memorable Quotes
Jurassic Park
You know, it's funny because I was actually a little bit of a veteran, even at the tender age of eight years old. I'd done a couple of movies before, so it wasn't necessarily the dinosaurs themselves that scared me, but just the idea that these were huge machines being operated by a dozen people that were sort of hiding behind things and trying to make themselves not known to the cameras. It was just sort of the sheer weight of them. And, of course, the look. There are times where they were there, and there were times where I just had to be acting to a dinosaur head that was drawn on a piece of cardboard, that looked like a five-year-old drew it. So, I had to have a good imagination at times, and then other times those incredible animatronics were there. – Joseph Mazzello
Bohemian Rhapsody
Lyrically, what they are saying speaks to me and the fact that they can write music that was celebratory and it was grand and they were unapologetic about it. I suddenly got very into that [in college] and started seeing Queen in a way that I should always have seen them. And my fandom has just gone up a steady incline until this moment when I found out that I was going to be a part of this movie.  "…one concert that was the most influential for me was in 1986. They had a John Deacon camera so you can watch the entire set just focussed on him, so I watched everything he would do when he would take his breaks, where he would come to the front, and when he would scale back. I really got to see and get his movements down the most from that concert. – Joseph Mazzello
Personal: Net Worth and Zodiac
Joseph Mazzello has an estimated net worth of approximately $1.5-$3 million as of 2021. (Source: celebritynetworth.com & wikinetworth.com)
Mazello was born on September 21st.  That puts him under the zodiac sign, Virgo.
Virgos are normally helpful.  They are the first to offer themselves to do favors. They are also quite modest, dependable, honest, and hardworking. On the other hand, they can be judgmental, critical, and finicky as a negative aspect of their personality. The Virgo born on September 21st is no stranger to their emotions. Those closest to you can see your sensitivity since you are upfront about it. However, you approach the rest of the world with caution.  You've never been a fan of the spotlight, preferring to labor quietly in the shadows. Your sensitivity is also linked to your admiration of art and beauty, which is one of your strongest traits.
Does Joseph Mazzello really play bass guitar?
He filmed a selfie video and the rest is Hollywood history. "Before you know it, I got the job," said Mazzello, who prior to the film had never played the bass guitar.  Mazzello looks like Queen bass player John Deacon. And that got him the role.  However, Mazzello worked hard to capture John Deacon's nuance and flair with credible onstage performances.
Did Joseph Mazzello play the little boy in Jurassic Park?
It's a star-studded cast to be sure.  It includes acting heavy-weights Jeff Goldblum, Laura Dern, Sam Neill, and Samuel L. Jackson, among others.  However, it was the film's two child actors—Ariana Richards and Joseph Mazzello—that often stole the scenes.
Is Undrafted a true story?
Undrafted is a 2016 sports comedy-drama film. It is the directorial debut of Joseph Mazzello, who also wrote, co-produced, and starred in the film. It is based on the true story of Mazzello's brother who missed out on the Major League Baseball draft. The film was released on July 15, 2016, by Vertical Entertainment.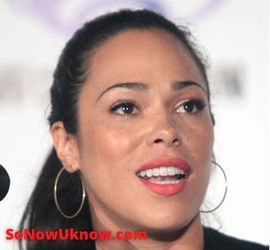 Jessica Lisa Camacho was born on November 26, 1982, in Chicago, Illinois. She is an American actress best recognized for her role as Gypsy in The CW's superhero series The Flash (2017-18). Camacho also appeared in the second season of the NBC thriller Taken (2018).
Early Career
Camacho got her first taste of acting when a friend suggested she take an acting class. She fell in love with the craft right away and relocated to San Francisco.  There, she worked as a waitress while taking night classes at the prestigious American Conservatory Theater. She went on to work in theater and television in Chicago.  She earned her ScreenActors Guild membership card, then relocated to Los Angeles full time.