Who is Jessica Camacho?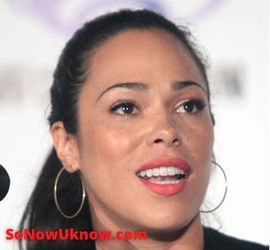 Jessica Lisa Camacho was born on November 26, 1982, in Chicago, Illinois. She is an American actress best recognized for her role as Gypsy in The CW's superhero series The Flash (2017-18). Camacho also appeared in the second season of the NBC thriller Taken (2018).
Early Career
Camacho got her first taste of acting when a friend suggested she take an acting class. She fell in love with the craft right away and relocated to San Francisco.  There, she worked as a waitress while taking night classes at the prestigious American Conservatory Theater. She went on to work in theater and television in Chicago.  She earned her Screen Actors Guild membership card, then relocated to Los Angeles full time.
Television and Film
Jessica may be seen in the CBS legal drama series All Rise (2019-21). She also appears in the Netflix sci-fi drama series Another Life (2019) alongside Katee Sackhoff and Selma Blair. Jessica features in a recurring role on HBO's superhero series Watchmen (2019), with Regina King, Jeremy Irons, and Don Johnson. The actress was a series regular on NBC's action-thriller series Taken (2018), playing Santana, the rule-breaking Army captain. She has also starred as Gypsy on The CW's The Flash (2017-18), in a recurring role based on the DC Comics character. On the big screen, Camacho has appeared in films such as Think Like a Man (2012), Veronica Mars (2014), and Roman J. Israel, Esq. (2017) with Denzel Washington.
(Source: en.wikipedia.org & imdb.com)
Jessica Camacho – Career Highlights
Veronica Mars (2014)  Jessica Camacho plays Martina Vasquez
The television version of Veronica Mars has a cult following. In the movie version, Kristen Bell has moved on from Neptune, California.  Her father has lost his position as sheriff and a friend was slain. She's now a lawyer, and she's ready to start working at a prominent New York law firm. However, the death of a classmate draws her back to Neptune.  Her father, Enrico Colantoni, is now a private detective with far superior surveillance technology than the cops. A useful fact, but one that nearly kills Veronica. Nonetheless, it's like catching up with old friends. The gang has returned, and there is a fresh murder to solve.
The Flash (2017-18)  Jessica Camacho plays Gypsy
The Flash is another addition to the DC Comics universe, and its scope is quite comparable to that of Arrow. However, it lacks the seriousness of Arrow.  As a result, the characters are more likable. It's primarily a villain of the week series.  But, there is usually a storyline that forms and comes to completion near the end. The actors are typically confident and ambitious, which helps a lot.  On a downer note, the CGI effects leave plenty to be desired, and the action scenes are constrained and repetitious.
Taken (2018)  Jessica Camacho plays Santana
The TV show plays more like a film, with good action and photography. Acting is also competent and professional. The script, production, and acting are all above average. Action, suspense, deception, and betrayal abound. Bryan Mills is spending quality time with his younger sister.  They are traveling by train together to visit their parents. Within the first few minutes of this new action & suspense series, all hell breaks loose.  Bryan is forced into a series of events that involve the United States government's highest intelligence agencies.  They recruit Bryan to assist them in taking down some really bad international threats.
All Rise (2019-21)  Jessica Camacho plays Emily Lopez-Batista
Lola Carmichael (Simone Missick), a former prosecutor, has been appointed to the Los Angeles County Superior Court. Deputy District Attorney Mark Callan is her best friend and former coworker. Emily Lopez (Jessica Camacho), works for the public defender's office. Deputy Sheriff Luke Watkins is a bailiff with aspirations of becoming a lawyer. The authority figure and mentor is Judge Lisa Benner (Marg Helgenberger). The workplace also serves as a courthouse and it embraces a variety of contemporary themes. The writing is precise. The characters are friendly. There is a Hispanic female public defender who is dedicated to her work.  A black female Judge who is idealistic and headstrong.  A female lead Judge who is quick to advise others.  Prosecutors and defense counsel from all origins and cases and a multiplicity of contemporary scenarios each week.
Jessica Camacho – Memorable Quotes
Acting
One of the things that drew me to acting was the fact that I found what I felt inside. I found something that made it OK to accept my brokenness, ambitions that failed to come to fruition. This art form demands that and welcomes that. I love getting to delve into so many different parts of myself — what scares me, what challenges me. As an actor, I want to continue to go towards roles that push me. That's why I love trying a new genre. My character in Another Life gave not a second thought about being nice to anyone and it was so scary to play that. She's funny, and she is who she is, and she gave no apology for that. I learned that by playing Michelle. – Jessica Camacho
Her character Emily Lopez in All Rise
I had kind of put it out in the universe that I was ready to play something more grounded and something that I hadn't done before. I wanted to be forced to unearth those parts of myself that were more natural and play someone who was in a world completely alien to me. Also, I wanted a character that would allow me to explore what it is to go through the everyday superhero elements of being a human. How you continue to work inside and function inside and fight inside a broken and deeply flawed system. I was very drawn to the challenge of playing somebody grounded in that way and very real. – Jessica Camacho
Being a Latina actress
 It's important to me to keep working and to play in these diverse roles and in such varied settings. I love that I'm playing — in the same year — in the world of a graphic novel, in sci-fi, and then a grounded-in-reality legal dramedy. I want to keep being challenged to play in different worlds and to represent different characters because there's no reason that Latinos should not be widely seen in all of those things. They will be and they are and they are starting to, and I believe that. So I focus on the positive. I'm there. I want other people to see themselves in me and to keep going for it and to keep creating projects and to keep showing up in those rooms and becoming the obvious choice for that character. – Jessica Camacho
Personal: Net Worth and Zodiac
Jessica Camacho has an estimated net worth of approximately $3-$5 million as of 2021. (Source: oneworldinformation.com)
Jessica was born on November 26th.  That puts her under the zodiac sign Sagittarius – the archer.
A Sagittarius born on November 26th is gregarious and kind and ensures that others are respected and treated fairly. This Archer can be very tenacious when attempting to make a point, but usually keeps a lot of things inside. People may hesitate to come to discuss their problems as this zodiac personality is sometimes very frank.
A NOVEMBER 26 birthday horoscope predicts that you are a Sagittarius who is optimistic and self-assured. You are kind and, in most situations, you look for the best in everyone you meet. You've got a big heart. As a general rule, you despise monotony and find travel to be the most fascinating. Meeting new people and traveling to different countries is one way you express your daring behavior. However, one of the lessons Sagittarius must learn is that not everyone can be saved.  They must focus on supporting and assisting others rather than allowing themselves to perish. Those born on this day can be impulsive and self-assured at times. This behavior, along with a refusal to accept loss, is a prescription for disaster. Also, they can be too optimistic and restless at times. They want everything, and they want it immediately.
Jessica Camacho – Bits and Pieces
What is Jessica Camacho doing now?
Camacho's charitable interests include environmental protection and assisting the underprivileged and forgotten.  She works with organizations that help individuals acquire skills and passions that can alter their lives.  Jessica also serves as a voice for abused and neglected animals. She has collaborated with a few groups throughout the years to increase her visibility in these fields.
Is Jessica married or dating anyone?
The celebrity is extremely reserved.  As a result, she does not reveal much about her personal life or dating past. It's unclear whether she's seeing someone right now.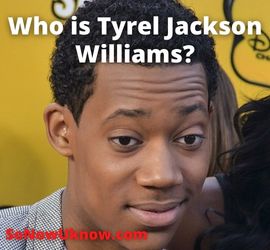 Tyrel Jackson Williams was born on March 16, 1997. He is an actor from the United States. In the Disney XD series Lab Rats (2012-16), he played Leo Dooley. Williams also appeared in the Disney XD television film Pants on Fire (2014). Next, he co-starred in the comedic series Brockmire from 2017 until 2020. Williams has appeared in feature films The Naked Brothers Band: The Movie (2005) and Failure to Launch (2006). He is a familiar face in TV commercials staring in national ads for Target, Verizon, McDonald's, Chex Mix, and General Mills. Beginning in 2005, Williams appeared in two episodes of the television series Everybody Hates Chris as a younger version of Chris.  Interestingly, the older version of the same character was played by his elder brother Tyler James Williams.
Williams was cast in the Disney XD series Lab Rats in 2011, which premiered in 2012.  He plays the lead role of Leo Dooley, who discovers the existence of a sibling trio of bionic teenage superheroes. Disney also cast the young actor to star in the 2014 Disney XD television film Pants on Fire. Williams voiced the character, Tyrone, in the Nickelodeon animated television series The Backyardigans. In the IFC comedy series Brockmire (2017), Williams plays Charles.  The character is an online whiz hired to be the assistant to a minor league baseball team and its sports broadcaster.