Who is Robert James Collier?
Robert James Collier is a British actor and model. He is best known for his roles as Thomas Barrow in Downton Abbey and as Liam Connor in Coronation Street.
James-Collier was born and christened Robert Collier on September 23, 1976, in Salford, Greater Manchester.  However, he changed his name to Robert James-Collier to conform with Equity standards and avoid confusion with another actor of the same name.
St Patrick's Roman Catholic High School in Eccles, Greater Manchester, was where he received his education. James-Collier earned a bachelor's degree in business from the University of Huddersfield and a master's degree in marketing from the University of Manchester Institute of Science and Technology. James-Collier auditioned for the series Down to Earth despite having no acting experience. His raw talent persuaded stars Ricky Tomlinson and Denise Welch, and he landed the role as the womanizing bar landlord. In 2006, he starred in New Street Law and had a brief role as 'Stud' in Shameless season 3, episode 5 as Rob Collier.
Career
He debuted on Coronation Street in 2006 as Liam Connor but left the show two years later in October 2008. From 2010 until 2015, James-Collier landed a starring part as under butler, Thomas Barrow, in Downton Abbey, and has performed in the West End stage production of Calendar Girls. In 2016, James-Collier portrayed Kevin O'Dowd in ITV's crime drama The Level. In 2017, he starred in The Ritual, a British horror film. The Guardian called his performance "a powerful screen presence." He played a key role in Vera's Cold River episode, which aired in 2018. James-Collier's most current role is Martin Evershed in the school drama Ackley Bridge.
Robert James Collier – Career Highlights
Coronation Street (2006-08) Robert James Collier plays Liam Connor
It is difficult to go into great depth regarding Coronation Street because there are 42 years to consider. Let's just say that for almost half a century, audiences consider the series worthwhile and amusing. It strikes a good blend of levity and sadness that other dramas should try to emulate. No one wants to watch a soap full of jokes since it may easily be mistaken for a pantomime.  On the other hand, no one wants to watch doom and gloom all the time either. Coronation Street has covered a variety of issues and has always given its characters meaningful roles throughout its history. Liam Connor (Robert James-Collier) made his first appearance on Coronation Street in August 2006.
Downton Abbey (2010-15) Robert James Collier plays Thomas Barrow
In a word, Downton Abbey is elegant. The photography is stunning and expertly executed, while the scenery and costumes were gorgeous. Another strength is writing in general. It is smart in a subtle way and is frequently humorous.  Yet, it can also be touching and tragic. The antagonists of the downstairs world are Thomas (Rob James-Collier) and Miss O'Brien (Siobhan Finneran). This is a highly compelling soap opera disguised as a costume drama. That is the show's genius. The episodes come at a rapid pace, with month-long gaps between them. It was launched without much fanfare and quickly became a tremendous hit both locally and around the world. To the producer's credit, it did not deviate from its original idea and maintained a high level of quality throughout the 52 episodes.
Ackley Bridge (2019-21) Robert James Collier plays Martin Evershed
This is a compelling series about the school system in modern Britain. There is the typical racial friction.  One would think that would have vanished after 60 years of immigration from Commonwealth countries and former British colonies. Hopefully, the designers of the series intend to have the students graduate at some time, as it would be strange to have them stay in school for too long. Yet, it's a series that draws you in and keeps you watching to see how everything comes out. Martin Evershed (Rob James-Collier) is the headteacher and English teacher at Ackley Bridge College. While some may disagree with his approach, he is an excellent teacher.
Robert James Collier – Memorable Quotes
Downton Abbey – The Film
"When we return to the film, the royal family is coming to visit, and for Thomas, this is his big moment. He's worked his way up to the position of butler, to get to this big moment; this is the pinnacle of his career and he can show off in front of the Royal family.  Then out of nowhere, Lady Mary (Michelle Dockery) usurps him and starts to doubt whether he's got the ability to be a butler to the Royal family, pulling the rug from under his feet."
"We were a good, solid family unit, particularly the downstairs crew. We always had such a great laugh and to meet up with everyone again was just fantastic.  It's like that old friend you went to university with and you don't speak to for three years, then you pick up the phone, and it's not stilted, it's not awkward, everything's just exactly how you left it, which in our case was just manic, and really loud. It was great, for me, just to see the cast again, it was like a school reunion." – Robert James-Collier
Life After Downton Abbey
I spend more time out of work than in work, so it couldn't be frustrating or I wouldn't be able to survive. I was waiting for the right thing and I could've been waiting for years. You just don't know. I always try and do something new and different. Unfortunately, it's not always the way it turns out – because it's hard, it's a tough game to be in. And I always say it, but there are better actors than me out of work all the time. – Robert James-Collier
Personal: Net Worth and Zodiac
Robert James Collier has an estimated net worth of approximately $3-$5 million as of 2021. (Source: celebsagewiki.com)
Robert was born on September 23rd.  That puts him under the zodiac sign, Libra – The Scales.
September 23 birthday – With all of your talent, you may find it difficult to stay modest and uncomplaining. This Libra is preoccupied with appearances and image, as is typical of the sign. Librans are usually quite gregarious, well-balanced, and gifted artistically. As a result, a negative aspect of their personality is that they can be indecisive, shallow, and distant. Nevertheless, you are practical and personable as a Libra born on September 23rd. You make an excellent companion, and people are drawn to your sense of humor. You appreciate introducing new experiences into your life.  Occasionally allow yourself to be driven by them. When it comes to your family, you are quite protective.
SEPTEMBER 23 horoscope suggests that you are a wise person capable of making swift and sound decisions. This is most likely due to your keen vision and systematic nature. People think twice before attempting to harm you. You are quick to learn and quick to act.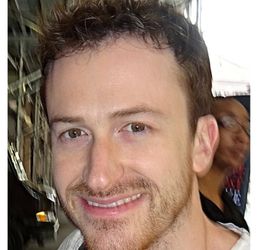 Joseph Mazzello is an American actor, director, and screenwriter. He is known for his film roles in Jurassic Park (1993), The Social Network (2010), Bohemian Rhapsody (2018), and his recurring role as Eugene Sledge in the television series The Pacific (2010)
Joseph Francis Mazzello was born in Rhinebeck, New York, on September 21, 1983.  He was raised in Hyde Park, New York, and is the son of Virginia and Joseph Mazzello, Jr. He has an older sister, Mary, and a younger brother, John, both of whom have starred in movies. His father is three-quarters Italian and one-quarter German-Jewish, and his mother is Irish and English. Mazzello attended Our Lady of Lourdes Catholic School. He is a University of Southern California alumnus, having enrolled in the USC School of Cinematic Arts in 2001.  This is after receiving a recommendation letter from filmmaker Steven Spielberg. Mazzello paid for his education with the proceeds from a small role in The Lost World: Jurassic Park (1997).  He jokingly refers to his degree and tuition payment as Spielberg's graduation present. (Source: en.wikipedia.org)