Who is Jeremy Shada?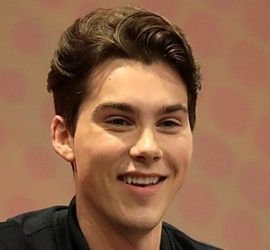 Jeremy Shada is an American actor, voice actor, singer, and musician.  He is probably best known for his voice work in Adventure Time as Finn, and Voltron: Legendary Defender as Lance.
Jeremy Shada was born on January 21, 1997, in Boise Idaho. In addition to his voice work in Adventure Time and Voltron: Legendary Defender, he also stars as various characters in the sketch-comedy series Incredible Crew.  Most recently, Shada appears as Reggie Peters in the Netflix television series, Julie and the Phantoms (2020).
Additionally, Shada is the bass player and backup vocalist in the Los Angeles-based pop-punk rock band Make Out Monday. The band includes Jeremy's brother Zack Shada and friends Logan Charles, John Spicer, and Seth Renken.
Early Acting Career 
Jeremy's family moved to Los Angeles when he was seven years old.  Soon after, he began acting with the inspiration and encouragement of his older brother Zack Shada. Jeremy first appeared in commercials, but then began seeking voice acting and theatrical roles. His first live-action theatrical role was playing Kurt Diamond in No Rules.  Because of his acting schedule, Jeremy was homeschooled.  He has stated that he graduated from high school early in May of 2013.
Jeremy Shada – Career Highlights
Julie and the Phantoms (2020)  Jeremy Shada plays Reggie Peters
Twenty-five years prior, three members of the pop-punk band Sunset Curve die from hot dog-related food poisoning. In 2020, they reappear in their old studio.  There, they find Julie (Madison Reyes) and quickly find that when they play with her, the world can hear them and see them.  But, only until the music ends.  The director and composer for High School Musical (Kenny Ortega and David Lawrence) reunite for this new Netflix series.  It is a supernatural musical fantasy extravaganza.  Reviews are mostly positive, especially from viewers.  The storylines are from a simpler time and era.  The music is inspiring and you actually care about the characters.
Adventure Time (2010-18)  Jeremy Shada voices Finn (the human)
The series debuted in 2010.  It has since evolved into one of the most influential offerings ever delivered by the Cartoon Network.  Make no mistake, it is targeted at kids. But, over the years, it has taken on a more mature, deep philosophical tone. The series spans eight years, nearly a decade with hundreds of distinct characters.  Briefly, it is one thousand years after an Earth Apocalypse called the Mushroom War.  A young boy named Finn (Jeremy Shada) is the last surviving human being on the planet.  His foster brother and best friend is a shape-shifting dog named Jake (John DiMaggio).  The characters are flawed and messed up but in a good way. The lesson from this show is that nobody is perfect.  Everyone has their flaws and everyone makes mistakes. Finn is the only human in the show, but everyone makes human mistakes.
Mr. Student Body President (2016-18)  Jeremy Shada plays Tyler Prendergast
The show is a satirical comedy about high school politics.  But, it is a deeper parody of national politics in a much safer high school setting.  Jeremy Shada plays the student body president, and Arden Rose plays his Chief of Staff. The show is smart and turned on with a cast that includes a number of social-media heavyweights.  Aside from a compelling plot, great writing, and solid performances, the format of the show is groundbreaking. It is one of the first platforms to feature a scripted series in a short video format. The first season is comprised of ten episodes with an average run-time of 15 minutes each.
Jeremy Shada – Memorable Quotes
It's interesting because it's almost like you have a scene where it's a monologue. In that, you're just doing a lot of lines, but there's no back and forth, really. It's you just talking to people a lot, and it's very interesting. I feel like in some ways, it's harder for the other people that can't know that you're talking and stuff. Because, for me, Reggie has so many funny lines that I feel like it's harder for the other cast members to just act like they're not hearing it. My whole thing is, I'm physically interacting with them and doing all this, and they have to act like they can't see it. I feel like I get the fun part of that, a little bit. – Jeremy Shada
I would say "Bright," probably, just because it was the first one that we got to do as a full Julie and the Phantoms band. And it's also the song that we all auditioned for the show with and got the show basically of performing live in front of Kenny and all the people. That'll always have a special place in all of our hearts, I think. Just because that was the first song that any of us did for the show, which is cool. –  Jeremy Shada
Ate it, face first. I got back up as fast as possible. Because I was like, "If I don't get up as fast as possible and act like it was less of a big deal than it was, I might not get to shoot this scene." And I really wanted to shoot that scene. I was like, "I'm totally fine! Leg's broken? It's fine, don't worry about it."  –  Jeremy Shada
Net Worth and Zodiac 
Jeremy Shada has an estimated net worth of approximately $500 thousand dollars as of 2021. (Source: celebritynetworth.com)
Jeremy was born on January 21st.  That puts him under the zodiac sign Aquarius.
A January 21 birthday predicts that you love to be the center of attention. Although you might be uncomfortable at times, you NEVER show it. You always give the impression of total control, whatever the situation.  Your personality is magnetic, drawing people into your circle effortlessly.  Wherever you go, people know and recognize you calling out with a wave and a smile.  People outside your circle might become jealous or get the wrong impression – that you are self-focused.  However, the opposite is true.  You just enjoy entertaining and amusing your friends.  To this end, you can be funny, giving, and dramatic – especially with an audience.
The January 21 birthday personality is often smart and attractive.  You march to your own beat and approach most situations unconventionally.  But, that's ok! Clearly, you have your own way of thinking and doing things. Friends and family mean everything to you. They are your source of strength and security.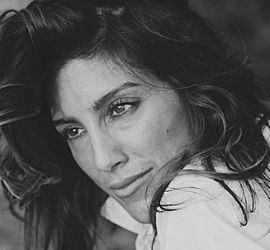 Jennifer Esposito is an American film and television actress. Esposito has appeared in blockbusters including, I Know What You Did Last Summer, Summer of Sam, and Crash. She also appeared in popular TV sitcoms and series like Spin City, Samantha Who?, and Blue Bloods. Her early breakout acting role was in the mid-nineties on the NBC legal drama, Law and Order. She was later cast for the comedy sitcom, Spin City in the late nineties.
Esposito has appeared in a number of blockbuster films. She appeared in  I Know What You Did Last Summer (1998) and in Spike Lee's Summer of Sam (1999). She went on to appear in Wes Craven: Dracula (2000) and the award-winning film Crash (2004), starring Sandra Bullock and Matt Dillon. More recently, Esposito was in the ABC comedy, Samantha Who? and the CBS police drama, Blue Bloods. In 2008, Esposito was diagnosed with coeliac disease.  This manifests as an intolerance to gluten foods.  The disease affected her work on Blue Bloods and influenced her departure. Since her diagnosis, Esposito has opened a gluten-free bakery.