Who is Laura Ramsey?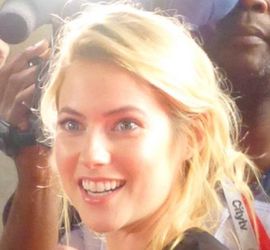 Laura Ramsey was born on November 14, 1982.  She is an American film and television actress. She is best known for her roles in films such as She's the Man (2006), The Covenant (2006, The Ruins (2008), Middle Men 2009), Kill the Irishman (2011), and Are You Here (2013).
Ramsey is the daughter of Jill and Mark Ramsey.  The actress was born in Brandon, Wisconsin. In 2001, she graduated from Laconia High School in Rosendale, Wisconsin.  She then went on to Ripon College in Ripon, Wisconsin.
Ramsey was discovered while working at a restaurant on Sunset Boulevard.  She was given an audition the next day for a job she later won—The Real Cancun.  It was a documentary about the genuine exploits of numerous American adolescents in Mexico. She subsequently landed a recurring part in ABC's The Days, before making her feature-film debut in Catherine Hardwicke's Lords of Dogtown (2005). Ramsey returned to television and made a memorable cameo in an episode of the AMC series Mad Men titled "The Jet Set." The actress was also featured as Becca Brady in the VH1 drama series Hindsight in 2015. (Source: en.wikipedia.com)
Laura Ramsey – Career Highlights
She's the Man (2005), Laura Ramsey plays Olivia Lennox
The plot is partially based on Shakespeare's "Twelfth Night or What You Will." When the Cornwall school cancels the women's soccer team, Viola (Amanda Bynes) is devastated because the sport is her love. Then her twin brother Sebastian (James Kirk) skips classes to go to London to perform with his band.  So, Viola disguises herself as Sebastian in order to join the boy's soccer team. In other words, the film is about a young girl who impersonates her twin brother in order to attend his school and play on the males' soccer team. Then things get even more convoluted. Viola has feelings for her roommate Duke (Channing Tatum), who has feelings for Olivia Lennox (Laura Ramsey). It's a muddled teen rom-com. It does have a decent joke every now and then. This isn't going to win any awards, but it could get a few smiles.
The Ruins (2008), Laura Ramsey plays Stacy
Jeff (Jonathan Tucker), Amy (Jena Malone), Stacy (Laura Ramsey), and Eric (Shawn Ashmore) are buddies on vacation at a western-themed resort in Mexico. Mathias (Joe Anderson), guides the group to Mayan temple ruins with his friend Dimitri. The plot is straightforward, using an age-old narrative about naive kids on a holiday from hell.  Kind of like Paradise Lost in some ways. Eventually, the characters are trapped in an ancient Mayan temple and face the threat of an unusual monster. The Ruins is another teen horror film that confirms the old cliché – don't go in the basement, and don't go off alone in the woods.  Either action results in inevitable death. The Ruins is actually a well-crafted movie at its core. It is well directed with good performances from the youthful ensemble.  Also, there are decent special effects, including some truly unpleasant gore.
Kill the Irishman (2011), Laura Ramsey plays Ellie O'Hara
The movie claims to present the actual story of Danny Greene (Ray Stevenson).  He is an underprivileged but charming young Irish-American thug.  He claws his way to power as president of the longshoremen's local union but then gets charged with corruption.  To avoid substantial prison time, he changes loyalties and becomes an FBI informant. The storyline pretty accurately follows the historical record.  Green ascended through the ranks of the local union to become a police informant when the heat grew unbearable.  He later clashed with the mafia. Unfortunately, the film has a few small problems that hold it back from being a genuinely superb gangster film. Dialogue is delivered in the same way as terrible beatings are. Danny Greene is a tragic person with a tragic story. Kill The Irishman humanizes him while also making him relatable and somewhat likable. Ellie O'Hara, Danny Greene's girlfriend, is played by Laura Ramsey.
Laura Ramsey – Memorable Quotes
Hindsight
For me, number one was that the writing was really incredible.  The writing flowed.  There are things that you read that just don't really flow, and for me, this really flowed.  I also felt a connection to the character, right away.  Becca was somebody that I definitely have traits in common.  To be able to play somebody who gets to go on so many different arcs is a roller coaster for an actor.  I wanted to do that.  I wanted to challenge myself and see what could possibly come of it. (Source: collider.com) – Laura Ramsey
It was awesome because we were all on location together, so we really got the opportunity to build this little family.  Like a little circus on set, we would sit in our trailers and listen to only '90s music, and we would look up '90s pictures.  We had different moments where we would have cool parties in the show, and we had to figure out what our hair and make-up were going to be, so we got inspired by a cassette tape of 90210 and Donna.  I wanted that hair.  It was really fun to play with the hairstyles and the different make-up.  It was a thing.  Even the eyebrows were different.  That was fun. (Source: ibid) – Laura Ramsey
Mad Men's Jon Hamm
He's one of the nicest men I've ever met in my life. When you go in and guest-star on a TV show, they already have their family — everybody pretty much knows everybody, and everyone sort of has that base already formed. So when you go into somebody else's home, you feel a little bit uncomfortable at first, but he made me feel so welcome. And the wardrobe was unbelievable.  Walking into the wardrobe, where they hold everything, it was like a girl's dream. All the vintage dresses you could possibly imagine, and they're all so beautiful. (Source: esquire.com) – Laura Ramsey
Personal: Net Worth and Zodiac
Laura Ramsey has an estimated net worth of $1-2 million as of 2021. (Source: popularnetworth.com)
Ramsey was born on November 14th.  That puts her under the zodiac sign, Scorpio, the Scorpion.
As a Scorpio born on November 14th, you may have some judgemental tendencies, but you are generally understanding and loving. You may worry more than others at times and make tiny dramas out of it. However, when confronted with a crisis, you appear calm and cool.  Often, reacting in a measured and confident manner. Your compassionate and sensitive character is matched by enormous resolve and tenacity. You are willing to go to great lengths to assist individuals you care about.  As a result, you occasionally come off as the parent in your social peer group. Nevertheless, you are tenacious in the pursuit of your loved ones' best interests.  This same tenacity is carried over to other facets of your life. When you face a challenge that you are passionate about, you will not stop working until the job is completed and your objectives are met.
Scorpios take for granted intuitive abilities that not everyone is blessed with. And, these individuals are recognized for often having psychic talents and healing skills. They are analytical thinkers who enjoy being in tune with nature. Scorpios are mostly practical and logical, but their determination borders on obstinate. On the other hand, they are sensitive individuals who will go out of their way to assist others. Scorpios are contemplative and refuse to conform to worldly standards dictated by others.  They quickly comprehend relationships at the most intimate level, despite the fact they have difficulty expressing their sentiments verbally.  As a result, they may appear aloof, even snobbish. Nonetheless, their close acquaintances are aware of how thoughtful and considerate they can be.
Laura Ramsey

 – 

Bits and Pieces
Where is Laura Ramsey now?
Laura currently resides in Los Angeles, CA, yet can be found exploring the furthest reaches of the globe from time to time. Highlights of Laura's career include, but are not limited to, Lords of Dogtown (2005), She's the Man (2006), The Ruins (2008), Mad Men (2007), and Somewhere (2010). (Source: imdb.com)
How does Laura Ramsey think other people would describe her?
When asked how people in her hometown would describe her during her debut on The Real Cancun, she grinned and said, "naughty."  (Source: en.wikipedia.com)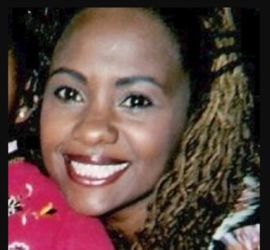 Karen Malina White was born on July 7, 1965.  She is a film, television, and voice actress from the United States. White is best known for her roles as Kaneesha Carter in the drama film Lean on Me (1989), Charmaine Brown on The Cosby Show (1990–1992), and its spin-off A Different World (1992–1993).  The actress also played Nicolette Vandross on Malcolm & Eddie (1996–2000), and Dijonay Jones on the Disney Channel animated comedy The Proud Family (2001–2005).
White was born and raised in the city of Philadelphia, Pennsylvania. She attended Philadelphia High School for the Creative and Performing Arts. After graduating from high school, White continued her education at Howard University, where she earned a Bachelor of Fine Arts degree and graduated with honors. During her senior year, White was crowned "Miss Howard University" and received her first acting role.