Who Is Eloise Mumford?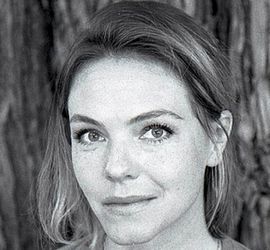 Eloise Mumford was born September 24, 1986.  She is an American actress who has appeared in television shows such as Lone Star, The River, The Right Stuff, and the Fifty Shades of Grey film series trilogy.
Mumford was born and raised in Olympia, Washington, as the middle child of Tom Mumford and Nancy Smith.  Eloise was home-schooled through fifth grade, then attended Nova Middle School after homeschooling. She later attended Annie Wright Schools in Tacoma, Washington, and Capital High School in Olympia. Anna is her older sister, while Kai is her younger brother. Mumford began acting in high school plays and at Olympia's Capital Playhouse after being inspired by a local production of South Pacific when she was seven years old.
She earned her bachelor's degree in art history from New York University's Tisch School of the Arts in 2009. She is also a graduate of the Atlantic Acting School. Mumford co-starred in director Maggie Kiley's well-received short film Some Boys Don't Leave (2009) with Jesse Eisenberg while in college. In the Broadway production of Speed the Plow, she was the understudy for Elisabeth Moss. (Source: en.wikipedia.org)
Eloise Mumford – Career Highlights
Lone Star (2010), Eloise Mumford plays Lindsay Holloway
A Texan con artist named Robert Allen (James Wolk) lives a double life. As Bob, he is married to Cat Thatcher (Adrianne Palicki) and living in Houston while working for his oil-tycoon father-in-law. Four hundred miles away in Midland, he is Robert with his girlfriend, Lindsey Holloway (Eloise Mumford).  The show features a clever premise, as well as solid writing, cunning plots, with plenty of possibilities for viewers to speculate on what may happen next. The leading man has the proper blend of charm and charisma to pull off the con, as well as the heart to regret it. Viewers are likely to be interested to see how he'll get himself out of this predicament. There were six episodes made. However, only two episodes were broadcast before the show was terminated.
The River (2012), Eloise Mumford plays Lina Landry
The River is a supernatural horror film shot in a documentary format that appears to be free of shaky camera effects. A team is dispatched to the most remote parts of Amazon in search of a lost adventure TV star. Evil magic, ghosts, and other paranormal beings are encountered throughout the search. They experience demonic possessions, plagues, a mysterious tribe of head hunters, and a shadowy group of natives that appear to be descendants of winged creatures.  The natives even have scars on their backs below their shoulder bones, indicating that their wings were taken off. After eight episodes, the show was discontinued. Netflix was in talks with ABC Studios regarding a possible second season of the show. They did, however, eventually pass. Lincoln Cole's (Joe Anderson) childhood friend Lena Landry is played by Eloise Mumford.
The Right Stuff (2020), Eloise Mumford plays Trudy Cooper
The Right Stuff is a look at the men who were part of NASA's first astronaut team. It's less of a technical study and more of a psychological look at the men and women who lived the story. Further, it provides an intriguing look at the accomplishments as well as the defects while exploring the politics and dynamics among the NASA team members.  Seven obsessive Mercury astronauts and their families are made into overnight celebrities. This is a competition that will either kill them or make them immortal.
While the technical side of the program is told in the 1983 film, this series focuses on the lives of astronauts' families.  It reveals behind-the-scenes issues and more of the backstories. In other words, The Right Stuff doesn't just look at the training and what it takes to be an astronaut. As a result, it depicts the imperfect, personal lives of the men, women, and families behind Nasa's first trip into space.  It shows what it was like for these men and families, preparing for such a significant historic event. Eloise Mumford plays Trudy Cooper, Astronaut Gordon Cooper's wife.
Eloise Mumford – Memorable Quotes
Acting as a career choice…
I started doing community theater when I was eight and always, in the back of my head, thought being an actor would be incredible, but knew it wasn't a very practical life choice. As I got older, I toyed around with the idea of being a doctor, or a high school math teacher, because I always really loved math, but at the same time, still had this burning passion to act. I think it's because I love the idea of getting more than one lifetime and that somehow, by being an actor and getting to inhabit other people's stories, you get to be a doctor; you get to be a nurse; you get to be a teacher. (Source: coveteur.com) – Eloise Mumford
The Right Stuff…
They were incredible heroes, it was one of the shining achievements of American ingenuity, but it came at a real cost to the personal lives of all the people involved. And there was a lot of bravery and a lot of risks and a lot of sacrifices involved. And so highlighting that part of it, at least showing it in conjunction with the glory of it all was what made it so exciting for me to be a part. (brieftake.com) – Eloise Mumford
What's next…
It feels really cool to be stepping into a time in my life in which I am able to portray more of a lived experience of what it means to be human. The older I get, the more that I feel my own life experience really helps me in greeting all of these new characters. And all of the things that I find heartbreaking and have found the strength to move through and all of the things that bring me joy and all of that, to bring that to a character and given the opportunity through the writing to really dive into somebody who is complex, it feels really wonderful. (Source: ibid) – Eloise Mumford
Personal: Eloise Mumford Net Worth & Zodiac
Eloise Mumford's net worth: is estimated at $2 million as of 2022. (Source: celebritynetworth.com)
Mumford was born on September 24th.  That puts her under the zodiac sign of Libra, the Balance.
Libras born on September 24th are vivacious, artistic, and opulent. They are more complicated than they appear while having a pleasant personality and subtle intelligence. Their professional accomplishments bring a lot of emotional transcendence.  However, personal relationships provide the majority of their happiness and much of their pain. Despite their charm, these individuals appear to prefer keeping a portion of their personalities hidden.  This may be due to fear that their friends would become critical in the future. September 24 natives' romantic lives can be chaotic. Even when they are completely enamored, they discover that true love is never easy. Establishing rules in a partnership is difficult for them.
If you were born on September 24th, you are known for your friendliness, diplomacy, and style. You flourish in groups because you always seem to know exactly what to say or do to bring the group together. Your warm and loving nature shines through.  Colleagues and friends admire your sense of style. As a result, your sense of personal style extends to your surroundings.  This is because you make a concerted effort to create an aesthetically beautiful environment for yourself and others.
Personal Questions – Bits and Pieces
Did Eloise Mumford play in any Hallmark movies?
Christmas with Holly – Dec. 9, 2012, Eloise Mumford and Sean Faris
Just in Time for Christmas – Dec. 5, 2015, Eloise Mumford and Michael Stahl-David
A Veteran's Christmas – Nov. 11, 2018, Eloise Mumford and Sean Faris
The Baker's Son – Jun. 12, 2021,  Eloise Mumford and Brad Daugherty
One December Night – Nov. 13, 2021, Eloise Mumford and Brett Dalton
(Source: qcapproved.com)
Is Eloise Mumford married to Sean Faris?
Eloise Mumford and Sean Faris would make a nice celebrity couple.  However, they are not married to each other. It's simply a rumor because the two have starred in two Hallmark movies together. Her Instagram account is similarly empty of wedding photos, implying that she is not married.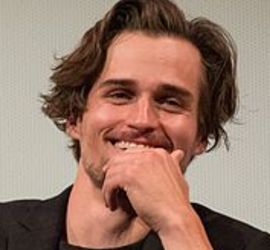 Jon-Michael Ecker was born March 16, 1983.  He is an actor from the United States. Ecker is best recognized for his roles as Aaron "Ari" Morales in Popland! (2011), Pablo Peralta in the telenovela Corazón valiente (2012-13), Nicolás "Nico" de la Vega in Gossip Girl: Acapulco (2013), Marlon Brando in the film Cantinflas (2014), and Raymundo "El Güero" Dávila in Queen of the South (2016-19) on the USA Network. He is the son of Guy Ecker, a Brazilian-born American actor. (Source: en.wikipedia.org)
Jon-Michael Ecker – Career Highlights
Narcos (2015-16), Jon-Michael Ecker plays The Lion
This Netflix series follows the rise and fall of Colombian drug lords as their influence grows.  Together, they earn billions of dollars providing cocaine to the United States.  Additionally, it depicts the DEA's efforts to bring them to justice and put them in prison. The story described is based on reality, but it is not totally accurate. Some of the personalities and events are purely fictitious. The story is told through the eyes of DEA agent Steve Murphy (Boyd Holbrook), who looks and acts the role. However, the activities of the agent are not the focus of the plot.