Who is Chris Owen?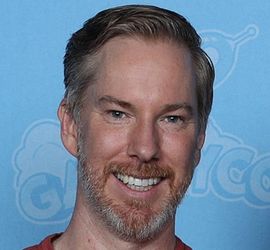 Chris Owen was born on September 25, 1980.  He is a photographer and actor from the United States. He is most known for playing Chuck Sherman, a.k.a. The Sherminator, in the American Pie film franchise, which includes American Pie (1999), American Pie 2 (2001), American Pie Presents: Band Camp (2005), and American Reunion (2012). Other than Eugene Levy, he is the only actor to appear in the entire franchise including the American Pie Presents: direct-to-video spin-off films.
Owen was born in Michigan but relocated to California as a child with his family. Chris also lived in Parkhead, Edinburgh, where he attended Stevenson College. Owen began acting at the age of ten, with his first recorded film credit in the French-Canadian film Le peloton d'exécution (1991). Following that, he appeared in a series of '90s films, including Major Payne (1995), Black Sheep (1996), Can't Hardly Wait (1998), She's All That (1999), October Sky (1999), and the film Angus (1995), the first of five with longtime friend and collaborator Charlie Talbert.
Owen featured in the popular comedy film American Pie in 1999 as Chuck Sherman.  The teenaged character boasts of being a "ladies man" and goes by the moniker "The Sherminator." Owen reprised this character in all of the sequels to the American Pie film franchise, including a direct-to-DVD spin-off titled American Pie Presents: Band Camp (2005). Owen has also acted in TV shows such as 7th Heaven, Monk, and The Mentalist, in addition to his roles in the American Pie and National Lampoon film franchises.
Chris Owen is a sushi waiter in 2013?
According to a 2014 New York Daily News article, Owen was seen working as a waiter at a sushi restaurant in Santa Monica, California. Owen claims in the piece that "Life does not always go the way you planned. I love acting, and this job lets me stay in the fight." Following the publication of that article, he appeared in two films, as well as a role on Criminal Minds.  (Source: en.wikipedia.org)
Chris Owen – Career Highlights
October Sky (1999), Chris Owen plays Quentin Wilson
October Sky is a true narrative of Homer H. Hickam Jr., a coal miner's son who was inspired by the launch of Sputnik 1 in 1957.  Homer pursues rocketry against his father's desires and later becomes a NASA engineer. Miss Riley (Laura Dern), plays a science teacher who tries to get her students enthusiastic about Sputnik.  But the only one who shows any interest is the class nerd, Quentin Wilson. Homer chooses to build a rocket after viewing Sputnik in the night sky. With the support of his two friends Roy Lee Cooke and Sherman O'Dell, as well as Miss Riley and Quentin Wilson (Chris Owen), they overcome the difficulties to achieve the unexpected. Chris Owen received a YoungStar Award nomination for Best Performance by a Young Actor in a Drama Film.
American Pie (1999), Chris Owen plays Chuck "Sherminator" Sherman
A bunch of high school classmates works really hard to advance to the next level with the ladies. When the lads discover that even the Shermanator scored, the four buddies (Jason Biggs, Chris Klein, Thomas Ian Nicholas, and Eddie Kaye Thomas) pledge to accomplish the same before they graduate from high school. With American Pie, a new age of teen comedies appeared in a fresh, but raunchy approach. The appeal comes from, the combination of personalities, their tale, their oath to each other, and their embarrassments in order to reach their goal(s). The most famous moment, of course, involves a specific pastry.  Nevertheless, there are numerous additional gross-out scenes ranging from somewhat amusing to hilarious. Even the incredible nerd "Sherminator" (Chris Owen) scores!
American Pie 2 (2001), Chris Owen reprises Chuck "Sherminator" Sherman
The four buddies (and Stifler) from the first film are a year into college.  During summer break, they decide to totally unwind and go to a beach house.  Once there, they plan on throwing an epic party to beat all parties.  Picking up one year after the events that transpired in the first film, American Pie 2 follows Jim, Kevin, Oz, Finch & Stifler as they regroup after their first year of college.  The goal is simple. To spend the summer together at a beach house, where they are looking forward to hosting the greatest summer party ever. But once again, things don't go according to plan.
The original film was a very funny, smart, and rather vulgar comedy that became a huge hit.  So, of course, another film was rushed into production.  And like so many sequels, this film is just a watered-down version of the first.  There are certainly some funny moments scattered throughout the film.  However, considering how good the first movie was there's simply no way the sequel can compete.
Chris Owen – Memorable Quotes
Making American Pie
Making it was awesome. Especially the first one. It was one of the most laidback sets. Everybody always talks about how great a set was and most of the time it's true, but some sets are not fun. I'm not going to say which ones, but there are definitely sets where it's work. The Pie films, especially the first one, nobody had any idea what we were making was going to be a movie that we're talking about right now and it's 2017. We had no idea. There was no ego and it was just a bunch of people having a good time. I remember Seann, who played Stifler, being nervous before a take because it was new. Making those films stayed consistent throughout all of it, it was a bunch of really good people having fun. (Source: scoop.previewsworld.com) – Chris Owen
Comedy vs drama
It's always whatever I'm doing I want to be doing the other thing. I'll admit it. Honestly, I think it happens to so many actors. If they're doing comedy they want to be doing drama and if they're doing drama they want to be doing comedy. I actually have a lot of fun doing drama. Especially when there's a little bit of action involved. For me, I get sucked into it, and a lot of times I get to play a bad guy, which is always fun. I actually do have more fun doing the drama stuff than the comedy stuff. I don't even consider myself a funny person. (Source: ibid) – Chris Owen
Horror films
I've always been imaginative, especially as a child. The fact that I just never really grew up, which definitely has some cons for my girlfriend [laughs], but acting-wise, definitely has some pros. In The Mist, my death scene is very long and very brutal. My character only has a couple of lines and then I die. In the audition they were having everyone do death scenes, so I had to mime. I had to full-on mime. In the room, you've got the casting person, camera set up the casting assistant is running the camera, they're just looking at the paper and looking up at you. So, it's not an immersive world at all. You just have to go for it. You have to put yourself in it. I did it. I was throwing myself into the wall and dropping to the ground and screaming. (Source: ibid) – Chris Owen
Personal: Net Worth and Zodiac
Chris Owen has an estimated net worth of less than $1 million as of 2021. (Source: celebritynetworth.com)
Owen was born on September 25th.  That puts him under the zodiac sign, Libra, the Balance.
Individuals born on September 25 have a strong sense of integrity and honor. These folks tend to be strongly focused with high expectations of themselves. They are opinionated and ethical.  Further, they are driven to achieve both worldly and spiritual achievement. However, these stylish, self-assured individuals have a tendency to brood. Individuals born on September 25 prefer a small, carefully chosen inner circle of friends. Although they are not prone to confiding in people, they are more inclined to express their emotions through nonverbal cues or behaviors. They are extremely romantic and are easily attracted to dangerous relationships.  This is because the allure of excitement is too much for them to resist.
Chris Owen –

Bits and Pieces
What happened to Chris Owen – why did he quit acting?
Owen was getting typecast into the same role.  In almost every movie, the character was pretty much the same person except for a few slight variations.  As a result, Owen was never able to break out of the teen stereotype and eventually found himself out of work.
What does Chris Owen do now?
In 2013, he was spotted working as a waiter at a restaurant called Sushi Roku, he eventually quit and is now working as a photographer. (Source: techiegames.com)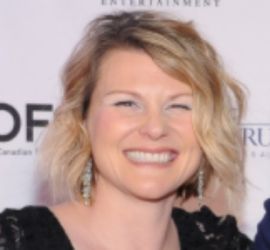 Jennifer Robertson was born on November 24, 1971.  She is a Canadian actress, comedian, and writer. She is most known for her role as Jocelyn Schitt in the CBC Emmy Award-winning sitcom Schitt's Creek (2015–2020).  Robertson was nominated for two Screen Actors Guild Awards (one of which she won) and four Canadian Screen Awards.
Robertson was born in Canada and raised in Vancouver, British Columbia.  She is the daughter of the Double Exposure veteran comedic teammates, Bob Robertson and Linda Cullen. Jennifer has a brother named Patrick.
The actress has also appeared in the CBC comedy series This Hour Has 22 Minutes (2003–2004), the CTV sketch comedy series Comedy Inc. (2003–2010), the Disney Channel fantasy film Twitches (2005), the Family Channel adolescent sitcom Wingin' It (2010–2012), and the Netflix series Ginny & Georgia (2021–present). (Source: en.wikipedia.org)