Who is Lisa Vidal?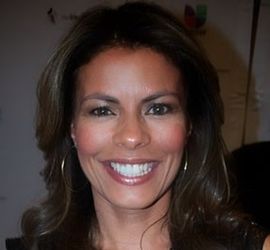 Lisa Vidal was born on June 13, 1965.  She is an American actress of Puerto Rican heritage.  She is probably best known for appearing in the Lifetime crime drama The Division (2001–2004) and the BET drama Being Mary Jane (2013–2019). Vidal has appeared in the short-lived shows High Incident (1996–97) and The Event (2010–11), as well as significant recurring parts on Third Watch (1999–2001) and ER (2001–04).
Life, Education, and Early Career
Lisa Vidal was born in Whitestone, Queens, New York.  She is the daughter of a secretary named Josie and a tax consultant named Manny Vidal. Vidal and her two sisters, Christina and Tanya, were born in Manhattan when her parents relocated from Puerto Rico. She has a brother named Christian as well. Vidal auditioned for and was accepted into Fiorello H. LaGuardia High School after finishing her elementary education. Vidal went on to work with La Familia Theater Company, with Raul Julia and Julia Roberts, after graduating. Vidal made her feature debut with a small role in Delivery Boys when she was 14 years old, after appearing in the stage series Oye Willie. She soon found herself working in television, with roles in sitcoms like The Cosby Show.
Lisa Vidal – Career Highlights
High Incident (1996-97), Lisa Vidal plays Officer Jessica Helgado
The story of High Incident takes place in the fictional Southern California town of El Camino. The focus of this show was on the drama rather than the action. This is not to say that there isn't enough action as there's quite a bit.  However, witnessing the police actually at work causes the audience to naturally become emotionally invested with the characters. Of course, police are not always likable – on the show as in real life. Nevertheless, the series provides some of the most realistic depictions of what police officers encounter on a daily basis. From the most innocuous to the most life-threatening calls. It also looks at their personal interactions outside of work. The acting is superb. In 1996, Lisa Vidal was nominated for an ALMA Award for her depiction of Officer Jessica Helgado.
Third Watch (1999-2001), Lisa Vidal plays Dr. Sara Morales
The show itself provides a wonderful insight into the daily life of paramedics and police officers.  This includes the challenges they face on the job and how it impacts their personal lives. Most TV presentations focus on the personal side.  However, this one focuses on their regular tasks, demonstrating how they save lives on a daily basis. Third Watch is regarded as superior to ER by many viewers. For starters, there is far more variety. The cast of the show comprises firefighters, cops, paramedics, and an ER doctor. Basically, anyone for whom you would ring 911 in an emergency. Dr. Morales (Lisa Vidal) is unmistakably serious. She's the one who takes the audience back to the ER for a wake-up call and a reality check.
The Division (2001-04), Lisa Vidal plays Inspector Magda Ramirez
The show's premice are about the problems and exploits of five female cops in San Francisco. It features excellent drama and dialogue. As a result, it depicts everything that happens in the real world of policing. And, being a Lifetime show, it concentrates on female cops. This series gave Lifetime the highest launch ratings in its history, easily entering the top 15 in Nelsen's Ratings. Each performer does an excellent job of bringing complex characters to life. Lisa Vidal portrays a distinctly different persona from her prior roles. As a matter of fact, Vidal received an ALMA Award nomination in 2002 and an Imagen Award nomination in 2004.
The Event (2010-11), Lisa Vidal plays Christina Martinez
Sean Walker is a typical person until he is embroiled in an investigation into his fiancee's disappearance. What he doesn't comprehend is that the investigation is exposing a major cover-up of a global conspiracy. Within each episode, multiple mini-stories are taking place.  However, all of these separate storylines contribute to the main plot.  The roles are convincingly portrayed by a diverse cast of individuals. It's unusual for a major network, such as NBC, to take a chance on a science fiction-based show. Nevertheless, there's a lot going on, a lot of action, a wonderful plot, and a lot of turns. The show has received mixed reviews. However, if given a chance, it has a lot of entertaining aspects and a lot of virtues. The acting is excellent. In 2011, Lisa Vidal was nominated for an Imagen Award for her depiction of Christina Martinez.
Lisa Vidal – Memorable Quotes
Turning 50
Turning 50 came with some challenges that were more physical than anything. So far in my 50's, I've survived breast cancer, gone through a double mastectomy, and experienced major hormonal changes. Not fun! And yet, it makes me the more grateful – I beat cancer. I'm healthy, have this new lease on life and I want to live it to the fullest. I've been gifted a second chance and I'm embracing growing older gracefully. Becoming wiser and more aware of who I am as a woman, a mother, a Latina, a wife, an actress performer, and just an all-around person. 
I've been through a lot in my lifetime, many tough things, that could've taken me down but my faith keeps me strong, hopeful, and excited for life. I love people! I feel like we are all just trying to live our best life. Working to keep it together through the difficult moments, I have compassion and appreciation for that. I try to live in gratitude for all my opportunities and blessings. It actually keeps me happy and dancing! – (Source: awakened-woman.com) – Lisa Vidal
Advice to other women
I think beauty comes from the inside. It is key to care for our internal well-being before worrying about the external. Be kind to yourself. Women carry a lot on their plate, multitasking countless priorities. Being sympathetic, compassionate, and considerate towards one another is important. Helping each other, as women, is something we should always do. There are also things we can do for ourselves, such as staying away from people who are negative towards us. Sometimes, you encounter individuals that don't want to see you win – that is their problem.  Let's celebrate ourselves and one another whenever possible, leading with mutual kindness. Words have an impact, if you have nothing nice to say then don't say anything at all. Use your words to build each other up otherwise, they aren't worth anything. (Source: ibid) – Lisa Vidal
Personal: Net Worth and Zodiac
Lisa Vidal has an estimated net worth anywhere from $1-20 million as of 2021. (Source: networthlist.org & mycelebritybio.com)
Vidal was born on June 13th.  That puts her under the zodiac sign, Gemini – The Twins.
As a Gemini born on June 13th, you love to dive headfirst into new projects.  Clearly, you prefer movement to stagnation, no of how comfy the latter may seem. You communicate extremely well, but show tact and frequently wait for the proper moment to broach certain topics. But, be careful that your emotions may occasionally interfere, but this simply adds to your endearing nature. Your strongest abilities are in the social realm. Invariably, you are both excited and interested in what is going on around you.  Never alone, you feel most alive when you can engage with others. Others consider wit to be a skill.  However, you tend to display it as a spontaneous occurrence. Your natural ability to give meaningful insight in the heat of the moment impresses and influences people.
In general, you are quick to learn new things.  Also, polite and tactful with great command of the language you choose. Geminis are frequently spontaneous, always fermenting a new idea and eager to show it off. When your emotional needs are addressed,  you tend to reciprocate being warm-hearted and charitable to your peers. Also, those born under this sign are gregarious, motivated, and constantly looking to broaden their horizons.
Lisa Vidal –

Bits and Pieces
Is Lisa Vidal Puerto Rican?
Lisa is a strikingly beautiful and seasoned actress of Puerto Rican descent. The New York City native Vidal began acting in Repertory Theater at age 14.  She was cast the following year in the PBS series "Oye Willie".  As a result, this jump-started a long and varied acting career.  She most often plays grounded professionals balancing work and family. (Source: abc.com)
Is Lisa Vidal Married?
Vidal has been married to real estate agent Jay Cohen since 1990. (Source: en.wikipedia.org)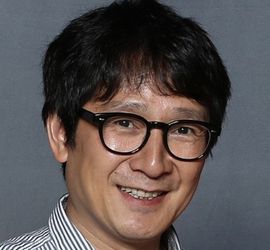 Ke Huy Quan (Jonathan Luke Ke Huy Quan) is an American actor and stunt coordinator.  He is best remembered for his cinematic roles as Data in The Goonies (1985) and Indiana Jones' sidekick Short Round in Indiana Jones and the Temple of Doom (1984). In addition, from 1990 to 1991, he co-starred as Jasper Kwong in the television sitcom Head of the Class.
Quan was born on August 20, 1971, in Saigon, South Vietnam which is modern-day Ho Chi Minh City.  His parents are Vietnamese with Chinese ancestry. When the Army of the Republic of Vietnam was defeated at the Fall of Saigon, he was forced to flee his homeland. His family was granted political asylum and fled to the United States as refugees. Quan speaks Cantonese, Mandarin, and English. He has eight siblings and is of Han Chinese (Hoa) heritage. Quan went to Mount Gleason Jr. High School in Tujunga, California, and Alhambra High School in Alhambra, California. He attended the University of Southern California School of Cinematic Arts after graduating from high school. He went on to study at the University of Manchester in the United Kingdom. (Source: en.wikipedia.org)