Who is Bree Turner?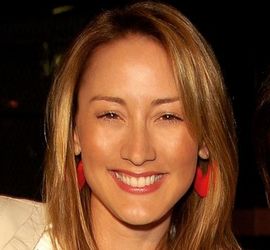 Bree Turner was born on March 10, 1977, in Palo Alto, California, but grew up across the bay in Alamo. She is an American actress and dancer best known for her roles on Grimm (2012-17) as Rosalee Calvert, and on Law & Order SVU (2019-20) as  Granya Marcil.
Turner's father is Kevin Turner, a former NFL linebacker who played for the New York Giants, Washington Redskins, Seattle Seahawks, and Cleveland Browns. Bree graduated from Monte Vista High School in Danville, California, in 1995, where she was named 1994 Homecoming Queen. She subsequently went on to study at King's College London and the University of California, Los Angeles.
Turner made her acting debut with a speaking role in Deuce Bigalow: Male Gigolo (1999). She was cast in MTV's late-night anthology series Undressed the same year. She has appeared in TV commercials for Gap's Khaki Country and Khaki-a-go-go campaigns, as well as Dr. Pepper.
Dancing
Turner worked as a background dancer in films such as The Big Lebowski (1998), She's All That (1999), and Austin Powers: The Spy Who Shagged Me (1999).
Film Roles
-Bree appeared on the big screen in The Wedding Planner (2001), Joe Dirt (2001), American Pie 2 (2001), and Bring It On Again (2004) in a leading role as the head cheerleader. Turner has also appeared in independent films including a musical & romantic drama called True Vinyl (2004), and a wrestling drama called Backyard Dogs (2000).
Television Roles
Turner has appeared in several television shows, including recurring roles on the UPN sitcom Moesha (2000-01), the ABC sitcom Spin City (2002), the CBS drama Cold Case (2003), the UPN drama Sex, Love & Secrets (2005), and the pilot episode ("Incident On and Off a Mountain Road") of Showtime's horror/thriller series Masters of Horror (2005). Turner wrapped up her sixth season as Rosalee Calvert on the NBC drama series Grimm in 2017. The character was a recurrent one in season one, but it was promoted to the main cast in season two.
Stage & Theater
Turner has also performed on stage, most recently as Ivy in The Pages of My Diary I'd Rather Not Read at the Hudson Mainstage Theater in Los Angeles in January 2003. (Source: en.wikipedia.com)
Bree Turner – Career Highlights
Bring it on Again (2004), Bree Turner plays Tina Hammersmith
Whittier Smith (Anne Judson-Yager) is a new student at California State College who is nervous about trying out for the championship cheerleader squad. Tina (Bree Turner) is the head cheerleader and ruthless commander. Tina proves to be a complete tyrant, dictating not just what they must do when in uniform, but also in their private life. The picture was not well-reviewed by critics. But it wasn't all that horrible as it capitalizes on the success of the first picture. However, like most sequels, it falls short of the original. Don't be fooled by the title.  Aside from cheerleading, this film has little in common with the original. Having said that, this film is a lot of fun. It's more akin to Animal House and Revenge of the Nerds than to the original version of Bring It On.
Grimm (2012-17), Bree Turner plays Rosalee Calvert
The series is loosely based on the Grimm Brothers' Fairy Tales.  However, we are encouraged to assume that the fairy tales are depictions of real creatures upon which the Grimm brothers based their original tales. Most humans are unable to see these animals, known as Wesens, but the descendants of the Grimm brothers are able to. Detective Burkhart, the main character, is a descendant of the Grimms.  As a result, he has the ability to perceive the Wesens who hide among us. The show follows the conventional pattern of an actual crime drama.  But, its concentration is on instances involving fairy-tale characters. The underlying concept is that fantasy stories are based on or inspired by reality, and the famous Brothers Grimm were monster slayers. Rosalee (Bree Turner) plays a female Wesen who is sympathetic to humans.  She is charming and well-versed in unusual treatments, medications, and magical potions.
Law & Order SVU (2019-20), Bree Turner plays Granya Marcil
This long-running television program follows the stories of two distinct but equally important teams. The primary team is the police force in charge of investigating crimes carried out by the Special Victims Unit. The secondary team is the public prosecutor's office and the subsequent prosecution describing the judicial system including judges, juries, solicitors, and prosecutors. The series dives into the more sinister crimes, exposing the dark underbelly of the New York underworld. It follows crimes that are often adapted from current front pages and headlines.  In the episode Can't Be Held Accountable, Bree Turner plays Granya Marcil.
Bree Turner – Memorable Quotes
Choosing acting over dancing
I grew up as a dancer. Started dancing at age 5 and that was my whole entire life and I actually came to Los Angeles to go to UCLA, but I was also fortunate to get a dance agent and I actually worked as a dancer before I was an actress in film and television. So that really opened up the idea of having acting be a career choice. But it was always about performing and fantasy and entertainment for me ever since I was little, quite honestly.  Having a life outside of it is the only way to survive it. (Source: threeifbyspace.net) – Bree Turner
Family vs Career
You have to singularly focus, especially in the beginning of your career. But to be a good actor you have to have lived the life you know – that's how to bring depth to your roles, is the life that you yourself have lived in and you can you know infuse into stories and experiences and use your imagination from a lot of your own life. It's not a coincidence that once I started having children that I started working even more, because I think I am so wholly satisfied as a person and as a mom and as a wife first, and acting is just gravy. (Source: ibid) – Bree Turner
Rosalee
Rosalee is such a strong character.  I think it doesn't necessarily have to be straightforward. As most things in our show aren't and usually they're filled with twists and turns and complications.  What I love about what we do on our show is we take these magical worlds, these two creatures, these two Wesen having real-life problems and just because they're not wholly human, and they live in this kind of magical world, doesn't mean that they don't deal with the same kind of stuff that regular people deal with. (Source: ibid) – Bree Turner
Personal: Net Worth and Zodiac
Bree Turner has an estimated net worth anywhere from $1-3 million as of 2021. (Source: celebritynetworth.com)
Turner was born on March 10th.  That puts her under the zodiac sign, Pisces – The Fish.
A Pisces born on March 10 has a strong personality – with ATTITUDE!. Clearly, they know how to draw attention to themselves and usually manage to keep it on them for as long as they want. However, although they have a flirtatious, semi-serious demeanor, there is a lot of roughness beneath the surface. As a result, they are capable of taking care of themselves and will never allow anyone to take advantage of them. Nevertheless, people born on this date have difficulty identifying their true friends.
They exude a powerful aura that entices others to revel in its radiance. While they are flattered by the attention, they have reservations about it. Their romances are also influenced in the same way. Therefore, they must believe that a partner finds them attractive for who they truly are. As a Pisces, their emotional side plays a significant impact in making decisions. Temperamental and independent, they want to project a strong image.  However, they are easily swayed by anything their partner desires if they know how to ask.
A Pisces born on March 10th is sincere and direct and rarely wastes time by dancing around any subject.  However, it is no secret…they really DO love to dance.
Bree Turner –

Bits and Pieces
Bree Turner – Who is her Father?
Turner's father, Kevin Turner is a former NFL linebacker for the New York Giants, Washington Redskins, Seattle Seahawks, and Cleveland Browns. Three of Bree's brothers played college football. Turner herself ran track and field for one year.  (Source: usatoday.com)
Is Bree Turner Married?
Personal life. In 2008, Turner married orthopedic surgeon Justin Saliman at the Casa Del Mar hotel in Santa Monica, California. According to imdb.com, The couple divorced in 2018. (Source: en.wikipedia.org & imdb.com)
Does Bree Turner have children?
Bree has two children, a daughter, Stella Jean Saliman, and a son, Dean Saliman. (Source: ibid)
Did Bree Turner have a baby while filming Grimm?
While several Grimm stars have been pregnant while filming the show, each was handled differently in terms of production. When Bree Turner, who stars as Rosalee on the show, was pregnant during the second season of the show, she simply wasn't filmed as much. (Source: screenrant.com)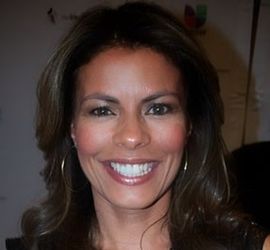 Lisa Vidal was born on June 13, 1965.  She is an American actress of Puerto Rican heritage.  She is probably best known for appearing in the Lifetime crime drama The Division (2001–2004) and the BET drama Being Mary Jane (2013–2019). Vidal has appeared in the short-lived shows High Incident (1996–97) and The Event (2010–11), as well as significant recurring parts on Third Watch (1999–2001) and ER (2001–04).
Life, Education, and Early Career
Lisa Vidal was born in Whitestone, Queens, New York.  She is the daughter of a secretary named Josie and a tax consultant named Manny Vidal. Vidal and her two sisters, Christina and Tanya, were born in Manhattan when her parents relocated from Puerto Rico. She has a brother named Christian as well. Vidal auditioned for and was accepted into Fiorello H. LaGuardia High School after finishing her elementary education. Vidal went on to work with La Familia Theater Company, with Raul Julia and Julia Roberts, after graduating. Vidal made her feature debut with a small role in Delivery Boys when she was 14 years old, after appearing in the stage series Oye Willie. She soon found herself working in television, with roles in sitcoms like The Cosby Show.