Who Is Clark Duke?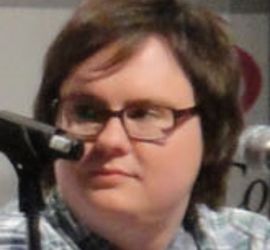 Clark Duke was born on May 5, 1985.  He is an American actor, comedian, writer, and director.  Duke has starred in films such as Kick-Ass, Sex Drive, and Hot Tub Time Machine.  He also appears in television programs such as The Office, Greek, and Two and a Half Men. Duke is well renowned for his portrayal as Ron Shack in the film I'm Dying Up Here. Duke was born to Angela and Ronnie Duke in Arkansas and was brought up as a Baptist. For his work on Hearts Afire, he was nominated for a Young Artist Award in 1992 for the category Outstanding Actor Under Ten in a Television Series.
Duke's first co-starring cinematic role was in Sex Drive (2008).  Next, he co-starred with Eddie Murphy, in the film A Thousand Words. The film was completed in 2008 but not released until 2012. He starred in Kick-Ass (2010) alongside Aaron Taylor-Johnson and Nicolas Cage, and in Hot Tub Time Machine (2010) as Jacob, the nephew of Adam Yates (John Cusack). In the 2013 animated feature The Croods, he also voiced Thunk. He made a cameo appearance in Kid Cudi's music video "Erase Me" in 2010. In the ninth and last season of the American version of The Office, he played Clark Green. In August 2013, he reprised his role from Kick-Ass in the sequel Kick-Ass 2.
As a screenwriter and director, Duke made his feature film debut with Arkansas (2020).  The film is about two buddies who live in Arkansas and work for a Chicago-based drug lord they have never met. The title snd setting is in the state where Duke grew up – Arkansas.  (Source: en.wikipedia.org)
Clark Duke – Career Highlights
Hot Tub Time Machine (2010), Clark Duke plays Jacob
Three forty-something pals, John Cusack, Craig Robinson, and Rob Corddry, have their lives turn out differently than they imagined. They decide to return to a ski resort to relive nicer days.  This time, they bring Cusack's nephew Jacob (Clark Duke), with them. A malfunctioning time machine transports them all to 1986.  They must relive a fateful night – but not change anything in order to ensure the birth of their nephew. A glance in the mirror reveals the three older men to be in the bodies of their younger selves, while Jacob's reflection flickers. With their knowledge of time travel movies, they decide to try to do exactly what they did previously.  Their goal is to successfully return while protecting Jacob's future self. It won't be simple, though, because there are many things they don't want to repeat. The film has its amusing and perceptive moments…
A Thousand Words (2010), Clark Duke plays Aaron Wiseberger
Jack McCall (Eddie Murphy) is a literary agent.  He spins his words to secure book agreements for his clients, even if it means stretching the truth. Dr. Sinja (Cliff Curtis), a New Age self-help guru, sees through his deception and offers him a book deal. Later that night, a Bodhi Tree appears on Jack's lawn by itself. Jack quickly discovers that a leaf falls off the tree for every word he speaks. The tree will die when it runs out of leaves, and so will Jack. Will he attain enlightenment or will his career and personal lives collapse and burn? Jack has a lot of difficulties to work on, including his marriage, being a decent father, and spinning the truth to advance his career. Worse still, Ruby Dee, his mother, has Alzheimer's and lives at a nursing facility. Aaron Wiseburger, Jack's assistant, is played superbly by Clark Duke.
Arkansas (2020), Clark Duke plays Swin Horn – Writer, Director, Producer
Arkansas is a crime thriller directed by Clark Duke in his directorial debut.  The story is based on a script he co-wrote with Andrew Boonkrong. Kyle (Liam Hemsworth) and Swin (Clark Duke) are footsoldiers in an Arkansas-based drug empire.  The two are attempting to work their way up the ladder for a drug kingpin dubbed Frog.  However, Kyle and Swin have never actually seen the man they work for.
Arkansas is a maze of would-be thugs, seasoned bosses, naïve females, and few outsiders. It's a closed society where drugs are moved while operatives figure out who the boss is and who will survive. It has a strong cast that aids in moving things along and filling in the gaps. Because there is so much going on in the picture, it never really lags or loses its pace. Clark Duke's debut film, Arkansas, is a great first effort. It will be intriguing to see what Duke's next initiative will be.
Clark Duke – Memorable Quotes
Why Arkansas…
I read the book like I said when it came out about 10 years ago and I immediately bought the rights to it. So, I knew I had to do something with it because… I'm from Arkansas, the book is set in my hometown, and my grandfather was a tertiary Dixie Mafia character, so I'd always wanted to write something about him in that world, but I could never figure out what the angle was. So when I read the book, I was just, "Oh, this it. This thematically is covering what I want to do." And I love the dialogue so much and it's a really cool, eloquent structure too. (Source: uproxx.com) – Clark Duke
Being a Child Actor…
My mom had a childhood friend in LA that was working as an actress that we came and visited when I was five. Her manager saw me and was like, "Oh, we've got to send him out on an audition." He sent me to a commercial audition and I booked it. I did all these commercials. I ended up on a sitcom called Hearts Afire with Billy Bob, actually, and John Ritter. And that ran for three years. But then after that was over, and I'm, I think 10 or 11 years old, we just moved back to Arkansas. So other than that weird sojourn between the age of five and 10 in LA, I spent the rest of my childhood in Arkansas. I went to middle school and high school all in Arkansas and then moved back to LA for college. (Source: ibid) – Clark Duke
What's next?…
It was a great experience. Directing is all I've ever wanted to do. I've got two or three scripts ready to go. I don't have anything set up yet because of this bizarre time period we're all experiencing together. But hopefully, by the end of the year, we can get something set up. But I certainly want to keep directing. (Source: comingsoon.net) – Clark Duke
Personal: Clark Duke Net Worth & Zodiac
Clark Duke has an estimated net worth of $4 million as of 2022. (Source: celebritynetworth.com)
Clark was born on May 5th.  That puts him under the zodiac sign of Taurus, the Bull.
A Taurus born on May 5 is outgoing, inventive, and not afraid to speak their mind. They are quite communicative, and their energetic demeanor is their signature. They're also good listeners and despite their reputation for controlling the conversation.  Also, they're better at keeping secrets than most others. Individuals born on May 5 are friendly and sociable.  They have a knack for making their friends feel important in their lives. However, they might be fickle when it comes to romance. They have a proclivity for falling in and out of love rapidly. Frequently, this is based on intellectual affinity rather than romantic compatibility. But don't worry, they can have a successful marriage with a partner if there is enough intellectual chemistry between them.
Personal Questions – Bits and Pieces
Are Clark Duke and Chandler Duke related?
Acting talent is certainly passed down through the Duke family. Chandler is Clark's brother.  He is also an actor and screenwriter who graduated from Loyola Marymount University with a degree in screenwriting. In Clark's film Arkansas, Chandler portrays the character of Nick. (Source: tvovermind.com)
Does Clark Duke do voice acting too?
Most people are familiar with Clark's live-action work, but he's also a skilled voice actor. From 2008 until 2020, he voiced various characters on the popular cartoon series Robot Chicken. In the film The Croods: A New Age, he is the voice of Thunk. (Source: ibid)
Did Clark Duke almost quit acting?
Despite the fact that Clark enjoys what he does, he reached a stage in his career when he considered calling it quits. He told The Hollywood Reporter, "I've done one thing over and over, and that happens to a lot of people, not just me. If you do one thing, you usually get put on those casting lists to do that same thing again. To be honest, I got to a point where I was really burned out with acting in general. I was just really tired of the kind of stuff I get offered and get to read for."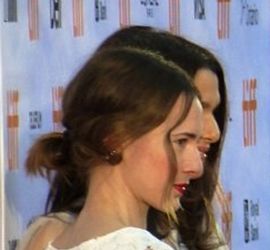 Caren Pistorius is a South African-New Zealand actress who was born in South Africa, in 1990. She has three older brothers and sisters. She is most recognized for her appearance in the 2015 film Slow West, in which she played Rose. Pistorius was born and reared in the South African city of Rustenburg. When she was 12, her family moved to Auckland, New Zealand. She was a theatre student in high school and went on to study at Auckland University of Technology, majoring in animation and illustration.
The actress temporarily returned to theatre after graduation before moving on to television and film. For her work in Australia, Caren was nominated for the Graham Kennedy Award and a Logie Award in 2014. Her worldwide feature film debut came in John Mclean's Slow West (2015), in which she co-stars with Michael Fassbender and Kodi Smith-McPhee. (Source: en.wikipedia.org)