Who Is Callie Thorne?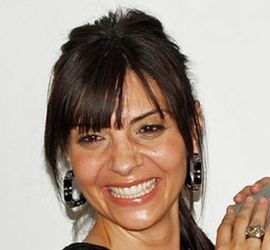 Callie Thorne is an American actress.  She was born on November 20, 1969 in Boston, MA. Callie is best known for playing Dr. Dani Santino on the USA Network series Necessary Roughness and Sheila Keefe on the FX series Rescue Me. She played recurring roles as Elena McNulty on the HBO series The Wire, Sasha Broussard on NCIS: New Orleans, and Nancy Santiani on The Mysteries of Laura. She is also known for past work such as her roles on Homicide: Life on the Street as Detective Laura Ballard, a role she held for two seasons, and the movie Homicide: The Movie.
Thorne has made guest appearances on television series such as ER (2005–2006), Law & Order: Criminal Intent (2004), Law & Order: Special Victims Unit (2003–2019), The Wire (2002–2008), Prison Break (2006), Royal Pains (2009), White Collar (2009), Burn Notice (2009–2010), Californication (2011), and Elementary (2012) among others.
Thorne has also worked on stage, alongside Cynthia Nixon in the off-Broadway drama The Country Club (1999). She also starred alongside Eric Bogosian and Sam Rockwell in Philip Seymour Hoffman's The Last Days of Judas Iscariot (2005). Next, she portrays Emme Haladjian in TNT's upcoming horror series Breed. (Source: en.wikipedia.org)
Callie Thorne – Career Highlights
Homicide: Life on the Street (1997-99), Callie Thorne plays Laura Ballard
The action centers on a group of Baltimore homicide investigators as they go about their work of finding killers on a daily basis. Unlike most other homicide detective shows as it doesn't follow the typical drama that most others in the genre do.  This series spends a lot of time studying the investigators' personal problems, attitudes, beliefs, personalities, and so on, with little actual detective work on display. There are no high-speed chases, no shocking love relationships, no extended action scenes, and no random bits of obsessive trivia. Experts claim Homicide is the closest that fiction can actually come to reality. The characters, who are not played by the usual flashy celebs, appear and act like regular working joes who are dedicated to their dreary jobs. Laura Ballard (Callie Thorne) works as a homicide detective for the Baltimore Police Department.
The Wire (2002-08), Callie Thorne plays Elena McNulty
Baltimore's streets serve as a microcosm of the United States' drug war and urban deterioration in general. Not only through the eyes of a few cops and drug lords, but also through the eyes of the people who shape and occupy their world.  This includes politicians, the media, drug users, and ordinary residents. At first glance, this may appear to be just another cop show, but it is far more than that.  Not only does it show both sides of crime, which is unusual, but it also shows how that crime pervades the City of Baltimore.  Even politicians want the statistics massaged to make it appear as if they are doing something about the ever-present crime.  However, they refuse to provide the money to do something truly useful.  For example, in schools, children are being taught how to pass the tests.
But they aren't learning anything that will help them avoid a life involving the drug trade and prison.  If nothing changes, that is exactly where they appear to be destined.  The political system is merely a ladder.  Ambitious individuals are solely seeking to climb into higher power and keep it once they arrive. One intriguing aspect is that nothing ever comes to an end. Characters that are imprisoned in one season are followed into the next season as well. Cops who leave their jobs are tracked down and placed in other employment. It's as though the show's breadth just keeps expanding, producing new roots that reach into other territories. Elena McNulty (Callie Thorne) is Detective James McNulty's estranged ex-wife.
Rescue Me (2004-11), Callie Thorne plays Sheila Keefe
Rescue Me is perhaps the best fictional description of what it's like to be a fireman on a day-to-day basis.  At least, as far as movies or TV series go. The series follows Tom Gavin (Denis Leary) and his band of New York firefighters in both their personal and professional lives.  The series interweaves gloriously raunchy dialogue with heartfelt drama.  This is particularly apparent as Tom deals with his ex-wife dating other men and his teenage daughter getting herself into all kinds of trouble. As a result, there are a plethora of narratives involving many colorful individuals. Tommy can lie, deceive, and commit other heinous acts, but he'll climb a ten-story ladder into a burning building to save a child. Sheila Keefe (Callie Thorne) is Tommy Gavin's lover and Jimmy Keefe's widow.
Necessary Roughness (2011-13), Callie Thorne plays Dr. Danielle Santino
Dr. Dani Santino (Callie Thorne) is a trained psychologist with problems of her own to deal with.  She is a single suburban mom trying to put her life back together. While getting divorced from her cheating husband, she is contacted by a professional football team.  It appears the team's star receiver, TK, (Mehcad Brooks) has performance issues and needs some serious counseling. So, Dr. Dani takes the job as the team therapist to make ends meet. Other sports, musicians, politicians, and people in the spotlight rapidly become interested in her. Surprisingly, it is Dr. Dani's personal life that keeps viewers interested in the stories. Callie Thorne is impressive and inspiring. She's a tough-as-nails psychotherapist who genuinely cares about people and their issues. As an added benefit, the show provides many behind-the-scenes glimpses into what it's like to manage a professional football team.
Callie Thorne – Memorable Quotes
Falling for David Duchovny…
So what could have been really nerve-wracking and sweat-inducing — and not the sexy sweat — was really liberating. David Duchovny is so talented that he could basically have chemistry with a brick wall because he's so sexy and so good at what he does. I hopefully rose to the occasion, and it's going to be a sexy and funny scene. (Source: parade.com) – Callie Thorne
The final wrap on Rescue Me…
It was very bittersweet. We shot seasons six and seven together so we were not really acknowledging that we were coming up to the end of everything until the last day when we were shooting a really huge, pivotal scene with most of the cast. All of a sudden you saw the light go on, the switch went off when we started hearing, 'This is a series wrap.' It just got more and more depressing as the day went on. (Source: ibid) – Callie Thorne
Where Dr. Dani gets her strength in Necessary Roughness…
Because a lot of what I bring to the character myself is a lot of my own mother. I grew up with a single mother, so there's a lot of tone and behavior that I think of in terms of my own mom as well as the woman that the show is based on [Dr. Donna]. The character is based on a very strong woman. I've always said: she's this force to be reckoned with. (Source: thewatchtower.org) – Callie Thorne
Personal: Callie Thorne Net Worth & Zodiac
Callie Thorne has an estimated net worth of $6 million as of 2022. (Source: celebritynetworth.com)
Callie was born on November 20th.  That puts her under the zodiac sign of Scorpio, the Scorpion.
If you were born on November 20th – your friends and family know you for your strong will and nurturing nature. You put your heart and soul into whatever you do, especially when you believe a challenge is important. You have a keen sense of detail and are extremely perceptive. Nothing in your surroundings is safe from your inspection. At the same time, you have a reputation for being a principled individual. Your activities are honorable, and they are meant to benefit your community. Similarly, you will put a lot of effort into assisting others, which explains why you often put your own needs aside for the sake of others. These characteristics make you a treasured friend and a much-desired companion.  Impulsive is not a word to describe you.  You just don't do things on the spur of the moment.
Personal Questions – Bits and Pieces
What is Callie Thorne doing now?
She is set to portray Emme Haladjian in TNT's upcoming horror series Breed. Thorne portrayed Captain Nancy Santiani on the NBC police procedural drama The Mysteries of Laura. She left the series in 2016. (Source: en.wikipedia.org)
What nationality is Callie Thorne?  What is Callie's real name?
Callie Thorn is an American actress born in Boston, Massachusetts.  Her given name is Calliope "Callie" Thorne.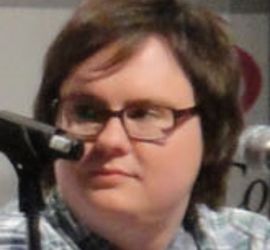 Clark Duke was born on May 5, 1985.  He is an American actor, comedian, writer, and director.  Duke has starred in films such as Kick-Ass, Sex Drive, and Hot Tub Time Machine.  He also appears in television programs such as The Office, Greek, and Two and a Half Men. Duke is well renowned for his portrayal as Ron Shack in the film I'm Dying Up Here. Duke was born to Angela and Ronnie Duke in Arkansas and was brought up as a Baptist. For his work on Hearts Afire, he was nominated for a Young Artist Award in 1992 for the category Outstanding Actor Under Ten in a Television Series.
Duke's first co-starring cinematic role was in Sex Drive (2008).  Next, he co-starred with Eddie Murphy, in the film A Thousand Words. The film was completed in 2008 but not released until 2012. He starred in Kick-Ass (2010) alongside Aaron Taylor-Johnson and Nicolas Cage, and in Hot Tub Time Machine (2010) as Jacob, the nephew of Adam Yates (John Cusack). In the 2013 animated feature The Croods, he also voiced Thunk. He made a cameo appearance in Kid Cudi's music video "Erase Me" in 2010. In the ninth and last season of the American version of The Office, he played Clark Green. In August 2013, he reprised his role from Kick-Ass in the sequel Kick-Ass 2.
As a screenwriter and director, Duke made his feature film debut with Arkansas (2020).  The film is about two buddies who live in Arkansas and work for a Chicago-based drug lord they have never met. The title snd setting is in the state where Duke grew up – Arkansas.  (Source: en.wikipedia.org)