Who Is Jay Ryan?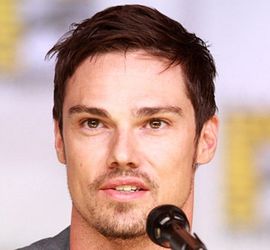 Jay Ryan is a New Zealand actor born on August 29, 1981. He is best known for his roles as Jack Scully in the Australian soap opera Neighbours, Kevin in the New Zealand comedy-drama Go Girls, Mark Mitcham in the internationally produced New Zealand television series Top of the Lake, Vincent Keller in the American television series Beauty & the Beast, and Detective Ben Wesley in the Canadian television series Mary Kills People.  Ryan made his feature film debut in It Chapter Two, in which he played adult Ben Hanscom.  The film is a sequel to the 2017 horror thriller It, based on the 1986 novel by Stephen King of the same name.
Jay Ryan is a New Zealander born in Auckland. In the television series Being Eve (2002), he played Sam Hooper. Next, Ryan played Jack Scully on the Australian TV show Neighbours (2002-05). He played Able Seaman Billy "Spider" Webb on the Australian series Sea Patrol (2007-09). Jay Ryan next played Kevin in the television series Go Girls (2009-12). He played Vincent Keller on the Canadian TV series Beauty and the Beast (2012-16). From 2017 until 2019, Ryan played Ben Wesley on the TV show Mary Kills People. The actor received a Fright Meter Award in 2019 for his portrayal of Ben Hanscom in the feature film It Chapter Two.  (Source: en.wikipedia.org)
Jay Ryan – Career Highlights
Neighbours (2002-05), Jay Ryan plays Jack Scully
The series, Neighbours, follows the residents of Ramsay Street, as they go about their daily lives.  Ramsay Street is a residential cul-de-sac in Erinsborough, a fictional Melbourne suburb. The true cul-de-sac that doubles for Ramsay Street is Pin Oak Court in Vermont South. All of the houses in the show are real, and the residents agree to let Neighbours film outside scenes in their front and back yards, as well as in their garages on occasion. Pin Oak Court has been used to film Neighbours since the series premiered in 1985.  As a result, it has subsequently become a popular tourist destination. With over 8,700 episodes, the series has been running for over 35 years. In that span, it has had its share of good and awful episodes. From 2002 through 2005, Jay Ryan portrayed the character of Jack Scully.
Sea Patrol (2002-05), Jay Ryan plays Seaman Billy "Spider" Webb
The series follows the crew of the HMAS Hammersley as they patrol Australia's northern marine frontier. Foreign fisherman poaching seafood, smugglers, and political upheaval on a nearby island state are all issues they must contend with. Of course, it's peacetime, and the mission appears to be standard Coast Guard work. Territorial fish poaching, air-sea rescue, and chasing down smugglers. The focus of the series is on the characters rather than the storyline. In addition, the individuals in Sea Patrol are confined to a ship.  As a result, there is a lot more character interaction. This is by no means a serious drama. It is not, however, a comedy either. It's pure and straightforward lighthearted entertainment. One might get the impression that the Australian Navy only has a couple of ships and no helicopters to help in a crisis. Jay Ryan's character, Seaman Billy "Spider" Webb, appears in 39 episodes.
Top of the Lake (2002-05), Jay Ryan plays Mark Mitcham
Jane Campion and Gerard Lee developed and wrote the mystery drama television series Top of the Lake. It first broadcast in 2013, followed by a sequel, Top of the Lake: China Girl, in 2017. The first season follows Detective Robin Griffin (Elisabeth Moss) as she investigates the disappearance of a 12-year-old pregnant girl in New Zealand. Series 2 picks up five years later in Sydney, when Detective Griffin investigates the death of an unnamed Asian girl discovered on Bondi Beach.
Top of the Lake, which has only seven episodes, picks up a lot of steam as it progresses. It develops into an engrossing mystery drama that continues unveiling new secrets. There are subtle twists and different characters played by strong character actors. Matt Mitcham (Peter Mullan) is the head of the Mitcham family and a Scotsman. He is the town's unofficial leader, and the residents fear him. Matt's Neanderthal sons are Luke (Kip Chapman) and Mark Mitcham (Jay Ryan).
Mary Kills People (2017-19), Jay Ryan plays Detective Ben Wesley
Mary Harris, a single mother, works as an ER doctor during the day.  But at night, she and her companion, a former plastic surgeon, moonlight as underground angels of death.  The two doctors assist terminally ill patients in dying on their own terms. In an entertainment setting, the series depicts a highly complicated issue. However, it portrays a politically correct world in which no one is held accountable for their actions. In short, the series Mary Kills People is about assisted suicide. Mary Harris (Caroline Dhavernas), is an ER doctor.  Yet, she does an excellent job of conveying the conflicted feelings that arise when a clinician must choose between ending a life and saving one. Detective Ben Wesley (Jay Ryan) is looking into Mary's case.  He even goes undercover as a terminally ill patient for a short time to obtain evidence.
Fighting Season (2018), Jay Ryan plays Sgt Sean Collins
The series is a mystery thriller about Australian soldiers returning home from Afghanistan on leave. It's a great plot with a few surprises and excellent performances, especially from the leads. In 2019, Jay Ryan and Ewen Leslie were both nominated for most outstanding actors at the Australian Logie Awards. The series is a subtle, yet  respectful tribute to the difficulties that troops experience when they return home from combat. It examines the profound effects on their character and feelings, as well as the implications for family ties. These people are both heroes and victims – two sides of the same coin. The drama and mystery in this show are enough to keep you watching and guessing from a pure entertainment standpoint.
Jay Ryan – Memorable Quotes
Social media…
I'm a little reclusive when it comes to social media. I feel like I grew up in an age when technology was more like AA batteries and beepers and walkie-talkies as opposed to cell phones and instant gratification from communication or images on telephones. Yeah, it's a new world for me…I switched over to Instagram because I guess that I am more of a visual person, and it's working really great for me. (Source: brieftake.com) – Jay Ryan
Mary Kills People…
For me, when I first read the pilot, the notion of this world around a woman who's a mother, a compassionate doctor, but also this other side of the lens to her—that she is helping people with assisted suicide. And for me, I love that it didn't pinpoint that this woman was either good or bad in her intentions, and let the viewer kind of move along cautiously with this lead character. I thought it was a really brave way to present a female character in this light. (Source: ibid) – Jay Ryan
Top of the Lake…
…was extremely challenging because it felt like another level of TV and it was a very heightened world but Jane Campion wanted to place it in this real grounded place. But here I was visually with half my head shaved and this huge hawk tattoo coming down so it was very foreign for me to look in the mirror and see that person and fall into that in a natural way. (Source: globaltv.com) – Jay Ryan
Personal: Jay Ryan Net Worth & Zodiac
Jay Ryan's net worth: is estimated at $3-$8 million as of 2022. 
$3 million – (wealthygorilla)
$4 million – (celebsrevealed)
$5 million – (wealthygenius)
$8 million – (idolnetworth)
Ryan was born on August 29th.  That puts him under the zodiac sign of Virgo, the Unicorn.
The vital power of Virgos born on August 29 is conveyed through their emotions. They have the ability to live a profoundly spiritual life, but they must first address their personal relationships. In any event, they must first choose their own paths. Often considered loners, they may have a small number of friends.  However, they are highly committed to the ones they do have. They are more inclined to make friends with those who share their interests and their love ties frequently define them. Unfortunately, they have a hard time committing to a relationship.
Personal Questions – Bits and Pieces
Where does Jay Ryan live now?
Early in 2020, before Covid-19 became a huge deal, the actor returned home to New Zealand. He is there with his writer and director partner Dianna Fuemana and their primary school-aged daughter. (Source: stuff.co.nz)
Does Jay Ryan have a partner?
Dianna Fuemana was born in New Zealand in 1973 and is one of seven children. Her mother is American Samoan and her father Togavale is Niuean. The singer Pauly Fuemana was her cousin. When she was a child she acted in church plays in her community. (Source: en.wikipedia.org)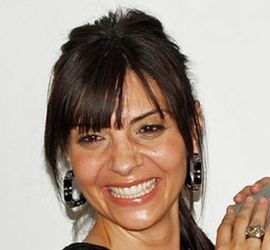 Callie Thorne is an American actress.  She was born on November 20, 1969 in Boston, MA. Callie is best known for playing Dr. Dani Santino on the USA Network series Necessary Roughness and Sheila Keefe on the FX series Rescue Me. She played recurring roles as Elena McNulty on the HBO series The Wire, Sasha Broussard on NCIS: New Orleans, and Nancy Santiani on The Mysteries of Laura. She is also known for past work such as her roles on Homicide: Life on the Street as Detective Laura Ballard, a role she held for two seasons, and the movie Homicide: The Movie.
Thorne has made guest appearances on television series such as ER (2005–2006), Law & Order: Criminal Intent (2004), Law & Order: Special Victims Unit (2003–2019), The Wire (2002–2008), Prison Break (2006), Royal Pains (2009), White Collar (2009), Burn Notice (2009–2010), Californication (2011), and Elementary (2012) among others.
Thorne has also worked on stage, alongside Cynthia Nixon in the off-Broadway drama The Country Club (1999). She also starred alongside Eric Bogosian and Sam Rockwell in Philip Seymour Hoffman's The Last Days of Judas Iscariot (2005). Next, she portrays Emme Haladjian in TNT's upcoming horror series Breed. (Source: en.wikipedia.org)