Who is Ryan Hansen?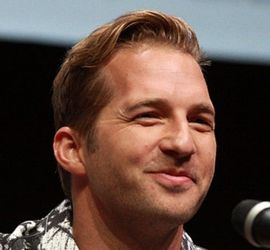 Ryan Hansen was born on July 5, 1981.  He is a comedian, entrepreneur, and actor from the United States. Hansen grew up in El Cajon, California, and was born in Fountain Valley. He is most known for his roles as Dick Casablancas on Veronica Mars (2004–2007, 2019), Kyle Bradway on the Starz comedy series Party Down (2009–2010), and Nolan in the horror remake film Friday the 13th (2009). Hansen also appeared in the comedy series 2 Broke Girls (2012–2017) and the web series Burning Love (2012–2013) as a recurrent character.
Early Career
Hansen began his career as a guest star on television shows such as Grounded for Life, That's So Raven, and Las Vegas. Hansen tried out for the role of Duncan Kane on Veronica Mars in 2004, but Teddy Dunn beat him out. However, Rob Thomas encouraged him to audition for the role of Dick Casablancas. Hansen appeared in Superhero Movie, which was released on March 28, 2008. Hansen played Trevor McKnight/White Night in the CCT original musical Alice in 2008. In San Diego, the event premiered on July 31 and ran until August 10.
Hansen portrays Ben Lewis on the NBC series Friends with Benefits in 2011. BuddyTV named him #79 on their list of "TV's Sexiest Men of 2011." In 2012, he got a recurring role on the CBS sitcom 2 Broke Girls as Andy, the candy shop owner. The same year, he co-starred in the film Hit and Run with Dax Shepard, Kristen Bell, and Bradley Cooper. The YouTube Premium series Ryan Hansen Solves Crimes on Television began on October 25, 2017. Hansen plays a fictionalized version of himself as the title character. In 2020, he co-starred with Jimmy O. Yang in two films, Like a Boss and Fantasy Island, which were released a month apart. (Source: en.wikipedia.org)
Ryan Hansen – Career Highlights
Veronica Mars (2004-07, 2019), Ryan Hansen plays Dick Casablancas
Veronica Mars (Kristen Bell) was formerly a popular girl in school, with her wealthy best friend Lilly Kane (Amanda Seyfried). When Lilly is murdered, her father, Sheriff Keith (Enrico Colantoni), is arrested, but later someone else confesses. Keith is removed from office, and Veronica becomes a pariah. Veronica, who was formerly part of the in-crowd, now finds herself estranged from her old "mates." However, she keeps busy by investigating the deep dark mysteries of her school, which is divided between the ultra-rich and disadvantaged minorities. The premise is compelling, and the series works as a murder mystery as well as a high school teen drama. Dick Casablancas (Ryan Hansen) is the eldest son of one of the wealthiest families in Neptune, California. He spends most of his time at school being a bully and trying to make Veronica's life as difficult as possible.
Party Down (2009-10), Ryan Hansen plays Kyle Bradway
The plot of Party Down centers around a party-catering business. The show's structure is simple but effective. Each episode takes place on a specific occasion with specific guests. This allows each eccentric character to interact with all of the party guests in a variety of awkward, unusual, and often hilarious ways. The show taps into a broken-down, angry mindset, drawing inspiration from the LA wasteland during an economic downturn.  However, it remains curiously upbeat due to the bonds between its cast members, whose characters struggle with their dreadful catering job. It's a group of young people attempting to establish a name for themselves in the film industry. They want to be noticed so badly, but they work for others every week and are unsatisfied. Kyle Bradway (Ryan Hansen) is just passing the time at Party Down waiting for his big break.
Resident Advisors (2015), Ryan Hansen plays Doug Weiner
The plot revolves around a group of College Resident Advisors. It's like a mash-up of Animal House and Community. It's an odd little comedy, but it's pretty funny overall. Oliva (Jamie Chung) and Doug (Ryan Hansen) are the main characters. They have good chemistry and get along well. Anyone who went to college and lived in a dorm will find something to giggle about. This show has a very capable cast with fantastic chemistry. If you want to laugh, smile, and reminisce about your old college days, watch this. There are entertaining episodes written by the same people that wrote Pitch Perfect.
Ryan Hansen – Memorable Quotes
Getting started
I didn't grow up dreaming of being an actor, but I loved performing, just because that's what we did in church plays and stuff.  It didn't click with me that I could actually do it until I started working and getting little commercials and guest spots. That's kind of when I fell in love with it. I had a manager that would send me out for almost everything. I've done everything from a Richard Simmons workout video to a dating show on MTV. So I would do all these random little things but gradually I started getting better auditions, booking little things, and meeting people. On Veronica Mars, I said one little word on my first guest spot and they said, "why don't you come back and say two words" and it kind of built from there, so it was just a gradual climb. (Source: mandy.com)  – Ryan Hansen
Make it memorable
I never went out and did the networking thing. I think it is just the relationships you make whenever you do whatever job it is. That's one of the best parts of the job – the relationships you make with people. You get to re-work with them and it's like hanging out with old buddies. It makes it so much more comfortable when you work with the same people again.  After my audition, I'd say thank you and then, 'I can do a backflip,' and the casting directors would say, "ha, ha," I'd do a backflip and they'd say "Whoa! This guy's great. Thank you, Ryan. See you later."  I would do that no matter what. In every audition. That was my thing for a while and I feel like it really got me some jobs. (Source: ibid) – Ryan Hansen
Veronica Mars & Kristen Bell
It's super special for me because it was one of my first regular shows and I really feel like I learned so much on that show. So I am so honored that this show is the show they remember me from and … a character named Dick, how fun is that? We met on Veronica Mars and we hit it off right away. My wife and she became really close as well and she's been one of my best friends for 15 years now. She's like family. She and her husband (actor Dax Shepard) and her kids. We all hang now and do family trips together. So it's pretty cool that we met on the show and stayed tight. She will help me out. She'll come guest on my shows. She's so generous and, yeah, she's just the greatest. (Source: ibid) – Ryan Hansen
Personal: Net Worth and Zodiac
Ryan Hansen has an estimated net worth of $8-15 million as of 2021. (Source: idolnetworth.com)
Hansen was born on July 5th.  That puts him under the zodiac sign, Cancer, the Crab.
You have a sensitive and persuasive personality as a Cancer born on July 5th. On the one hand, you are very understanding with those around you.  On the other hand, you appear to spend a lot of time convincing people to accomplish what they said they would do. You are both aspirant and graceful. You certainly don't lack zeal.
Your sun sign is Cancer.  According to your July 5 birthday horoscope, you are likely to be a person with a lot of charisma. And, you are endearing and caring. Cancer individuals tend to be self-sufficient with multiple innovative hobbies and employment options. People are smitten by your endearing demeanor. You, on the other hand, can be irritable and erratic. Conflict or drama will most certainly turn you off. You have very limited tolerance for anything that is not of a positive character.
You are surrounded by mystery and sensitivity as a Cancer born on July 5th. While some struggle to understand the feelings of others, you find the practice to be natural and effortless. Your compassion and sympathy stem from your deep emotional understanding. Even though you are sensitive to the emotions of others, you choose not to be an open book.  Clearly, you prefer to keep things to yourself. This vagueness is frequently questioned by those closest to you.  It is because others frequently struggle to understand the workings of your mind.
Ryan Hansen –

Bits and Pieces
How did Ryan Hansen meet Kristen Bell?
Dax Shepard and Kristen Bell are also extremely close to Ryan Hansen and his wife Amy. Bell and Hansen became friends on the set of "Veronica Mars." The two friends still hang out, but now with their spouses. In March 2018, they dressed up as characters from "Peaky Blinders" for a mutual friend's birthday party. (Source: insider.com)
What is Ryan Hansen doing now?
Ryan became the co-owner of the coffee startup Honey & Roses Coffee Co. in 2021.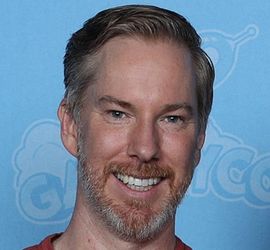 Chris Owen was born on September 25, 1980.  He is a photographer and actor from the United States. He is most known for playing Chuck Sherman, a.k.a. The Sherminator, in the American Pie film franchise, which includes American Pie (1999), American Pie 2 (2001), American Pie Presents: Band Camp (2005), and American Reunion (2012). Other than Eugene Levy, he is the only actor to appear in the entire franchise including the American Pie Presents: direct-to-video spin-off films.
Owen was born in Michigan but relocated to California as a child with his family. Chris also lived in Parkhead, Edinburgh, where he attended Stevenson College. Owen began acting at the age of ten, with his first recorded film credit in the French-Canadian film Le peloton d'exécution (1991). Following that, he appeared in a series of '90s films, including Major Payne (1995), Black Sheep (1996), Can't Hardly Wait (1998), She's All That (1999), October Sky (1999), and the film Angus (1995), the first of five with longtime friend and collaborator Charlie Talbert.