Who is Judd Nelson?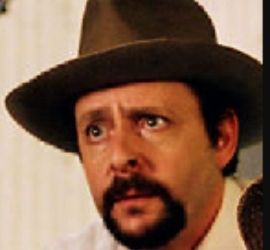 Judd Nelson is an American actor, screenwriter, and producer. Nelson has appeared in numerous roles in film, television, and as a voice actor in animated films.
Judd Asher Nelson was born in Portland, Maine U.S. on November 28, 1959.  His parents are Leonard (attorney) and Merle Nelson attorney & state assemblywoman). Judd has two younger sisters, Eve and Julie Nelson.  He attended St. Paul's Preparatory School in Concord, New Hampshire.  Then, attended the prestigious Haverford College in Haverford, Pennsylvania majoring in philosophy.  In his sophomore year, Judd moved to New York City to hone his acting skills at the Stella Adler Conservatory of Acting.
Nelson made his screen debut in the 1984 comedy Making the Grade playing the role of street-smart Eddie Keaton. The following year, he starred as John Bender in The Breakfast Club (1985), a smash drama/comedy that catapulted his acting career. Next, he performed in the drama St. Elmo's Fire (1985) and voiced the character Hot Rod Rodimus Prime in the animated feature film Transformers: The Movie (1986).
Judd Nelson Defining Roles
Making the Grade (1984)   Judd Nelson plays Eddie Keaton
A quirky, but enjoyable '80s comedy.  Palmer Woodrow is a spoiled preppie.  He hires a young hustler, Eddie Keaton (Judd Nelson) to attend classes at his elite prep school and graduate for him. Without a diploma, Palmer will be cut-off financially by his parents – who are absent themselves, by the way.  So Palmer hires Eddy and then promptly runs off to enjoy traveling in Europe.  Meanwhile, Eddie falls for a girl in school.  Of course, all this upsets the school bully, Biff.  To complicate things further, Eddie is in serious debt to a local loan shark named Dice (Andrew Dice Clay).  Decades later, the movie is still funny with some great laugh-out-loud moments.
The Breakfast Club (1985)  Judd Nelson plays John Bender
This is the role that will always define Judd Nelson as an actor. It pays tribute to how iconic the role was and how Nelson captured and portrayed the character, John Bender.  Decades later, critics still refer to this movie as "iconic" and the definitive teen movie for the '80s.  A group of rebellious teens is compelled to serve a Saturday all-day detention together.  The cross-section includes the typical high-school stereotypes – brainy nerd, queen-bee prom queen, jock, off-beat gothic-chick, and insubordinate rebel.  Over the course of eight hours, they learn about each other and the difficulties they unknowingly share.  The message?  Don't be ashamed of who you are, and never judge a book by its cover.
St. Elmo's Fire (1985)  Judd Nelson plays Alec Newbary
Recent college graduates are still tied to college life.  The plot revolves around seven students that cling to the relationships and lifestyle college provided.  This is a band of clearly flawed characters.  Not one of them is particularly likeable.  Regardless, the film presents a telling view of young adulthood and the rites of passage.  It has been compared with the likes of The Graduate and The Paper Chase.  The group congregates as an extended family at their college hang-out, St Elmo's Bar.  And, no.  Rob Lowe did not actually play the saxiphone in the film – he faked it.
Fandango (1985)  Judd Nelson plays Groover Phil Hicks
Five college kids head off across the Rio Grande on a final road trip after graduation from college.  Gardner Barnes (Kevin Costner) is the ring leader.  Each faces an uncertain future with imminent adult responsibilities looming and a very real Viet Nam War to avoid.  Maybe, just another coming-of-age movie, but the film clearly has a distinct message to convey in the shadow of Viet Nam.
Judd Nelson Memorable Quotes
I did a play in college and I just kind of got the bug. It seemed like a wonderful thing to do for fun, and I wasn't quite sure if it was something I could make a living at. When I decided I did want to pursue it as a career, I'm not from a family who has ever done anything like this, and my dad who is a lawyer said, "Well that's an interesting job choice. You may find it difficult because it's a profession where merit is not necessarily awarded." I just said, "whatever," I might have paid a little more attention to that. It just seemed like an exciting way to make a living if I could. – Judd Nelson
Things have changed. When I began there was a big difference between the people and product, film and television were two separate worlds. Now they've merged and they are pretty much the same. You have the top directors in film shooting television, as well. Actors go back and forth too. It really depends on the budget of the project to how much time you get. It's not like TV is necessarily faster than film anymore. Everything is kind of fast now: things are so expensive and there's not that much money. People have to work fast, efficiently, create no problems, just show up ready and shoot. – Judd Nelson
On Transformers and Breakfast Club
Doing the voice for animated characters is a blast, it's really fun. First off, you don't have to worry about how you appear; that's all done by the artist, you're just the voice. It's fun, the group of people I've worked with has been incredibly talented. There were a lot of laughs, good times, and I was very surprised how much I enjoyed it. It's so funny people will come up to me and will say, "You know what I like? The Transformers movie!" I just smile – it's so cool to hear that. When I was a kid you didn't have those, they just had regular kinds of cartoons. The Transformers have become this huge industry now, it's great. – Judd Nelson
No, no, you just have to learn certain technical things, like where the camera is, not to block people's light in your own, to hit your marks, and that you do it kind of piecemeal. It's strange, 'cause a play, you start at the beginning and you go all the way through to the end. So it's naturally very well-rehearsed and you get a rhythm and a flow. In film, you can shoot the ending before the beginning. It's very odd. And it's like a craft you have to learn. Breakfast Club was great because we had a real rehearsal, and we shot primarily in sequence. I thought that was going to be how movies were done. I didn't really know how lucky we all were. We had a director that liked actors. I didn't know that was going to be rare. – Judd Nelson
Net Worth and Zodiac Sign
Judd Nelson has an estimated net worth of $5-$8 million dollars.
Nelson was born on November 28th.  That puts him under the zodiac sign of Sagittarius.  
NOVEMBER 28 birthday horoscope suggests that this Sagittarius inspires others and is gutsy. However, this star sign clearly knows how to break a rule or two. But, you mean no harm, it's just to get attention.  This Sagittarius birthday is a dual personality.  Either you are acting out and always getting into trouble, or you are the center of attention and everyone adores you. There's no predictable pattern to this behavior.  Nevertheless, you seem to have cycles of playfulness, mischief, and creativity.  The November 28th birthday personality is often ambitious.  You often look for a career that is different and somewhat challenging. Money is not the single driving force behind your career moves and choices.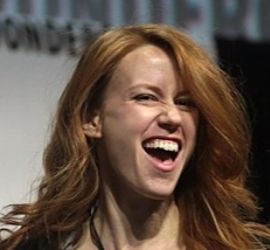 Marisha Ray is an American voice actress, producer, and show host. She is probably best known for her recurring role in the web series Critical Role.
The voice actress has also provided her voice for numerous video games.  These include  Metal Gear Solid V: The Phantom Pain, The Legend of Heroes: Trails of Cold Steel, Star Wars: Battlefront, Persona 4: Arena Ultimax, and Lego Star Wars: The Force Awakens.
Marisha Ray was born on May 10, 1989, in Louisville, Kentucky.  She began acting when she was 12 at the Actors Theater of Louisville. Ray graduated from Point Park University in Pittsburgh, Pennsylvania. She studied acting formally at The American Academy of Dramatic Arts.
Ray got her first role in the short film, Angie. In 2008, she moved to Los Angeles. Marisha wrote on a Reddit post: "I started dabbling with producing more in college, and when I first moved to LA."