Who Is Peter Gadiot?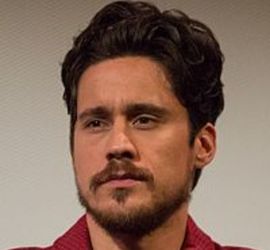 Peter Gadiot is a British actor born on January 2, 1986. In the hit USA Network series Queen of the South, he plays James Valdez. In ABC's Once Upon a Time in Wonderland, he plays Cyrus. Peter currently plays the character, Adam, in Showtime's Yellowjackets. Gadiot studied classical acting at London's Drama Centre and has acted in a number of stage shows. His TV and film credits include MTV's Hot Mess, the British series My Spy Family (2010), and the British horror film 13Hrs (2010), also known as Night Wolf.
Peter comes from a widely diverse background. His father is Dutch and his mother is Mexican, and he was born and reared in London. Peter holds dual citizenship in the United Kingdom and the Netherlands. He is also bilingual, speaking both English and Spanish proficiently. One of two children, he has an older brother.
In 2013, Gadiot made his American network debut in ABC's Once Upon a Time in Wonderland as Cyrus, the handsome and mysterious Genie. In the same year, the actor co-starred with Léa Seydoux in Prada: Candy, a short film directed by Wes Anderson and Roman Coppola. He also starred in the German horror film The Forbidden Girl and participated in three episodes of the British series Fresh Meat (2013), a dramedy with a cult following. (Source: en.wikipedia.org)
Peter Gadiot – Career Highlights
Once Upon a Time in Wonderland (2013-14), Peter Gadiot plays Cyrus
Multiple plots, fairy-tale flashbacks, and references to previous stories are the ingredients for Once Upon a Time in Wonderland. Alice (Sophie Lowe) returns from Wonderland to Victorian England after the supposed death of her true love Cyrus (Peter Gadiot). She is promptly committed to an asylum. In the nick of time, and with the help of Knave of Hearts (Michael Socha), she follows the White Rabbit (John Lithgow) back to Wonderland.  Their quest is to save Cyrus from the Red Queen (Emma Rigby) and Jafar (Naveen Andrews).
Every turn is fraught with danger, and the characters' double-crossing and shifting allegiance is part of the excitement. Overall, this is a terrific new adventure set in a fresh (and very grown-up) interpretation of Lewis Carroll's Wonderland. This is Alice's story, but at a later point in her life. She's still the vibrant little girl we loved in novels as Alice, but she's grown up. And, she's grown into a bright, determined young woman.
Queen of the South (2016-2021), Peter Gadiot plays James Valdez
The series centers around Teresa Mendoza (Alice Braga).  She is a humble Mexican woman who becomes wealthy by developing a massive drug business. Teresa's mentor, friend, and lover is James Valdez (Peter Gadiot). Teresa works her way up the illicit drug cartel's ladder from the bottom to become its boss. The series had a mixed response, but all the necessary ingredients are there – emotions, love, tension, treachery, corruption, action, and suspense. Because it is fiction and not based on a genuine story, the writers were allowed to take the plot in whatever direction they pleased. As a result, there are enough surprises to keep you thinking and engaged. It's gritty, aggressive, realistic, and gripping.
A female drug smuggler fighting her way up the food chain to the position of an apex predator is an intriguing perspective. The acting is excellent, and the plots are compelling. In 2017, Peter Gadio earned an Imogen Foundation Award for Best Supporting Actor for his portrayal of James Valdez. He was nominated again in 2018 for the same award.
Yellowjackets (2021-Present), Peter Gadiot plays Adam
A plane carrying a group of teenage female soccer players crashes in the Canadian wilderness.  The athletes are stranded with no signs of imminent rescue. They are well aware that they will soon run out of food and options with the threat of famine looming large. The action is split between what happened 25 years ago at the time of the crash and what is happening in their lives 25 years later.  The series focuses on the stories of four surviving women. Horror, mystery, coming-of-age, romance, and adventure are all present. The acting is outstanding. Shock, tension, and gripping entertainment are provided by a girls soccer team become wilderness survivors turned adults. After a minor car accident, Adam (Peter Gadiot), a body shop owner and artist, begins dating Shauna, one of the four survivors. Shauna's adult and adolescent characters are played by Melanie Lynskey and Sophie Nélisse, respectively.
Peter Gadiot – Memorable Quotes
Becoming an actor…
I grew up playing soccer and I wanted to be a professional football player, as every young boy in England does, I was once let go from a club because they thought I was a bad influence on the other academy students.  I wasn't sure what I was going to do… went to college and studied chemistry and politics, and I really loved it and even considered a career in politics. …We moved to a new house when I was seventeen and my next-door neighbor was auditioning for drama school and I thought I'd give it a try, so I signed up for a six-week course.  Basically, I was like a duck to water. I absolutely adored it. (Source: thelast-magazine.com) – Peter Gadiot
The character James in Queen of the South…
Usually, I've always played the typical romantic love interest.  This role is different because [my character, James] is a real man. My character is not in the novel, so I looked at the screenplay. The best thing about that was it gave me the freedom to trust my instincts. The danger is playing a stereotype. But I realized quickly that you can be a forty-year-old soccer mom or be an old man and be dealing drugs. It doesn't matter. Having that basis of truth, I knew I could just find the expression of this character as he's written. (Source: dujour.com) – Peter Gadiot
Personal: Peter Gadiot Net Worth & Zodiac
Peter Gadiot has an estimated net worth of $1.5-$6 million as of 2022. (Note: popularnetworth lists Peter Gadiot's net worth as $1.5 million in 2021.  Idolnetworth claims Peter Gadiot's net worth to be $6 million.)
Gadiot was born on January 2nd.  That puts him under the zodiac sign, Capricorn, the mythological Sea Goat.
Capricorn is the zodiac sign of those born on January 2nd. Capricorn is an earth element. Individuals born on this date work hard and have a lot of patience. They can, however, be obstinate at times. Despite this, they have a strong work ethic and the capacity to plan and organize large undertakings. These people have excellent leadership and organizational skills, as well as a strong desire to succeed. Moreover, they are capable of setting and achieving their objectives. Quiet and reclusive by nature, they are rarely the center of attention at events. As a result, they typically have few friends, but the ones they do have last a lifetime. At the start of a love relationship, their serious side can be a little surprising. They, on the other hand, fully invest in the connection once the ice has been broken.
If you are a Capricorn born on January 2nd, you have a gregarious nature.  As a result, you want to jump up and down with excitement when something fantastic happens, no matter where you are. You might prefer to be reserved and not draw attention to yourself.  However, you will get to a point in your life when you are genuinely at ease with yourself. The voyage there will clearly demonstrate what an incredible and affectionate person you are.
Personal Bits and Pieces
Is Peter Gadiot married?
According to multiple reports on Gadiot's love life, he is not married and is still single as of this writing. Gadiot has slightly opened up on a few occasions.  However, he rarely mentions any previous partnerships. Nevertheless, rumors are rampant across the internet he has a secret wife or girlfriend. (Source: express.co.uk)
Why did Peter Gadiot leave Queen of the South?
Actor Peter Gadiot declined to appear in the latest season of Queen of the South by his own choice.  It was reported he wanted to focus on screenwriting and take a vacation from acting. This was a pre-planned break that he had agreed upon with the show's creators. (Source: ibid)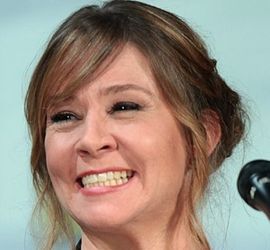 Megan Follows is a Canadian-American actress and filmmaker who was born on March 14, 1968. She is most known for her portrayal as Anne Shirley in the 1985 Canadian television miniseries Anne of Green Gables, as well as its two sequels. Additionally, she portrayed Catherine de' Medici, Queen of France, in the television drama series Reign from 2013 to 2017.
Megan was born in Toronto, Ontario.  She is the youngest of four children in a family of actors. Ted Follows, a Canadian theatre actor and director, was her father, and Dawn Greenhalgh, a Canadian actress, was her mother. Megan's parents eventually divorced. Her three siblings are all involved in the entertainment business. Her elder sister, Edwina, is a writer, and her brothers Laurence and Samantha Follows (who is married to American actor Sean O'Bryan) are both actors.  (Source: en.wikipedia.org)