Who is Jennifer Esposito?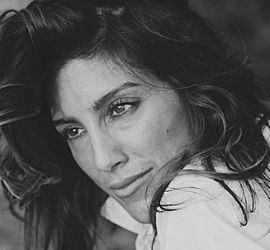 Jennifer Esposito is an American film and television actress. Esposito has appeared in blockbusters including, I Know What You Did Last Summer, Summer of Sam, and Crash. She also appeared in popular TV sitcoms and series like Spin City, Samantha Who?, and Blue Bloods. Her early breakout acting role was in the mid-nineties on the NBC legal drama, Law and Order. She was later cast for the comedy sitcom, Spin City in the late nineties.
Esposito has appeared in a number of blockbuster films. She appeared in  I Know What You Did Last Summer (1998) and in Spike Lee's Summer of Sam (1999). She went on to appear in Wes Craven: Dracula (2000) and the award-winning film Crash (2004), starring Sandra Bullock and Matt Dillon. More recently, Esposito was in the ABC comedy, Samantha Who? and the CBS police drama, Blue Bloods. In 2008, Esposito was diagnosed with coeliac disease.  This manifests as an intolerance to gluten foods.  The disease affected her work on Blue Bloods and influenced her departure. Since her diagnosis, Esposito has opened a gluten-free bakery.
Career Awards
Screen Actors Guild Award for Outstanding Performance by a Cast in a Motion Picture
Satellite Award for Best Cast – Motion Picture – Crash (2004)
Jennifer Esposito – Career Highlights
I Still Know What You Did Last Summer (1998)  Jennifer Esposito plays Nancy
The sequel follows the main survivor from the first film.  The effect of traumatic events weighs heavily.  Nevertheless, there are fresh new characters to introduce and fresh blood to spill.  The first film takes place in the dry summer of a coastal town.  The sequel setting is a posh tropical island resort during hurricane season.  The fisherman with a hook is back.  And so are the two surviving girls from the first movie.  One seems unphased by the past and is enjoying college life.  The other is plagued by nightmares and a thread away from failing out of school.   Remember, this is a sequel and a slasher film.  As such, it manages to be good enough to be remembered. It's not great, but it is good enough.  And that's okay, all things considered.
Summer of Sam (1999)  Jennifer Esposito plays Ruby
New York City is gripped in fear by a serial killer.  Neighborhoods in the Bronx are on edge and looking for anyone who stands out as different.  Son of Sam terrorized the city for over a year from July 1976 to August 1977.  The film does not follow the killer or a police detective.  Instead, it focuses on the residents of an Italian-American neighborhood where the killings are occurring.  The killings are just a backdrop in this summer of heatwaves, blackouts, and looting.  The movie is really a portrait of life in the Bronx during the summer of 1977.  It is a character study of paranoia, distrust, and suspicion.
Crash (2004)  Jennifer Esposito plays Ria
The movie interweaves several distinct stories about race, family, cops, and gender in Los Angeles after 9/11.  It contrasts black and white, powerful and powerless, and rich and poor.  The movie does not tackle the issue of racism or abuse of power and authority head-on.  Instead, it depicts identifiable situations where we can all identify with moral dilemmas and poor choices.  The movie won an Academy Award for Best Picture.  It is a complex movie about eight main characters.  At some point in the movie, their lives all intersect.  This all happens in a single, 24 hour stretch of time.  The interactions are both casual and intense.  Fleeting, yet dangerous, all affect the participants in life-changing ways.  Some find enlightenment, some violently avoid it.  Watching it unfold is riveting.
Mistresses (2015)  Jennifer Esposito plays Calista Raines
The series takes its inspiration from a British Series.  Pure and simple, it is a primetime soap, cleverly disguised as an adult drama.  The casting and acting are top-notch.  The naughty storylines are exawn exactly what people are looking for from a show titled Mistresses!  The show is criticized for lacking a feminist viewpoint and setting women's rights back thirty years.  Get a grip!  It's a one-hour escape, pure and simple.  It is well made and decently acted. The story follows the personal problems of four women and how they deal with them.  The plot has twists and turns.  A touch of humor and emotional content is thrown in for good measure. What's not to like?
Jennifer Esposito – Memorable Quotes
My eating at the time was a bagel for breakfast, with like a gallon of orange juice, completely all sugar. My lunch was leftover pasta from the night before. And, my dinner was probably pasta with something else, so everything I was doing was hurting me and I didn't know it.  I wasn't absorbing anything, so I was so deficient in everything. So what happens is that your body starts to steal from other places for energy to stay alive. It steals from bones, or it steals from the nervous system. Mine was stealing from the nervous system in a major way, which is why I had such nerve issues. – Jennifer Esposito
Vegan is taking away any animal products. What we're doing is taking away the gluten that's in bread, pasta, cookies. With a vegan diet, you can eat bread and pasta and all that stuff. It's a completely different thing. That's why when I went vegan for a while—because I tried every diet under the sun—I would feel better, but then it wouldn't last because I was still having pasta and bread. Though I was eating a ton of vegetables and all this other great stuff. These days, they pump so much stuff into our food to grow it quicker, keep it on shelves longer, make it fluffier… So the natural gluten that was in these products is no longer being able to just be what it naturally is. Things have become so over-processed that we can't function anymore. – Jennifer Esposito
Jennifer's Gluten-free Bakery
We don't use a lot of sugar. We use either honey, maple syrup, or organic, unrefined cane juice. Feel free to taste everything. These have a little bit of sugar because they're more of a cookie and a pastry, but our bread has a teaspoon of honey and no yeast. It's made of chia flour and millet and stuff like that. I came up with these alternatives because I was ill, and didn't want to put in ingredients that I didn't need, or that were empty. So I started using maple syrup because it's a natural antioxidant. Everything had a purpose; it's not just rice flour and tapioca starch. That's not what we do here. – Jennifer Esposito
Net Worth and Zodiac 
Jennifer Esposito has an estimated net worth of approximately $6 million dollars as of 2021. (Source: celebritynetworth.com)
Jennifer was born on April 19th.  That puts her under the zodiac sign Aries the Ram.
BIRTHDAYS ON APRIL 19:  Average is not a word that others usually use to describe you.  In everything you do, you tend to strive for excellence and greatness! When talent and ability were being rationed to everyone else, you received and extra helping.  Trust your instincts when making important decisions – you are usually correct, so trust your gut.  You have a way with people and your relationships grow from a solid foundation of trust and respect. Accept the reality that there are lessons to be learned in every relationship.  Even those that did not work out as you hoped.  Be positive and move on.  A lesson will present itself again and again until you get it right.
An April 19th birthday indicates you are a naturally hands-on and creative individual. You have an adventurous spirit and meet challenges straight on with wide-eyed, child-like excitement. In friendships and relationships, you are looking most for trust and stability.  You are tolerant and giving.  You have every right to expect the same from those you love.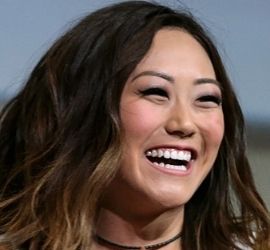 Karen Fukuhara is an American actress and voice actress of Japanese descent.  She is best known for her roles as Katana in the 2016 superhero film Suicide Squad (2016), and as Kimiko Miyashiro in the Amazon Prime original series The Boys (2019–present). Fukuhara is also known for voicing the character Glimmer from the Netflix series She-Ra and the Princesses of Power and Kipo in Kipo and the Age of Wonderbeasts.
Fukuhara was born to Japanese parents on February 10, 1992, in Los Angeles, California. She is bi-lingual speaking both Japanese and English fluently. She has a younger brother. Fukuhara began practicing karate in middle school and earned her brown stripe belt before leaving for college.  A brown-stripe belt is higher than a brown belt and one step away from a black belt.
Fukuhara attended the University of California, Los Angeles (UCLA).  In addition to her studies, she worked as a reporter for a sports show on NHK World News, Japan. NHK is the international arm of the Japanese public broadcaster with services aimed at overseas markets.  Fukuhara graduated from UCLA in 2014 with a Bachelor of Arts in Sociology and a minor in Theater.