Who is Niall Matter?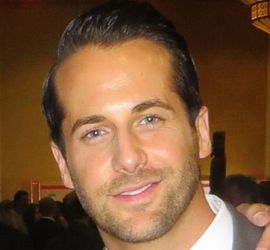 Niall Matter was born on October 20, 1980.  He is a Canadian-American actor.  Matter is best known for his recurring series roles on Syfy's Eureka (2007-2012) as Zane Donovan,  and as the lead on Syfy's  Primeval: New World (2012-13) as Evan Cross. The actor works on both Canadian and American projects, including guest appearances on ABC's The Good Doctor,  NBC's Constantine, and The CW's Supernatural and iZombie. Matter also co-starred with Julia Stiles in TNT's pilot Guilt by Association, directed by Nelson McCormick.
Niall grew up on his family's dairy farm in Alberta, Canada. He was first exposed to acting in school.  However, he initially pursued a career as an oil rigger following in the traditions of his father and grandfather. After eight years of working on oil rigs in northern Alberta, he was involved in a major accident.  As a result, he resigned from his job to pursue a career as an actor. His first break came when he was cast as Trent Hamilton in the hit Canadian television series The Best Years (2007)
The young actor made his feature film debut in 2009 with Watchmen. In 2013, Matter earned the Constellation Award for Best Male Portrayal in a Sci-Fi TV Episode for his performance in the season one episode Truth of Primeval: New World. He also won a Leo Award for his work in the 2018 telefilm Frozen in Love. (Sources: hallmarkchannel.com & thefamouspeople.com)
Niall Matter – Career Highlights
Primeval New World (2012-13), Niall Matter plays Evan Cross
Primeval: New World is set in Canada.  However, it is very much like the UK series in most other ways. Evan Cross (Niall Matters) is a millionaire inventor on the hunt for anomalies after an Albertosaurus brutally murders his wife. This inspires him to conduct additional research and go dinosaur hunting. Compared to the later seasons of the original series, the CGI animation has improved. In addition, the prehistoric species themselves are depicted more realistically. They truly display wild animal behavior in the real world. This portrayal garnered Niall Matter a Constellation Award in the category of Best Male Performance in a Science Fiction Television Episode in 2013. In addition, he was nominated for a Leo Award in the category of Best Lead Performance by a Male in a Dramatic Series.
Remedy (2015), Niall Matter plays Dr. Peter Cutler
Remedy delves into the personal, professional, and political complexities of working at a hospital. However, it takes a fresh perspective to the subject.  It delivers wonderful stories of family, career, addiction, and strength with a decidedly Canadian flavor. The series features all of the normal drama, but with a realistic twist. It's especially interesting how it demonstrates the various differences between doctors, nurses, and other hospital personnel. The show does not focus on relationships and romance-type drama. It instead concentrates on the family's interaction in a hospital setting. Almost the entire family works together in the hospital. It makes for intriguing and intricate plots. Griffin Conner (Dillon Casey) is a recent medical school dropout.  He is also the son of the Chief of Staff (Enrico Colantoni), the brother of a surgeon (Sara Canning), and a nurse (Sarah Allen). Dr. Cutler (Niall Matter) is a new ER resident.
Frozen in Love (2018), Niall Matter plays Adam Clayborn
Adam Clayborn (Niall Matter) is a professional hockey player, and Mary Campbell (Rachael Leigh Cook) owns a bookstore. When a public relations firm attempts to rehabilitate both of their images at the same time, their fortunes become intertwined. One is a self-centered, bad-boy hockey player.  The other is a nerdy, know-it-all yet sheltered book shop owner. However, in order to fulfill their objectives, the two must learn to rely on one another. Throughout the PR effort, each learns more about what they want out of life.   The show was created for television and is quite cuddly in its execution. These two characters actually get to know one another, do things together, bond, and impact one another's life. The 2019 Leo Award for Best Male Lead Performance in a Television Movie went to Niall Matter.
Niall Matter – Memorable Quotes
Breaking into acting…
I started when I was thirteen. I had just entered high school, and while I was only thirteen, I had grown up in a very small town.  And in the eighth grade, you were already put into high school. I was approached by the drama instructor because he had seen me do an airband competition. I was doing a Nirvana airband.  And I was the frontman, Kurt Cobain because he was one of my idols when I was growing up. That's the first live performance I ever did.
And after the drama teacher saw me, he came and pulled me out of mechanics 'cause I was a farm boy and I was taking mechanics. He pulled me out of that elective course and asked me about pursuing the arts–drama. I was like, "I don't know about that." It wasn't something that really interested me. He asked me to come and sit in on a couple of his classes, and I did. He got the bug in me, and I've been hooked ever since. (Source: tvgoodness.com) – Niall Matter
How I got into singing…
As a kid, I would sing with my dad, because he's a great country singer. He's a truck driver [and] when I would go with him in the truck, he would be singing and I'd sing along. And that's about all the singing that I really did. I got into music when I was younger, but I was a drummer [and did] some backup vocals if you can call it that. I would call it back up screaming because I was in punk bands.
When this initially came about, I had heard about it a month before we shot, and casting inquired about whether or not I could sing. I actually laid down an acapella version of Paul Brant and sent that off to my agent and my agent sent it to casting. Clearly, I have a country voice because of how my vocal cords were trained as a kid. I guess that was doable and workable for them. (Source: ibid) – Niall Matter
And playing the guitar…
And then I got guitar lessons. I played a little bit of guitar…some power chords and stuff when I was in a band [so] I had picked up the instrument before, but I was not versed in it. And I especially was not versed in playing something and singing at the same time. And that was the biggest thing…once I got the mechanics of the chords down and I could play the whole song, then I had to work on marrying singing and playing at the same time. So that was the biggest trick of all of it for me.   Jessy and I ended up playing live every take. It turned out really, really well in the end, but it was nerve-wracking for me because that was my very first time. And we had lots of veterans onstage, and extras were singing the song. (Source: ibid) – Niall Matter
Personal: Niall Matter Net Worth & Zodiac
Niall Matter has an estimated net worth of $4 million as of 2021. (Source: celebritynetworth.com)
Niall was born on October 20th.  That puts him under the zodiac sign, Libra, the Balance.
As an October 20th Libra, your personality is defined by your analytical mind, gregarious inclination, and fierce loyalty. You are particularly attracted to social settings because you enjoy sharing your views and insights with others around you. Your friends, coworkers, and peers enjoy your quick wit and snappy delivery.  However, they may respect your loyalty the most. You value commitment and dependability in all of your relationships.
However, this birthday falls on the cusp of Libra and Scorpio. That predicts that you are intelligent, but you have a lot of potential to be even better. You tend to be socially attractive, sensual, graceful, and, on occasion, cynical. Your emotions are volatile, and you may be a formidable force to be reckoned with. Still, Librans born on the cusp may have the best of both worlds. In fact, according to your peers, you have a propensity to be direct, yet arrogant. As a result, it is advised that you take some time to think before you speak,  Always try to use your rational side to temper and reconcile your volatile emotional states.
Niall Matter

 – 

Bits and Pieces
Did Niall Matter really sing in Country at Heart?
Yes, all three actors are really singing in the film. Lucas and Jessy sing the song 'Life in a Love' at Jenny's bar, and Jessy and Niall sing 'Ring in Front of You' at the music festival. (Source: 2paragraphs.com)
Does Niall Matter really play the guitar?
"And then I got guitar lessons. I played a little bit of guitar… some power chords and stuff when I was in a band [so] I had picked up the instrument before, but I was not versed in it. And I especially was not versed in playing something and singing at the same time. (Source: tvgoodness.com)
Is Niall Matter married with any children?
Matter previously dated Graceland actress Serinda Swan, with whom he is still friends. He married his fiancée Sara Bradley in a private wedding in Hawaii in July 2016. The couple has two kids. Their first child was born in 2016, and their second child was born in 2018. (Source: en.wikipedia.org)
How do you pronounce Niall Matter's name?
The Canadian actor pronounces his name – NYLE MAY-tər. (Source: ibid)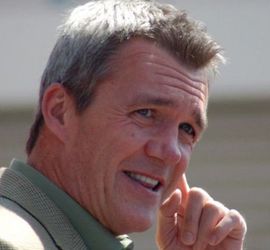 Neil Flynn was born on November 13, 1960. He is a comedian and actor from the United States. He is best known for his appearances as Janitor on Scrubs (2001-09) and Mike Heck on ABC's The Middle (2009-18). In 2019, he starred alongside Natalie Morales in the NBC sitcom Abby's.
Flynn has appeared in television shows such as That '70s Show, CSI, and Smallville, as well as the films It's a Very Merry Muppet Christmas Movie (2002) and Anchorman: The Legend of Ron Burgundy (2004).   He has appeared in films such as The Fugitive (1993), Home Alone 3 (1997), Mean Girls (2004), Indiana Jones and the Kingdom of the Crystal Skull (2008), and The Resurrection of Gavin Stone (2017).
His voice-over credits include Cloudy With a Chance of Meatballs (2009), Bob's Burgers (2013), Buzz Lightyear of Star Command (2000-01), Clone High (2002-03), King of the Hill (2005), and the Ratchet & Clank video games (2002-2004). Flynn also starred in the DC Comics web series Vixen (2015), set in the Arrowverse. (Source: en.wikipedia.org)