Who is Rochelle Aytes?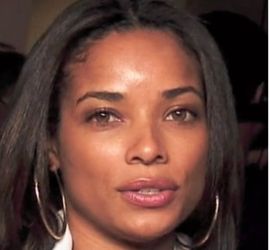 Rochelle Aytes was born on May 17, 1976.  She is a model and actress from the United States. She is best known for her television roles as April Malloy in the ABC drama Mistresses (2013–16) and the voice of Rochelle in the highly acclaimed video game Left 4 Dead 2 (2009). Aytes also appeared as Perri "Pebbles" Reid in TLC's autobiography film CrazySexyCool: The TLC Story (2013).  The actress has featured in a number of short-lived TV series including Drive (2007), The Forgotten (2009–10), Criminal Minds (2013-16), and Work It (2012). Aytes also had a recurring part in the CBS television series Hawaii Five-0 (2018-19) as Agent Greer, an ex-CIA officer.
On the big screen, Aytes has appeared in films such as White Chicks (2004), Madea's Family Reunion (2006), and Trick 'r Treat (2007).
Aytes was born in Harlem, New York City.  She grew up there, attending Fiorello H. LaGuardia High School. She went on to earn a Bachelor's of Fine Arts degree in Dance from State University of New York, Purchase College Conservatory for Dance in 1998. She began her career through modeling and has appeared in advertisements for McDonald's, L'Oreal, Coca-Cola, and Mercedes-Benz. (Source: en.wikipedia.com)
Rochelle Aytes – Career Highlights
White Chicks (2004), Rochelle Aytes plays Denise Porter
Following a botched assignment, FBI agents Kevin and Marcus Copeland fall out of favor with Section Chief Gordon. To regain his favor, the brothers volunteer to babysit the Wilson sisters.  Although being rich, pampered, obnoxious brats, they are also threatened with kidnapping. The brothers decide to impersonate the sisters with make-up and prosthetics and go undercover themselves. In short, the film is about a couple of black FBI operatives who act as pampered affluent white females attending a prominent gig in The Hamptons where the possible kidnapping is expected. The film received five Razzie nominations, including Worst Picture. In the years since it has become considered as a cult classic. Denise Porter is played by Rochelle Aytes.
The Forgotten (2009-10), Rochelle Aytes plays Grace Russell
The Forgotten Network (referred to as the Identity Network in the pilot) is a collection of zealous amateur detectives.  They seek to put together the lives of unsolved murders and forgotten victims using what little evidence is left behind. Each episode is narrated by a "body" who observes the team as they attempt to reconstruct old, unsolved cases and determine who this victim once was. The plots are considerably different from those of the other detective shows. This show focuses on the victim rather than the culprit. As a result, this show is not your typical CSI-style production. It is unique, well-acted, and highlights victims we don't frequently consider. Grace Russell is played by Rochelle Aytes and is a recurrent character.
Mistresses (2013-16), Rochelle Aytes plays April Malloy
Mistresses is an American mystery drama, soap opera, television series. The concept is based on the 2008–10 U.K. series of the same name.  The series follows the lives of four very attractive California ladies. However, it includes all the drama of affairs, remorse, regret, and dirty little secrets. The characters all have something going on in their life.  This allows four separate storylines to weave simultaneously.  This is great for the audience because you don't get bored focusing on just one. For example, April Malloy (Rochelle Aytes), is recently widowed, and in a lot of anguish and hurt resulting from the discovery of her late husband's affair. Some might feel the show demonstrates human weakness. However, humans make mistakes.  What counts is how they then cope with those mistakes to learn and grow and not repeat them. This show is entertaining, and that's what TV is for, right?
Designated Survivor (2o17), Rochelle Aytes plays Senator Cowling
Thomas Kirkman (Kiefer Sutherland) is sworn in as president after a terrorist assault.  There is non-stop suspense as the new president is confronted with a fresh crisis in each episode. As the story unfolds, it becomes evident that there is more going on than meets the eye. An explosion destroys the Capitol Building on the night of the State of the Union.  The blast kills the President and everyone in the line of succession except for Thomas Kirkman, who had been appointed as the designated survivor. The concept of a seemingly ordinary individual becoming president overnight is intriguing. Everyone is tired of politicians playing politics, so it's refreshing to see someone who doesn't. We see conspiracies, high-level crises, and hard decisions that Kirkman must make in a state of perpetual crisis and paranoia in episode after episode. Rochelle Aytes plays Senator Cowling
Rochelle Aytes – Memorable Quotes
Breaking into acting
How did I get into acting? Well, I used to be a professional dancer. I grew up in New York, and I had a quick career in dance. But I did a Broadway show where I had to act, sing, and dance and I got the bug. I left the tour and I started studying acting in New York to even see if I could do it; to see if I would even like it. And within two years of really focusing and solid studying, I got a film called White Chicks. It was amazing, and I've been acting ever since.  Since then I've been on the grind and I've worked consistently. Then I got this audition for The Purge. I'd seen one of the movies so I knew what it was about, I knew it was intense and I was excited I got the part. (Source: dreadcentral.com) – Rochelle Aytes
Mistresses
She (April) is a widow, she's also a mother, a single mom, and just when she feels like she's ready to move on and start dating again after the death of her husband, which was a difficult thing to have to deal with, she gets some devastating news that her dead husband had a mistress and also a son. So throughout the course of the show, she's dealing with the repercussions of that. It's just a roller-coaster ride. There are a lot of different dramatic events that take place. This is the largest character I've ever played, the most complex, the most challenging – this is the most work I've ever done, I have to say, it's one of the best wardrobes. I love my wardrobe in this show. (Source: assignmentx.com) – Rochelle Aytes
Support from the fans
It's been a year and I remember every Monday night being on kind of a high from all of the feedback and communication and all of the love we got. I love it and I can't wait to experience that again on Thursday nights. The fans are so supportive! I want to say thank you so much for continuing to support me and my projects. I have fans who watch the smallest thing that comes on that I did years ago and they are so supportive. And I appreciate it so very much and I make sure to let them know. I try my best to comment on everybody's posts because I want them to know that they are being heard and seen. (Source: starrymag.com)  – Rochelle Aytes
Personal: Rochelle Aytes Net Worth & Zodiac
Rochelle Aytes has an estimated net worth of $3 million as of 2021. (Source: celebritynetworth.com)
Aytes was born on May 17th.  That puts her under the zodiac sign, Taurus, the Bull.
Tauruses that are born on May 17 tend to strive for greatness. They are intelligent, but not particularly showy about what they know.  As a result, they may not be viewed as particularly bright by others. That's great since they love to be underestimated and don't really care what others think about them.  Therefore, these individuals are more inclined to surround themselves with "followers" than equals.  People are attracted to their confidence and significant leadership potential. They are so self-assured that being around other head-strong people can lead to conflict. Nevertheless, they are discerning partners in romance and passion. They know exactly what they want in a partner and will not accept anything less. They frequently marry later in life.
A May 17th birthday predicts that your personality is defined by loyalty and discipline. Above all, you place a high value on your family and home life.  This explains your unwavering commitment, loyalty, and devotion. In everything you do, you keep your loved one's best interests in mind. While your family and friends value your loyalty, it is your discipline that may be most admired. You are well-organized, hardworking, and dedicated to your work.
Rochelle Aytes

 – 

Bits and Pieces
Is Rochelle Aytes Married?
Rochelle married CJ Lindsey in 2016.  C.J. Lindsey is an actor, known for Mistresses (2013), Cuck (2019), and In the Morning (2014). (Source: imdb.com)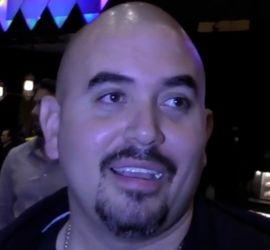 Noel Gugliemi, also known as Noel G was born in 1970. He is an American actor best recognized for portraying gangsters in Southern California. Gugliemi is of Italian and Mexican ancestry. His parents abandoned him at the age of thirteen.  As a result, he became homeless, destitute, and began a criminal career.  His first break acting came when he was discovered during an acting class as a boy.  Today, he is one of Hollywood's most recognized faces with more than 150 large and small-screen credits to his name over a 25-year career.
Noel played Hector in The Fast and the Furious (2001), which helped launch his career. He reprised his role in Furious 7 (2015), as well as in the Fast & Furious music video, in which he co-starred with Chingy, iRome, Neil Brown Jr., Ray Lavender, Sarayah Love "Empire," and Chloe Riley. Gugliemi is a Christian motivational speaker who delivers motivational lectures at churches, schools, and businesses on a regular basis. Despite the fact that he frequently portrays gangsters, Gugliemi interacts with young people to discourage them from being associated with gangs.