Who is Noel Gugliemi?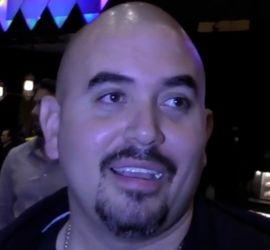 Noel Gugliemi, also known as Noel G was born in 1970. He is an American actor best recognized for portraying gangsters in Southern California. Gugliemi is of Italian and Mexican ancestry. His parents abandoned him at the age of thirteen.  As a result, he became homeless, destitute, and began a criminal career.  His first break acting came when he was discovered during an acting class as a boy.  Today, he is one of Hollywood's most recognized faces with more than 150 large and small-screen credits to his name over a 25-year career.
Noel played Hector in The Fast and the Furious (2001), which helped launch his career. He reprised his role in Furious 7 (2015), as well as in the Fast & Furious music video, in which he co-starred with Chingy, iRome, Neil Brown Jr., Ray Lavender, Sarayah Love "Empire," and Chloe Riley. Gugliemi is a Christian motivational speaker who delivers motivational lectures at churches, schools, and businesses on a regular basis. Despite the fact that he frequently portrays gangsters, Gugliemi interacts with young people to discourage them from being associated with gangs.
(Sources: imdb.com & en.wikipedia.org)
Noel Gugliemi – Career Highlights
The Fast and the Furious (2001), Noel Gugliemi plays Hector
Brian O'Conner (Paul Walker) goes undercover to infiltrate the street racing scene in order to bring down a bunch of semi-truck hijackers. He befriends Dominic Toretto (Vin Diesel) and his gang, but they are unaware of his true identity. This is a new cast and an interesting backdrop – illegal street racing.  However, the plot of a detective going undercover and becoming friends with the man he's supposed to send to jail stays the same. Interestingly, the film does provide insight into the street racing lifestyle. As night falls on the streets of Los Angeles, souped-up automobiles are driven by souped-up kids racing at amazing speeds. Hector (Noel Gugliemi) organizes and attends the first race in which Dominic and Brian compete.  The racing is eventually cut short by the authorities when the police arrive.
Street Kings (2008), Noel Gugliemi plays Quicks
Corruption and the Los Angeles Police Department appear to go hand in hand in both the real and film worlds. The film Street Kings is the latest in a series about LAPD corruption. Tom Ludlow (Keanu Reeves) is an honest cop who does his job with no questions asked and isn't afraid to use questionable methods. Reeves delivers his best performance to date in this multi-faceted examination of an innately nice guy on the verge. Despite its indiscriminate violence, the picture has a deeper meaning. There's also a lot of suspense and mystery. Reeves plays a no-holds-barred cop.  He goes after dangerous gangsters killing and maiming them rather than detaining them. The gangster, Quicks (Noel Gugliemi), for example, turns out to be "not quick enough".
The Purge: Anarchy (2014), Noel Gugliemi plays Diego
This is a sequel that stands on its own and does not attempt to be a re-hash of the original. As a result, it is distinct from its predecessor. The film shows the dystopian United States dominated by the New Founding Fathers, a totalitarian dictatorship. An annual Purge is a 12-hour event that legalizes any crimes without the intervention of authorities. In fact, the Purge is credited with rescuing the country's failing economy. This time around, the plot and execution are considerably better.  It's more interesting, tighter-paced, intriguing, and has some scary atmosphere and tension. The acting is also improved, with a commanding performance by Frank Grillo as off-duty cop Sgt. Leo Barnes leading the cast. Diego (Noel Gugliemi) is a lustful building superintendent who is assassinated by a paramilitary battalion.
Furious 7 (2015), Noel Gugliemi reprises his role as Hector
This franchise has essentially evolved into a film about superheroes. Of course, the action is bigger and crazier than it has ever been. Unfortunately, the picture is unconcerned with realism. As a result, the franchise now enjoys going overboard and over the top. Despite the fact that multiple expensive automobiles and structures are destroyed, none of the leading characters receives even a scratch.  This is even when participating in a high-speed head-on accident or while leaping from a speeding car onto the asphalt. Clearly, nothing here is meant to be taken seriously. Those hoping for reality will be sadly disappointed. On the other hand, fans of the series will undoubtedly enjoy it. Nevertheless, the film was a critical and financial success upon its initial release.  Praise focuses on the film's action moments and emotional tribute to the deceased actor, Paul Walker. Hector (Noel Gugliemi) makes a cameo appearance.
Noel Gugliemi – Memorable Quotes
Overcoming obstacles
My acting life started in my teens. Raised in a classic middle-class Los Angeles home, my life took three sharp turns early on. First, when I was about 13, my dad took a job offer to travel and to take my mum and they left me behind. Then, young and homeless, I gravitated to people who offered a sense of belonging; they were gang members. Next, I met a girl who took me to an acting class that led to a role in a commercial. Money soon followed along with more roles and opportunities that would ultimately see me enjoy a 25-year career and the life I have today. In the shortest span of time, I went from normal life to abandonment and homelessness, to a criminal life, and then to an actor's life. 
Young and muscling through the worst of my awkward stage, I was targeted and beaten up a lot. With growth, I got better looking, gained confidence, developed an attitude, and got in trouble. I hung out with a crowd that accepted me as family. They were gangsters but made me feel I had people who cared for me. From being bullied, I became the one who was bullied. I battled the sympathy I felt for people against the pressure to be bad in front of bad friends. I knew what it was to be picked on, but I picked on others. (Source: ditchthelabel.org) – Noel Gugliemi
Making a Difference
Now, I extend my workday in other ways. I connect with young people in schools and communities locally in Los Angeles, Las Vegas, and nationally to try and make a positive difference. I draw on my own experiences – from fatherhood to prison to celebrity life – to help young people face issues. My hope is they benefit from hearing about my struggles and triumphs in relatable ways. Google me in the future and I hope some of this outreach comes up there, too. I've always had a heart and it didn't feel right to hurt other people. Over time, through work in acting, I found myself better able to help people. I made peace with my past, and now use my position of leadership to help others overcome their own struggles. (Source: ibid) – Noel Gugliemi
Noel Gugliemi Net Worth 
Noel Gugliemi has an estimated net worth of $500k-1 million as of 2021. (Source: celebritynetworth.com). However, different sources list different net worth figures.  For example:
Net Worth – Noel Gugliemi: $ 18 Million (Source: wiki.ng)
Noel Gugliemi Net Worth: $ 2 Million (Source: wealthypersons.com)
Noel Gugliemi

 – 

Bits and Pieces
Where is Noel Gugliemi from?
ALBUQUERQUE, N.M. (KRQE) – Actor and producer Noel Gugliemi, who goes by Noel G, is bringing the story of his upbringing to Duke City. The 49-year-old, who grew up in Santa Monica, Calif., was abandoned by his parents at a young age and, in turn, he got into a life of crime. (Source: krqe.com)
How do you pronounce Noel's last name?
Noel Guglieme is of Italian and Mexican descent.  His last name is pronounced "Gool-yee-el-mee".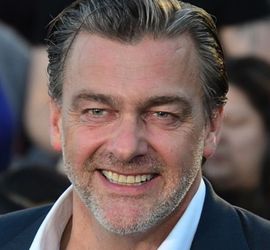 Ray Stevenson (George Raymond Stevenson) is a Northern Irish actor who was born on May 25, 1964. He is most recognized for his roles as Dagonet in King Arthur (2004) and Titus Pullo in the BBC/HBO television series Rome (2005–2007). Stevenson played two Marvel Comics characters: Frank Castle, The Punisher in Punisher: War Zone and The Super Hero Squad Show, and Volstagg in Thor and its sequels Thor: The Dark World and Thor: Ragnarok. He played mobster Danny Greene in the film Kill the Irishman (2011), and he played Porthos in The Three Musketeers (2011). Next, he appeared as Ukrainian gangster Isaak Sirko in Dexter's seventh season (2012). In the third and fourth seasons of the series Black Sails, he played the character, Blackbeard. From 2016 to 2017, he portrayed Gar Saxon in Star Wars Rebels, and in 2020, he appears in Star Wars: The Clone Wars.
Ray (George Raymond) Stevenson was born in Lisburn, Northern Ireland.  He is the second of three sons to Irish parents. His father was a pilot in the Royal Air Force. He relocated to England with his family when he was eight years old.  First, to the Lemington suburb of Newcastle upon Tyne and then to Seaton Delaval. He graduated from the Bristol Old Vic Theatre School at the age of 29. (Source: en.wikipedia.com)