Who is Alex O'Loughlin?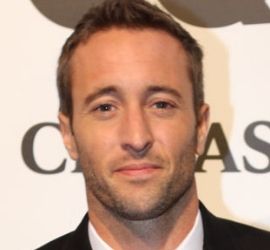 Alex O'Loughlin is an Australian director, writer, producer, and actor achieving great notoriety and success as an actor.  He has appeared in a number of popular films and television shows.  The actor is probably best known for starring on the CBS series Hawaii Five-0 (2010-20). Alex appeared in all 240 of the series' episodes over 10 seasons.
Alex was born on August 24, 1976, in Canberra, Australia. O'Loughlin comes from an Irish and Scottish background.  His mother is a nurse and his father a physics and astronomy teacher in Sydney.  His parents divorced when he was 2-years-old. From the age of 10 onward, he commuted between the two cities to spend time with both parents.
O'Loughlin dealt with a significant amount of adversity as a child.  His parents divorced when he was just 2 years old and he suffered from an obsessive-compulsive disorder at an early age. Despite obstacles, Alex attended the National Institute of Dramatic Art (NIDA) in Sydney.  He graduated in 2002 with a Bachelor of Dramatic Arts degree.
O'Loughlin began working in short films and theatre as a teen. In Sydney theater, he appeared in plays by Anton Chekhov and Lev Tolstoy.  After graduating from NIDA, Alex worked in commercials spots and jumped to Australian television and film productions. His credits include roles in BlackJack: Sweet Science, White Collar Blue, and Love Bytes.
Awards
AACTA Awards (2005) – Nominated: Australian Academy of Cinema and Television Arts Awards for Best Lead Actor in Television for his role as Will Bryant in the mini-series The Incredible Journey of Mary Bryant (2005)
TV Week Logie Awards (2006) – Nominated: Silver Logie Award for Most Outstanding Actor in a Drama Series for his role as Will Bryant in the mini-series The Incredible Journey of Mary Bryant (2005)
Australians in Film Breakthrough Award (2013) – Won: Australians in Film Career Award for International Success
Alex O'Loughlin – Career Highlights
Oyster Farmer (2004)  Alex O'Loughlin plays Jack Flange
Twenty-three-year-old Jack Flange (Alex O'Lachlan) relocates to a small Australian town quite remote from the hustle and bustle of Sydney.  He makes this huge change to help his sister Nikki (Claudia Harrison) who is injured and recovering from an automobile accident in the hospital.  Stress mounts along with the bills Nikki's medical care and expensive rehabilitation. So, Jack decides to rob an armored van.  He covers his face in a fruity-flavored facial mask and uses a frozen lobster as a weapon. His efforts netted him $150k.  But, instead of fleeing with it, he mails it to himself at the address where he currently lives and works.  The characters are what you'd expect of a working-class rural Australian community. You will not recognize many of the actors from other films.  Best of all, the humor is real and genuine for an entertaining romantic comedy worth watching.
Moonlight (2007-2008)  Alex O'Loughlin plays Mick St. John
Moonlight is not perfect or flawless by any measure.  It is an old-fashioned romance with Gothic undertones, dry wit, humor, and rich, creative mythology. The result?  A perfect cult hit series for fans of period dramas.  Moonlight's hero, Mick St. John (Alex O'Loughlin), embodies a dangerous fantasy-type for the modern woman.  But Mick is not just embraced by women.  He is a vampire that everyone can appreciate and like.  Also, Moonlight is not a copycat, me too kind of series. It came out before vampire fever spread through the entire world due to Twilight.  And, the show is actually very good.  As a matter of fact, it WON the People's Choice Award for Best Drama Series (2007–08)
Hawaii Five-O (2010-20)  Alex O'Loughlin plays Steve McGarrett
CBS's long-running police-crime-drama Hawaii Five–0 wrapped up its 10-season run with an action-packed, emotional series finale. Steve McGarrett (Alex O'Loughlin) finally gets the closure he has been seeking.  Remember when he first came to the island nearly a decade ago to form the Task Force?  Is this really the end?  McGarrett says "see you later", and not "goodbye" to his ohana.   It is not a crime drama like so many of the other CSI-related crime series on the air.  It is a good old-fashioned cop show, with refreshing faces, attitudes, and dialogue. Some criticize the believability of scripted legal situations.  Ok, maybe a bit dodgy, but then again it is not a documentary. It's a TV cop show that's there to entertain you with fights, car chases, and the occasional crash and burn. The show also WON The People's Choice Award for Best New TV Drama (2010–11).
Why Hawaii Five-0 was canceled
Alex O'Loughlin suffered a serious back injury during the first season of Hawaii Five-0.  Then, he hurt his shoulder while working on season 2, according to Screen Rant. The actor himself disclosed the intense physical stunt work really put a lot of stress on his already battered body.  As a likely result of the constant pounding, O'Loughlin's back issues from his prior injury became chronic.  Injury is likely one factor in the show's cancellation.  Each season, the actor grew more unsure about if he could physically hold up for yet another season. The show was intensely popular with hard-core fans.  However, the break may allow for the actor's full recovery and a longer career to look forward to.
Alex O'Loughlin Memorable Quotes
I've wanted to direct for a while, but there were a couple of things that made it possible. My schedule as an actor on this show has progressively gotten a little better over time. I've sort of been in everything all the time and not had any days off to even think, let alone prep an episode and direct. Even this season it was cutting it kind of fine; most people get a week to prep-and-scout and do all this stuff, while I had two days. But it's definitely something I've wanted to do the whole time and I'm really glad I did. – Alex O'Lachlan
I was a little overwhelmed, actually, at first. I was like, three stories and they're so different and require so much focus," but it was good. And to be handed an A-story that is as important as the one that I was given, about a subject matter that is as serious and important as domestic violence against women, was a big responsibility and I didn't take it lightly. I did everything in my power as a storyteller and as a director to honor that story. It was a challenge and it was met with appreciation. – Alex O'Lachlan
I'm never going to do this again. I physically can't be on the call sheet on network television for seven years again. My body won't do it, you know? This show, with all the action that's been required of me from the very beginning, this is it. This is a one-time deal for me. I've sat in deep reflection on that a couple of times since we shot [the 150th episode] and it's not lost on me. I'm extremely proud of myself, I'm extremely proud of everybody who's been involved in this show since its inception. – Alex O'Lachlan
Net Worth and Zodiac 
Alex O'Lachlan net worth:   Alex has a net worth of $25 million dollars. (Source: celebritynetworth.com)
O'Lachlan was born on August 24th.  That puts him under the zodiac sign of Virgo.
An AUGUST 24 birthday predicts that you are nobody's fool.  Quite the contrary, you are sharp as a tack, quite interesting, and can engage in stimulating conversations. And you are not a procrastinator so you take the initiative to start new tasks. Romance is where you are vulnerable as you fall in love quite easily.  It is your dream to find someone who loves you back as much as you love them. Be careful!  If you follow your romantic impulses, it is likely that you will find a life partner and marry young. However, settling down is not a bad thing for you as you feel more secure when things stay the same. Friends and family alike seek you out for advice on everything from personal issues to high finance.  There is a good reason for this as your advice is well thought out and usually sound.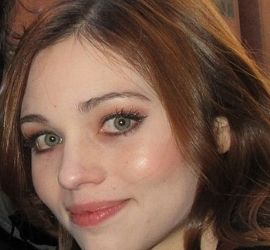 India Eisley is an American actress who was born in Los Angeles, California on October 29, 1993. She is best known for playing the role of Ashley Juergens in the TV series The Secret Life of the American Teenager (2008-2013). Her mother is actress Olivia Hussey and her father is musician David Glen Eisley.  She is the niece of actor Jonathon Erickson Eisley and the half-sister of actor Alexander Martin.
She studied ballet, tap, and modern dance. India and her mother appeared together in the movie Headspace (2005). She starred in the ABC Family drama series The Secret Life of the American Teenager from (2008-2013). Eisley starred as Eve in the movie Underworld: Awakening (2012). She starred as Sawa in the movie Kite (2014) with Samuel L. Jackson. India has since gone on to appear in the film Amerigeddon (2016), the movie Clinical (2017), and more.
Career Highlights
Eisley played an uncredited role as the English Girl in the film Mother Teresa of Calcutta (2003).  India and her mother appeared together in the movie Headspace (2005). After small roles in various independent films, Eisley scored a major role in The Secret Life of the American Teenager (2008-2013). She plays Ashley Juergens, the younger sister of teen mother Amy Juergens. Eisley starred as Sawa in the action film Kite (2014), opposite Samuel L. Jackson. Next, she filmed Social Suicide (2015), a modern retelling of Romeo and Juliet.  India appears in the film with her real-life mother Olivia Hussey, who plays Mrs. Coulson.  Eisley plays her daughter, Julia.