Who is Judy Reyes?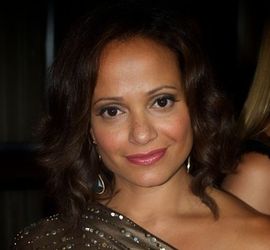 Judy Reyes was born on the 5th of November, 1967. She is an actress, model, and producer from the United States. Judy is best known for her roles as Carla Espinosa on medical comedy-drama Scrubs (2001–2009) and Zoila Diaz on Lifetime's comedy-drama Devious Maids (2013–2016). In 2017, she made her TNT debut as Annalise "Quiet Ann" Zayas on the crime comedy-drama Claws.
Reyes began her acting career while attending Hunter College in Manhattan.  Her television career developed in the early 1990s as a guest star on a variety of TV dramas.  Appearances include Law & Order, NYPD Blue, and The Sopranos. She also had a recurring role as Tina Rivera in the drama Oz (1999-2002).  However, she is probably best known for her role as nurse Carla Espinosa on the NBC comedy Scrubs, which she played from 2001 until 2009.
The actress has been in a number of made-for-television films, mostly for the Lifetime network. These include Little Girl Lost: The Delimar Vera Story (2008) and The Pregnancy Project (2012).  (Source: enwikipedia.org)
Judy Reyes – Career Highlights
Scrubs (2001-09), Judy Reyes plays Nurse Carla Espinosa
Intern John "J.D" Dorian (Zach Braff) arrives at Sacred Heart Hospital for the first time as an intern. His best buddy, Dr. Christopher Turk (Donald Faison), is also starting his first day. JD immediately falls for the clumsy Dr. Elliot Reid (Sarah Chalke), antagonizes the Janitor (Neil Flynn), and is assisted by nurse Carla Espinosa (Judy Reyes). Scrubs is an inventive comedy that also works as a medical drama.  The medical side of things appears to be pretty true to life. In addition, there is some human drama as the young doctors grow up and experience life, love, sorrow, and relationships. This show is full of wit, intelligence, and charm. Scrubs works because it employs a variety of comedic methods, such as smart banter, slapstick, sarcasm, and surrealism. This TV show's ensemble has a degree of chemistry with one another that allows the show to flow naturally and without hesitation.
Devious Maids (2013-16), Judy Reyes plays Zoila Diaz
The series is a collection of lovely ladies, delightful humor, and romance, with a murder mystery thrown in for good measure. All of the maids are unique with their own individual stories. Moreover, nobody is who they seem to be. The plot revolves around the death of a maid and four Latina ladies who now work as maids for the rich and famous in picturesque Beverly Hills, California. In each episode, secrets unfold that will hopefully assist in solving the mystery. However, each episode also reveals deeper mysteries about each character, as well as the relationships and ups and downs of each lady's life. Four families employ them and each family has a past and dark secrets. The pilot continues where the final season of Desperate Housewives left off.  There are a murder, families holding secrets, and relationships being tested.
Claws (2017-Present), Judy Reyes plays "Quiet Ann" Zayas
Claws is a crime series centered on five women who are just trying to make their place in life in the Sunshine State. It follows the life of a female mafia clan who owns a nail salon.  Beneath the money lies blood, gunfire, and controversy, in addition to the usual bribes, loan sharking, and good old-fashioned Florida sunshine. In many ways, this is the narrative of an aspiring nail salon owner (Niecy Nash) and her four employees living the American dream. They are attempting to climb above their lower-middle-class backgrounds.  The allure of quick money has corrupted each of them in a different way. Just when their big break appears to be on the horizon, previous crimes are coming back to haunt them. Judy Reyes is always a solid performer, and she's a world away from her Scrubs character Carla. She takes on the role of "Quiet Ann" Zayas.
Judy Reyes – Memorable Quotes
Quiet Ann
I think what I learned is how much like her I am, and how silence is quite a virtue. Instead of saying something, you can often say something with so little. I learned about loyalty to a fault. Also, how silence can make you constantly question yourself and explore the thoughts and attitudes in your head. It also made me see how much more accepting and loving the people around you are than you think, and how less alone you are. It's really spectacular how supportive this environment is, with such powerful women. Niecy [Nash] is a spectacular leader. Jenn Lyon is a hilarious character actress. Carrie Preston — what can you say about her and all the characters that explode out of her? Karrueche Tran is a superstar and a smart young actor. And of course, the team of men around. (Source: shandaland.com) – Judy Reyes
Latinas in Hollywood
I think we're seeing more, but I don't think it's a significant shift. There needs to be more work done. What happens is that there's only one point of view. We need people in the studio, behind the scenes, that are Latino in order to tell stories from multiple Latino points of view — not just the immigrant story. In order to get those stories told, we need more writers, more executives. It's just so complicated because we're multicultural, multiethnic, all different colors, and all different cultures.
It's not just Mexican or Puerto Rican. We're Afro-Latinos, indigenous Afro-Latinos, rich, and we're poor. Oftentimes the powers that be shy away from telling that story. We have to tell them ourselves at the end of the day, in order to have greater representation. I think because I'm working there are more [opportunities] and I'm super grateful for that. But I have to be a part of there being more done. I have to also walk the walk, and I'm working towards that. (Source: ibid) –  Judy Reyes
Becoming an actress…
I did a talent show at the church where a woman named Carmela was putting together a huge talent show. She got me and my sisters to do some singing, dancing and acting… I started taking acting classes in college. The next year I took musical theater at Hunter College. But it was still taking too long for me. So, I got a part-time job as a hostess at a restaurant. I met my first manager then. And later, I got my first movie [1992's "Jack and His Friends"] and did two plays. Then there were a lot of breaks in between and a lot of part-time jobs before "Scrubs" came along. (Source: ibid) –  Judy Reyes
Personal: Judy Reyes Net Worth & Zodiac
Judy Reyes has an estimated net worth of $6 million as of 2021. (Source: celebritynetworth.com)
Reyes was born on November 5th.  That puts her under the zodiac sign, Scorpio, the Scorpion.
Artistic talents are matched with a shy and determined attitude as a Scorpio born on November 5th. You have a talent for the arts, albeit you may not use it very often. You are determined in your endeavors and will always put in the effort required to achieve your objectives. While talented, you have no desire for the spotlight and would prefer to work quietly, behind the scenes.  This explains why others think you are mysterious and enigmatic. Your need for secrecy extends to your personal life, as you conceal many aspects of yourself, even from your closest friends. While your family and friends admire your many great characteristics, they are frustrated that you withhold things from them.
People who are born on November 5 have a strong preference for concepts that can be demonstrated scientifically. Scorpios are natural students and scholars. They seek answers and acquire knowledge in order to better understand themselves and their surroundings. Their witty sense of humor is cutting-edge, but they never intentionally hurt others' feelings. People born on November 5th can be the life of the party. Scorpios typically have a small, close-knit group of friends.  However, those born on November 5 require a larger entourage. They normally have a secure yet interesting love life and frequently marry young. Occasionally, to their high school or college love. They are committed to the concept of marital fidelity.
Judy Reyes

 – 

Bits and Pieces
Why did Judy Reyes leave Scrubs?
Judy Reyes did not return for Scrubs season 9.  Sources at the time said she was only interested in keeping her full-time job and compensation as a full-time actress. However, ABC no longer planned for Carla to be a series regular.  Instead, they offered her the opportunity to make any guest appearances.  Unfortunately, she declined. (Source: screenrant.com)
Did Judy Reyes break her hip?
She shattered her hip in the fall of 2006.  As a result, many of her Scrubs shots were recorded sitting down. This is particularly obvious in the episode Scrubs: My Musical (2007), where she was recorded sitting for the majority of the episode. The song "Dominican," was filmed 5 weeks later than the rest of the show after she had fully healed. (Source: imdb.com)
Does Judy Reyes have a twin sister?
Reyes was born to Dominican immigrants in The Bronx, New York.  She has three sisters, including a fraternal twin sister named Joselin, who portrayed a paramedic on Law & Order: Special Victims Unit. (Source: en.wikipedia.org)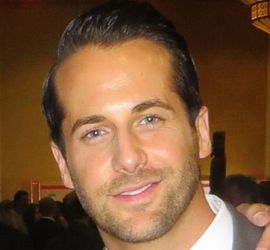 Niall Matter was born on October 20, 1980.  He is a Canadian-American actor.  Niall is best known for his recurring series roles on Syfy's Eureka (2007-2012) as Zane Donovan,  and as the lead on Syfy's  Primeval: New World (2012-13) as Evan Cross. The actor works on both Canadian and American projects, including guest appearances on ABC's The Good Doctor,  NBC's Constantine, and The CW's Supernatural and iZombie. Matter also co-starred with Julia Stiles in TNT's pilot Guilt by Association, directed by Nelson McCormick.
Niall grew up on his family's dairy farm in Alberta, Canada. He was first exposed to acting in school.  However, he initially pursued a career as an oil rigger following in the traditions of his father and grandfather. After eight years of working on oil rigs in northern Alberta, he was involved in a major accident.  As a result, he resigned from his job to pursue a career as an actor. His first break came when he was cast as Trent Hamilton in the hit Canadian television series The Best Years (2007).
The young actor made his feature film debut in 2009 with Watchmen. In 2013, Matter earned the Constellation Award for Best Male Portrayal in a Sci-Fi TV Episode for his performance in the season one episode Truth of Primeval: New World. He also won a Leo Award for his work in the 2018 telefilm Frozen in Love.  (Sources: hallmarkchannel.com & thefamouspeople.com)