Who is Bex Taylor-Klaus?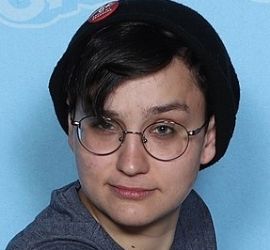 Rebecca Edison Bex Taylor-Klaus is an American film, TV, and voice actress.  She is best known for her roles in the TV series The Killing (2013), Arrow (2013-2015), and Scream (2015-16).
Bex Taylor Klaus was born in Atlanta, Georgia on August 12, 1994. She started acting in primary school performing Shakespeare in third grade.  Determined to make acting her career, she moved to Los Angeles in 2012. In 2013 Klaus starred as Bullet in the television series The Killing.
Career Highlights
Klaus' first professional acting role was the starring role of Bullet in the television series The Killing (2013). She later won a Joey Award for her portrayal.  In 2014 she starred as Lex in the TV comedy House of Lies. Following that, she starred as Sin in the superhero drama series Arrow (2013 to 2015). From 2015-2016 she starred in 24 episodes as Audrey Jensen in the television horror series Scream: The TV Series. 2016-2018 saw Klaus voice the roller of Katie "Pidge" Holt in 73 episodes in the Netflix animated series Voltron: Legendary Defender. On the big screen, Bex starred as Bronwyn in the movie The Last Witch Hunter (2015). Klaus has also appeared in episodes of the TV series The Librarians, Glee, and iZombie. In 2014 she won a Joey Award for Young Ensemble Cast in a Dramatic TV Series for The Killing.
Bex Taylor-Klaus – Defining Roles
The Killing (2013)  Bex Taylor-Klaus plays Bullet
The Killing is a multi-dimensional mystery series adapted from a Danish hit crime drama.  Seattle detectives Sarah Linden (Mireille Enos) and Stephen Holder (Joel Kinnaman) are assigned to investigate the murder of teenager Rosie Larsen (Katie Findlay).  The evidence slowly materializes as the cigarette butts pile higher and higher by the chain-smoking detectives. The setting is rainy, dark Seattle.  This is perfect for setting the tone of this dark mystery thriller following the death of a teenager.  The detectives make a perfect team, each approaching the mystery from different perspectives and styles. They encounter obstacles at every turn as the case reaches high and higher touching some of the most elite individuals in Seattle.
House of Lies (2014) Bex Taylor-Klaus plays Lex
The comedy-drama series stars Don Cheadle as Marty Kaan.  He is a fast-talking, hard-living management consultant.  He also specializes in using fluent business jargon that makes clients think he can solve their problems. And sometimes he and his team can actually solve problems.  But, the series is more about the antics that occur behind the scenes.  House of Lies at its core is a satire about high-priced management consultants and the deep pockets within corporate America that can afford to hire them.
Scream (2015-2019)  Bex Taylor-Klaus plays Audrey Jensen
As a TV series, Scream has the advantage of having a famous film namesake.  Also, it delivers in the classic slasher genre as expected.  The series transitions the high school setting from the big screen to television. Scream stays true to its roots with smart dialogue to go along with the mandatory pools of blood.  The movie version conditioned the audience to invest or care about the characters to make the killing efficient.  In the show, killers stalk their prey before mutilating them in a gruesome fashion. The butchering is done tastefully, with just the right amount of finesse. The first two seasons especially were excellent and well-acted.  Season three saw a drop-off in the plot and selection of actors.
Arrow (2013-2019)  Bex Taylor=Klaus plays Cindy "Sin"
Many consider this the best DC comic adaptation ever.  The series opens with billionaire Oliver Queen (Stephen Amell) returning home after being marooned for half a decade on a desert island.  He returns with a mysterious agenda and a deadly set of lethal combat skills.  In true DC comic fashion, he uses his new talents in a war on crime. The DC Comics hero is reinvented for a modern-day audience.  Like Batman, the Arrow is not a superhero or superhuman.  Nevertheless, he is not one to be taken lightly especially by the dangerous criminals he is not stalking.
Bex Taylor-Klaus Memorable Quotes
I was obsessed with The Wizard of Oz. So, for about two years, I was Dorothy. Drove my family crazy. It was a whole event. From then on, I was three years old, and my parents were like, "Okay, we're going to have to put this kid in acting classes." So, I started doing acting classes, and camps, and I think my parents figured it would be cheaper than therapy in the long run. It wasn't, but it still worked out, so I'm not mad. They would put me in Alliance Theater acting camp when I was a kid. I remember, my first year, walking into this room with chairs and a black floor that was meant to be the stage, and I was just like, "What is this? I like it. This is fun!" And, I fell in love with Shakespeare in the third grade. – Bex Taylor-Klaus
I like to work. I'm always happier with myself when I have a job when I have something to focus on. And as much as I love my real life, because I've got a great real life, it is wonderful – I do like having work to dive into on the side. And so I was really looking for something that I could sink my teeth into. I wasn't looking for network or cable or streaming or anything, I was just looking for a good job that I liked.  – Bex Taylor-Klaus
The Killing
For the first couple of years, I was coming back and forth. During one stretch of staying in LA, I had rotating guardians, because my parents have two younger kids. They couldn't just pick up and move. It was difficult, but it was really cool, having the chance to spend a lot of quality time with different members of my extended family. Then, I ended up moving out and into my own apartment on my 18th birthday. – Bex Taylor-Klaus
I was not doing so great, and my parents were just about ready to come out and take me home. Within three days, I got the call from The Killing on AMC saying, "We want you for Bullet. You're moving to Canada." And my parents were like, "Well, we can't exactly say no to that, but we have to put systems in place to make sure you're safe up there." The hardest part was making sure I would have a set tutor, so I could finish high school. My grades were dropping. I'm very smart, but I don't do school. My set tutor saved everything, and I ended up finishing all my coursework before the kids back home. I came home towards the end of filming, walked in my graduation, and flew back up to Canada to finish.  – Bex Taylor-Klaus
Net Worth and Zodiac Sign
Bex Taylor-Klaus has an estimated net worth of half a million dollars. (Source: celebritynetworth.com)
Taylor-Klaus was born on August 12th.  That puts her under the zodiac sign of Leo the Lion.
AUGUST 12 birthday horoscope predicts that you are a Leo and you like to be in control of things. People are given two choices, either do it your way or, do it your way. This Leo is the perfect person to organize the next wedding or significant event. These Leos are systematic and meticulous in everything they do.  The August 12th birthdate indicates you especially enjoy creating events that bring together the people you love and care about. You are sociable and popular with a bubbly personality that is always the life of the party. In business, you tend to lead rather than follow.  However, you delegate tasks well and can usually match the proper person to the most suitable task.  The result is you stand out to those above and can rise quickly in any organization.
Your birthday says that you are a strong leader and your people tend to be fiercely loyal to you and your agenda. As a boss, your only flaw may be that you tend to reward yourself and your staff a little too much.  But what can one expect with your generous nature?  But, be careful that those around you don't take advantage of the situation.  This Leo birthday personality is complicated with a blend of privacy carried with a sense of pride. Those born on this day have taken risks before, but are not known as being "risky".  More often than not, you are deliberate in your decisions.  Especially when dealing with finances and money.  You are as careful with someone else's money as you are your own.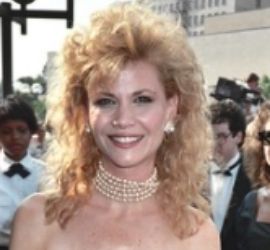 Markie Post is an American actress well known for her TV roles on Fall Guy and Night Court and film role in There's Something About Mary.
Marjorie Armstrong 'Markie' Post was born on 4 November 1950, in Palo Alto, California USA. Markie and her two siblings were raised in Palo Alto and Walnut Creek, California.  She attended Las Lomas High School where she was a cheerleader. Post went on to attend Lewis & Clark College in Oregon, to earn a bachelor of arts degree.
Prior to acting, Markie worked on several game shows. She began her career with the production crew of Split Second. She was associate producer of Alex Trebek's Double Dare and a card dealer on NBC's Card Sharks. Post was often a celebrity player on numerous TV game shows.  She regularly appeared on Match Game, Hollywood Squares Hour, Pyramid, and Password.
The actress is probably best recognized for her starring TV roles as Terri Michaels in The Fall Guy, Christine Sullivan in Night Court, and Georgie Anne Lahti Hartman on the comedy series Hearts Afire.