Who Is Jon-Michael Ecker?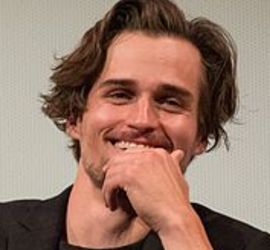 Jon-Michael Ecker was born March 16, 1983.  He is an actor from the United States. Ecker is best recognized for his roles as Aaron "Ari" Morales in Popland! (2011), Pablo Peralta in the telenovela Corazón valiente (2012-13), Nicolás "Nico" de la Vega in Gossip Girl: Acapulco (2013), Marlon Brando in the film Cantinflas (2014), and Raymundo "El Güero" Dávila in Queen of the South (2016-19) on the USA Network. He is the son of Guy Ecker, a Brazilian-born American actor. (Source: en.wikipedia.org)
Jon-Michael Ecker – Career Highlights
Narcos (2015-16), Jon-Michael Ecker plays The Lion
This Netflix series follows the rise and fall of Colombian drug lords as their influence grows.  Together, they earn billions of dollars providing cocaine to the United States.  Additionally, it depicts the DEA's efforts to bring them to justice and put them in prison. The story described is based on reality, but it is not totally accurate. Some of the personalities and events are purely fictitious. The story is told through the eyes of DEA agent Steve Murphy (Boyd Holbrook), who looks and acts the role. However, the activities of the agent are not the focus of the plot.
The plot revolves around the true events of Colombia's most notorious drug lord and leader, Pablo Escobar (Wagner Moura).  Escobar and the Medelln Cartel dominated the global drug trade for many years. The Lion (Jon-Michael Ecker) is Escobar's boyhood friend. He becomes Escobar's first drug courier into Miami and later manages Escobar's Miami operations.
Queen of the South (2016-19), Jon-Michael Ecker plays Raymundo "El Güero" Davila
Queen of the South is a crime drama television series that airs in the United States. The 62-episode series debuted on June 23, 2016, and concluded on June 9, 2021. Teresa Mendoza (Alice Braga) is a poor Mexican woman from Sinaloa, Mexico. She is taken advantage of by criminals, yet she lives to see another day. Teresa's street smarts allow her to do whatever it takes to survive in the Mexican drug trade. She works her way up the criminal drug cartel's ladder, eventually becoming its boss. Along the way, there is always a double-cross, a murder, a gunfight, or a kidnapping. There are also a couple great twists and shocks tossed in for good measure. All of the performers give convincing performances that are filled with all of the emotions – love, anxiety, betrayal, corruption, action, and suspense. Teresa's first lover is drug dealer, Raymundo "Güero" Davila (Jon-Michael Ecker).
Chicago Fire (2021), Jon-Michael Ecker plays Lt. Greg Grangier
The series depicts the job of EMTs and firefighters while following both the Truck and Squad companies, as well as an EMS team. It delves into how much more EMTs and firefighters have to do than just put out fires. Greg Grainger (Jon-Michael Ecker) works as a Fire Lieutenant at Fire Station 40. When Herrmann goes on vacation, he is temporarily assigned to Engine 51.
Firefly Lane (2021), Jon-Michael Ecker plays Max Brody
Firefly Lane is a Netflix original American drama streaming television series. The show covers the lives of two best friends, Kate (Sarah Chalke) and Tully (Katherine Heigl), from their adolescence in the 1970s to their mid-adulthood in the mid-2000s. Tully plays the clown, funny and charming on the outside but sad and broken on the inside. Kate is the quiet one who blossoms and continues to open up even as an adult. Through flashbacks, the series spans time and portrays the closeness and evolution of their former friendship. Marriages, divorces, children, job changes, and tragedy are all on show. Tully's love interest in the series is Max Brody (Jon-Michael Ecker).
Jon-Michael Ecker – Memorable Quotes
His famous actor father, Guy Ecker…
I think the most important thing that I learned from him wasn't about how to act, but how to stay sane being an actor. It has a lot of ups and downs and is filled with rejection. So I think from him I learned how to hang it all up at the door when I come home and how to separate my personal life and any feelings of contentment from whatever may be going on in my professional life whether it be good or bad,…I"m his biggest fan! – (Source: eonline.com) – Jon-Michael Ecker
Being bilingual…
I originally started getting roles in Spanish-speaking shows, and it's just recently that I've been reading for English-speaking shows. I think being bilingual was definitely a big advantage. Just like with most jobs, there are a lot of people competing for a limited number of spots, so anything that helps you stand out is a plus. (Source: ibid) – Jon-Michael Ecker
Playing complex characters…
I look at my characters in a non-judgemental way. I try to understand why they make the decisions they make and what motivates them. People are very complex, and I just try to understand where they're coming from and ground it in things that are universally relatable, like love, ambition, insecurity, fear, etc… Guero is a charismatic drug trafficker who was motivated by the adrenaline rush until he met Teresa, the love of his life. In the second season, he's driven by a desire to get her back and to keep her safe. (Source: ibid) – Jon-Michael Ecker
Personal: Jon-Michael Ecker Net Worth & Zodiac
J0n-Micheal Ecker's net worth: is estimated at $1-$3 million as of 2022. (Source: idolnetworth.com)
Ecker was born on March 16th.  That puts him under the zodiac sign of Pisces, the Mermaid.
Pisces individuals have an affinity for metaphysical reality.  As a result, they always seem to have a foot in both worlds. They are idealistic yet have a wonderful capacity to understand and empathize with the day-to-day concerns of others.  As a result, they are loyal, dependable partners. Although they may have second thoughts about settling down, yet once they do there is no turning back.
If your birthday is March 16th, your personality is marked by an enthusiastic, adventurous temperament. You approach all aspects of life with zeal, and if anything piques your attention, you will follow it wholeheartedly. Those closest to you admire your energy, especially when it is applied to your personal connections. Although some individuals prefer to stick to what they know, you relish the chance to try something new. You will try almost anything, even if it is only once.
Personal Questions – Bits and Pieces
Where did Jon-Michael Ecker go to school?
Jon-Michael studied at the University of California Santa Barbara where he earned a degree in Aquatic Biology.  After graduating, he worked for five years as a research diver.
Has Jon-Michael Ecker won any acting awards?
Jon-Michael was nominated for an Imagen Award in 2018 for Best Supporting Actor – Television for his role in Queen of the South.
Is Jon-Michael Ecker bi-lingual?
Yes, Jon-Michael is fluent in English and Spanish. Ecker began his acting career in Mexico City, acting in many telenovelas before moving to the English-speaking market in 2014.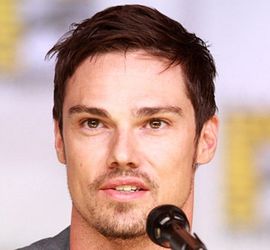 Jay Ryan is a New Zealand actor born on August 29, 1981. He is best known for his roles as Jack Scully in the Australian soap opera Neighbours, Kevin in the New Zealand comedy-drama Go Girls, Mark Mitcham in the internationally produced New Zealand television series Top of the Lake, Vincent Keller in the American television series Beauty & the Beast, and Detective Ben Wesley in the Canadian television series Mary Kills People.  Ryan made his feature film debut in It Chapter Two, in which he played adult Ben Hanscom.  The film is a sequel to the 2017 horror thriller It, based on the 1986 novel by Stephen King of the same name.
Jay Ryan is a New Zealander born in Auckland. In the television series Being Eve (2002), he played Sam Hooper. Next, Ryan played Jack Scully on the Australian TV show Neighbours (2002-05). He played Able Seaman Billy "Spider" Webb on the Australian series Sea Patrol (2007-09). Jay Ryan next played Kevin in the television series Go Girls (2009-12). He played Vincent Keller on the Canadian TV series Beauty and the Beast (2012-16). From 2017 until 2019, Ryan played Ben Wesley on the TV show Mary Kills People. The actor received a Fright Meter Award in 2019 for his portrayal of Ben Hanscom in the feature film It Chapter Two.  (Source: en.wikipedia.org)